General information about the crematorium
The crematorium opened in 1956. Since opening it's been run by the Eltham Crematorium Joint Committee, made up of Royal Borough of Greenwich, London Borough of Bexley and Dartford Borough Council.
Accessing our services
Our chapels, waiting rooms and toilets can be accessed without the need to use steps.
The majority of the grounds can be accessed by wheelchair, although in some areas assistance may be required.
We can provide wheelchairs for use in both chapels.
There is an accessible toilet inside the office building available during office hours alternatively visitors with a RADAR key may use the accessible toilet located behind the office building.
Both chapels have induction loop systems and the office has a portable induction loop system.
Read the accessibility guide on AccessAble
Parking
The car park is located in the grounds and has 80 spaces, plus two spaces for people with disabled parking permits.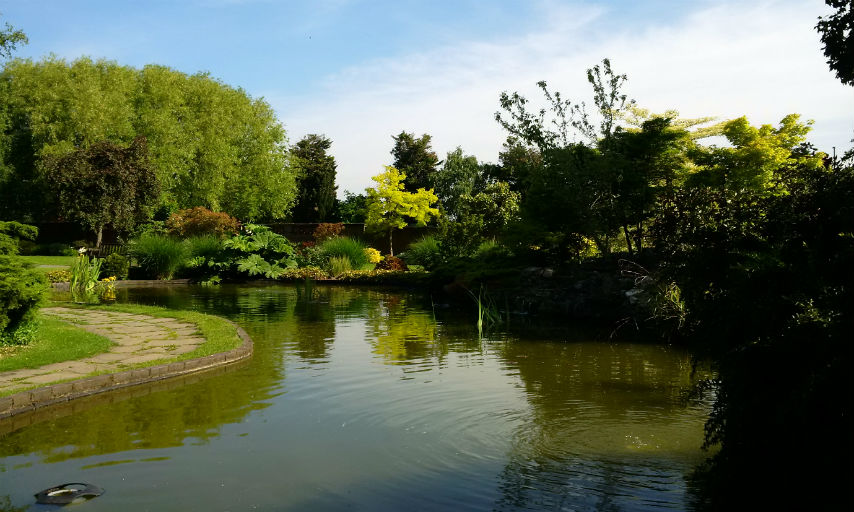 Garden of Remembrance
Tours of the crematorium
We occasionally hold group tours of the facilities at the crematorium.
If you would like to view the crematory please visit us during working hours, when the staff will be happy to answer any questions and give a guided tour.
If you wish to see both chapels before you book a funeral service, please contact us and we'll arrange an appointment for you.
The Pavilion
You may purchase and order flowers and light refreshments from The Pavilion in the grounds of the crematorium.
Find out more on The Pavilion website
Carol and remembrance services
The crematorium holds a free carol service in December and remembrance service in June every year.
Find out more about the remembrance service.