Overview
If you live or run a business in a controlled parking zone (CPZ) you may be eligible to buy virtual visitor vouchers. 
There's a different parking permits system for council estates.
Depending on the CPZ your address is in, you can buy visitor vouchers that are valid for either 4 hours or a full day.
Who can apply
You must live at an eligible address in a CPZ to buy visitor vouchers. Business visitor vouchers are available to businesses in some CPZs.
Enter your postcode to find out more information about visitor vouchers in your CPZ, including how much they cost. Not all addresses in a CPZ are entitled to vouchers.
Apply online
You can apply and pay for visitor vouchers online in advance, these are called "sessions".
You'll need to create an online account if you do not already have one. Find out what type of account you need
What you need to apply
When you apply, you might need to upload some documents about where you live if you have not done this within the last 3 months. 
You'll need one document that shows your name and address. This must be dated within the last 3 months, such as: 
a utility bill or council tax bill
proof of any benefits or pensions you get
a bank or building society statement
a tenancy agreement or solicitors' letter with completion date if you're a new resident
You cannot use a driving licence as proof of address.
You will also need a credit or debit card for payment.
What happens next
When you've completed the online application and paid the fee, you'll get an email to confirm your purchase.
Your visitor vouchers will appear in your online account as sessions that you can book. You can book them straight away or later when you need them.
How to use a virtual visitor voucher
You'll see a blue parking symbol on the homepage of your online account.
This image shows what you'll see when you've bought visitor vouchers: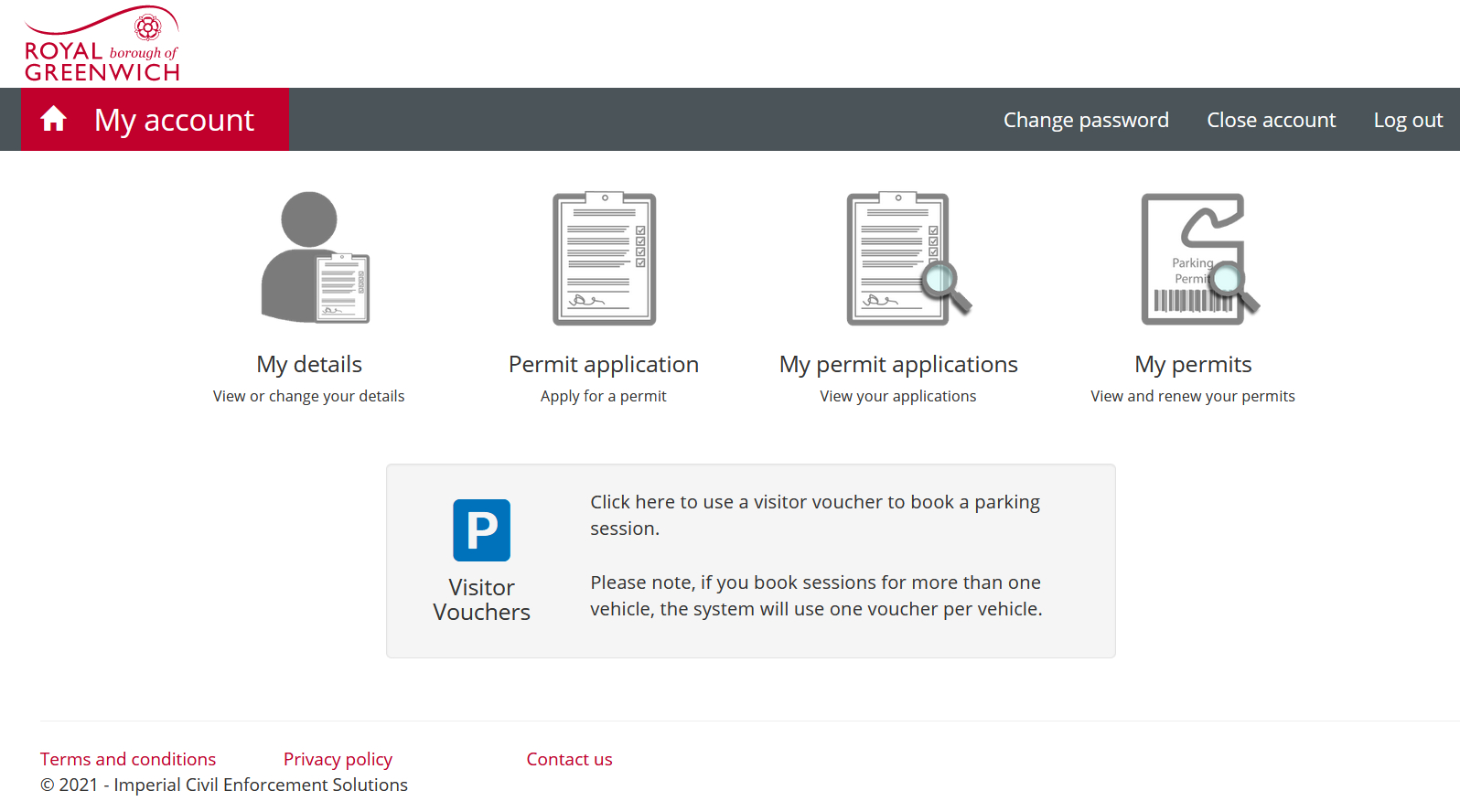 Select the parking symbol to book a parking session. You'll need to enter your visitor's vehicle registration number and the date they need to park.
If you cannot apply online, call our contact centre on 020 8921 4339.