Black History 365 (BH365)
Black History Month has been observed in the Royal Borough of Greenwich for many years, recognising the achievement and contributions of people from the African and Caribbean diaspora. In support of the Black Lives Matter movement and BH365, we want to provide a series of cultural events throughout the entire year to connect our diverse communities and celebrate our Black residents' heritage.
We understand that it's not enough to celebrate Black history in just one month of the year. Therefore we created a new BH365 grant programme to support arts and community groups to bid for funding to produce a wide range of activities and events throughout the calendar year. The aim of the grant programme is to:
support organisations and groups to create a range of culturally engaging performances, activities and events that highlight our Black communities
deepen our understanding of Black history and the role of people from the African and Caribbean diaspora have had in shaping Royal Greenwich and the UK
Applications for the 2022 to 2023 Black History 365 (BH365) funding programme are now closed.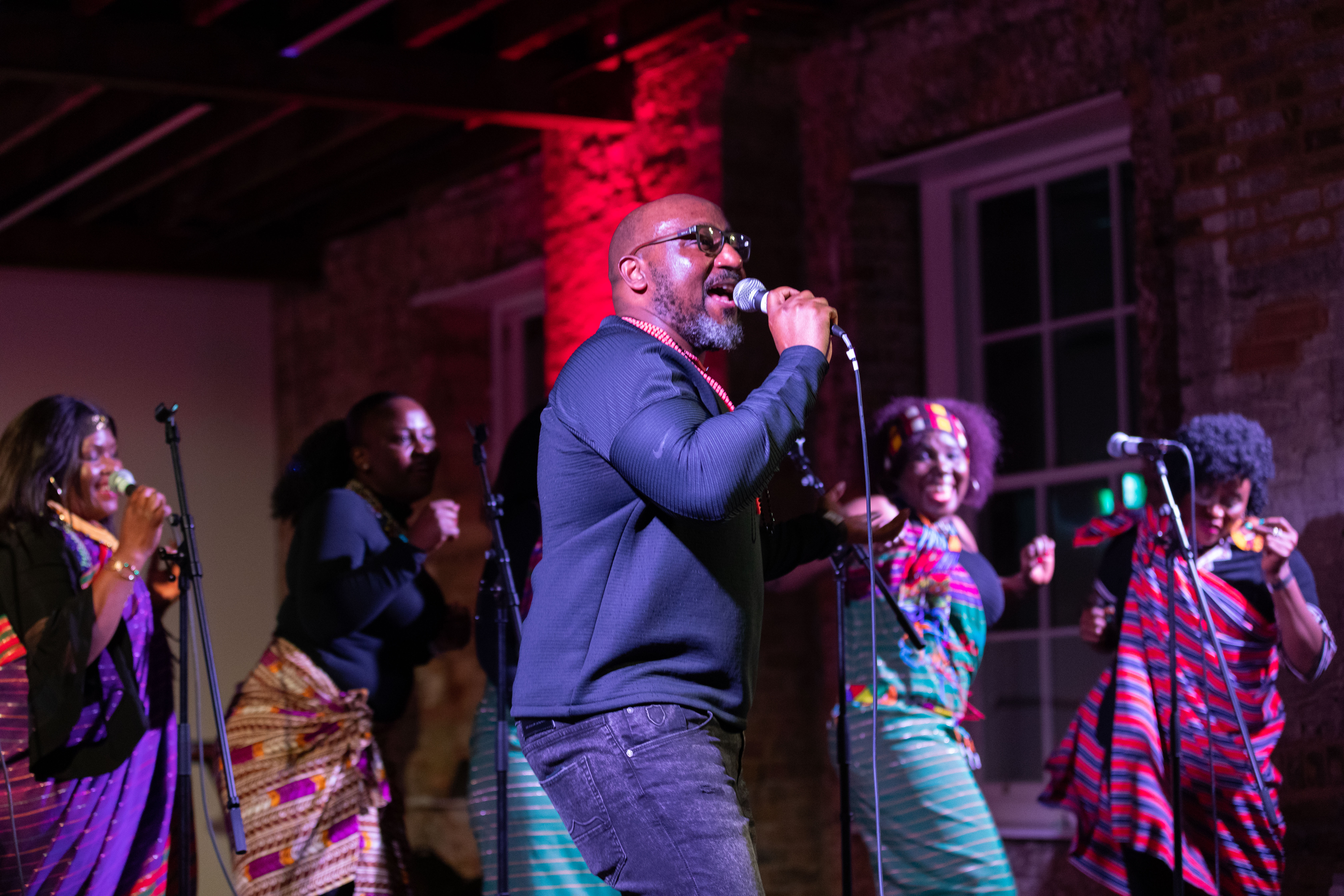 This year, we have funded the following organisations and projects:
ARC And You - A Synergy Of 3 Civilizations: The British, Yorubas and Benin
A series of exhibitions, seminars and panel discussions covering the relationships between British and Nigerian culture and how it has influenced the Royal Borough of Greenwich.
An assortment of cultural events and history workshops. From interactive storytelling, arts, crafts and drumming workshops, clay pot making, fashion shows and a jollof rice making competition. There will also be pop-up markets and radio shows from Tots Youth Hour and BFEG Women's Voice.
Caribbean Social Forum - Portraits Of Yesterday, Today & Tomorrow - Conversations Through Pictures
22 June 2023 marks the 75th anniversary of the arrival of the SS Empire Windrush at Tilbury docks in 1948. Caribbean Social Forum will host a series of public speeches and arts workshops on the Windrush generation.
A programme of monthly arts and crafts workshops, Igbo and Tui language sessions and history lessons from January to June 2023. Also look out for celebration events for the opening and closing of the project.
GCDA – The BH365 Artist Residence Programme
Three Greenwich-based artists from the African and Caribbean diaspora will put on a series of free public workshops, exhibitions and artists talks.
GrIP - A Celebration Of Somali History & Culture
Greenwich Inclusion Project will be holding an event to enable community members to meet and to celebrate the rich culture and history of Somalia. There will be a series of presentations from academic historians who have in depth knowledge of Somalia's long history.
Home Start – The Black History Project
Throughout the course of the year, Home Start Greenwich will put on a Black History book loan scheme and art installations in Children's Centres.
They'll also host workshops and exhibits in Children's Centres, including storytelling, puppet shows, music and dance, arts and crafts.
Free activities and events focusing on creating a large art wall hanging which will be exhibited, forming part of a local festival. They will be exploring African identity, using creative outlets and art workshops celebrating home-based skills, aspirations, hopes and well-being.
A programme of cultural exposure through hands on art-based workshops, a community event that showcases and celebrates black history, arts and culture. There will also be a Black History themed games and quiz event, followed up by 3 quarterly online games nights.
Old Royal Naval College - Black Women's History In Greenwich: Secondary School Workshops
In-person and digital sessions on Black Women's History in Greenwich. The sessions will focus on women such as:
Catalina, a Black Lady in Waiting to Catherine of Aragon, who lived and worked on our site during the reign of Henry VIII.

Phillis Wheatley, a former slave who became the first-ever published Black female poet and who visited the Old Royal Naval College's Painted Hall in 1773.

Mary Ann Johnson, wife of a Greenwich Pensioner, murdered in Skinner's Court in 1847.
Through analysing the lives of these women, specialist educational freelancers will build up a picture of the specific cultural, social and political circumstances in which each woman operated.
Parent Power Education - Getting Black History Into The School Curriculum
A project designed to broaden the curriculum to reflect and support the rich diversity of children in Greenwich schools. It will create an educational experience in schools that fully reflects Britain's past and the contributions of black people in society to promote racial equality for the lives of young black people today.
Raising awareness and improving young people's knowledge of the Black history, culture and the creative industry through traditional African storytelling, music and dance workshops and showcase events. There will be a creatives careers workshop – bringing local creatives to talk about what they do and share their expertise with the young people, as well as a bridging the generation gap workshop. This will invite the older generation to tell their childhood stories with a focus on music, culture and dance.
A project that addresses the mental health needs of black boys while challenging the negative portrayal of this demographic in the media, through creative arts workshops and discussions in a co-creative collaborative process within schools in London. The project will deliver an interactive exhibition, celebration event, school tours and talks at Woolwich Works.
See the full events calendar for Black History 365 2022 to 2023