Plumstead Station area
Improvements such as tree planting, new seating and paving will make the public area around Plumstead Station more attractive, safer and more pleasant for pedestrians.
The goals of this project are to:
change the highway layout to create a better public space and more welcoming approach to the station
improve walkways and cycleways, including better pedestrian crossings and cycle parking
improve land beneath the Pettman Crescent bridge, including landscaping, lighting and artwork
Work so far
Following a focus workshop last year with the design team, local people helped shape ideas for the station area and Pettman Underpass. Royal Borough of Greenwich are currently in discussions with the key stakeholders to approve the designs and funding. This project is being run in partnership with Peabody and Greater London Authority as part of Thamesmead and Abbey Wood Housing Zone.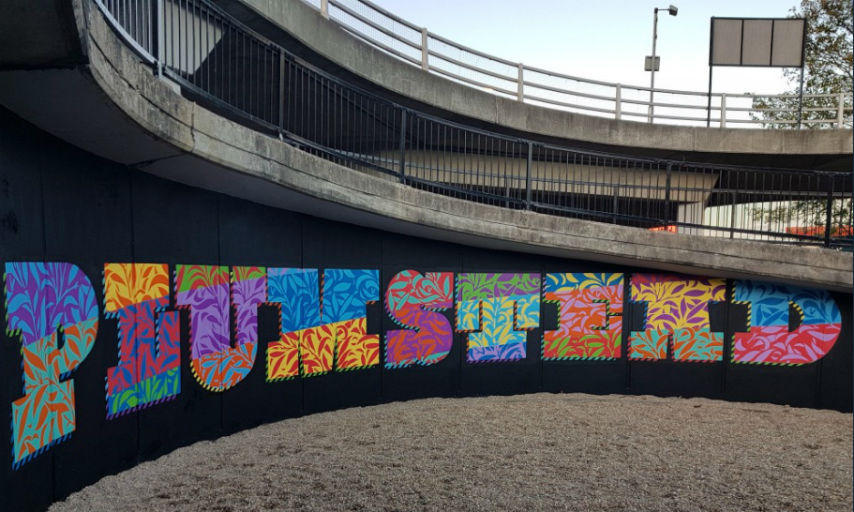 Pettman underpass