Plumstead High Street improvements
Improvements to Plumstead High Street, Lakedale Road and White Hart Road, as well as the Plumstead Power Station project are being funded by the Mayor of London's Good Growth Fund and matched by the Council, making a total investment of £5.2 million.
The Council has appointed architects Adams & Sutherland and make:good along with Retail Revival, to work with the local community and make practical and creative changes to make the area safer and more attractive.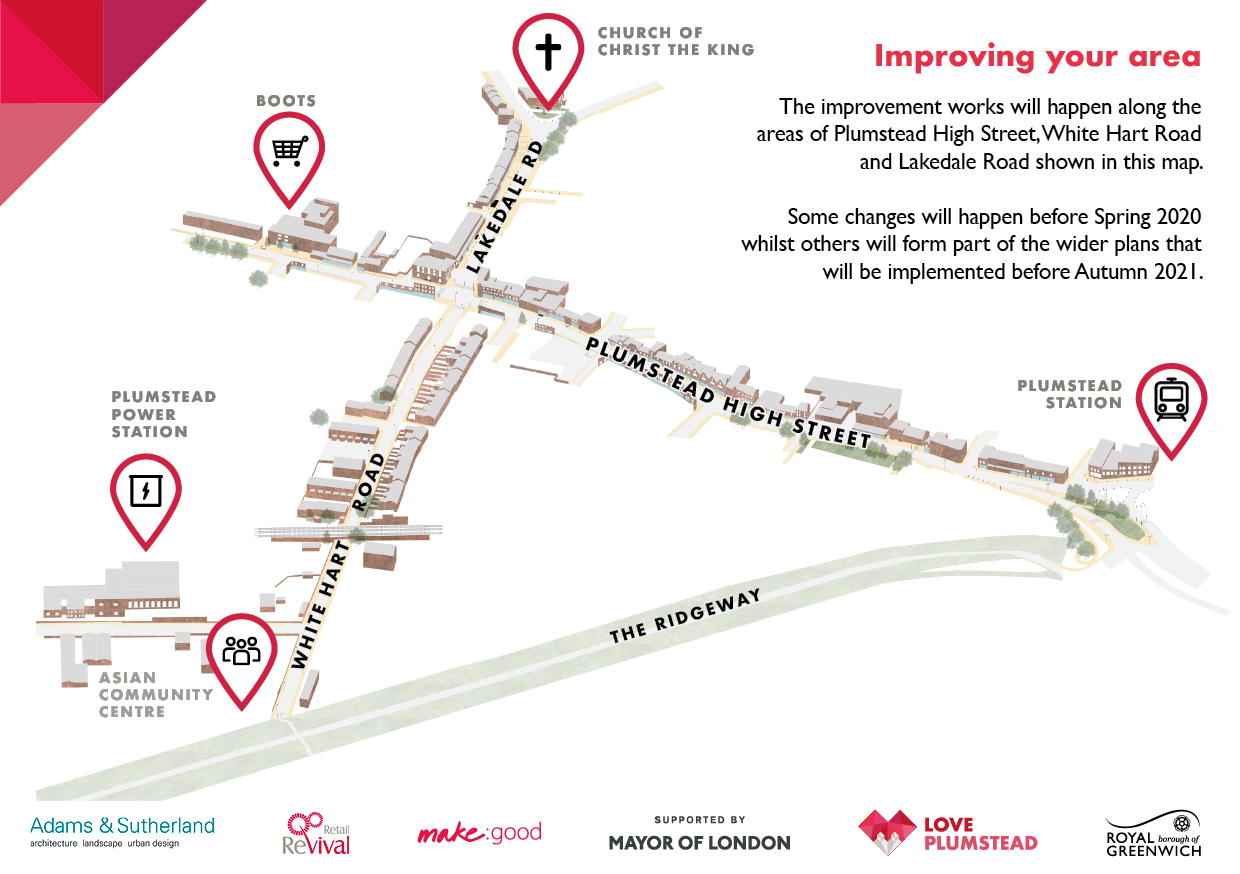 Plumstead High Street regeneration area
The project
This project is made up of:

Shop-front improvements: this will involve working with local businesses to deliver new shop-fronts for eligible applicants and offer support and training to improve business.
Public realm improvements: this will include upgrades to streets, roads and lighting, the creation of greener public spaces, and public artwork that adds character and celebrates Plumstead's identity.
Working with the community
The make:good design team held a public exhibition to show emerging ideas and designs for the project.
You can download and view the exhibition boards and find out more about how we're involving the community in the project on our Community engagement page.
Have your say
Let us know what you think about the initial ideas and help us improve Plumstead High Street. Your input will help to inform future ideas and designs.