Plumstead Library and leisure centre
The Plumstead Centre will create a civic centre on Plumstead High Street. The library is a historic building and the architecture and community facilities significantly contribute to the high street.
The design will use both the historic and contemporary elements to create a visually striking building whilst retaining the most important heritage elements of the existing Grade II listed building.
The state-of-the-art renovation and extension will make sure the building is fully accessible and increase the opening hours. Facilities will include:
a library
multi-purpose leisure and cultural spaces
sports facilities, including badminton courts, gym, and space for classes.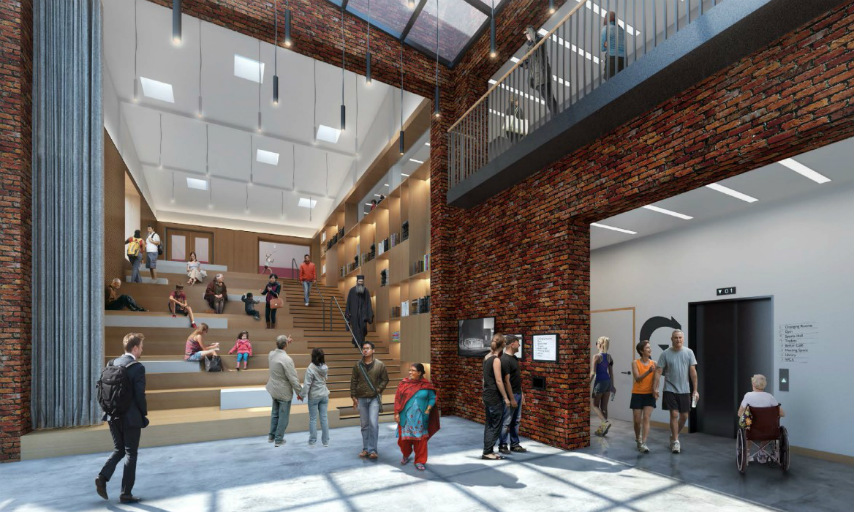 Artists impression of the inside of the renovated Plumstead library