Black History 365 (BH365)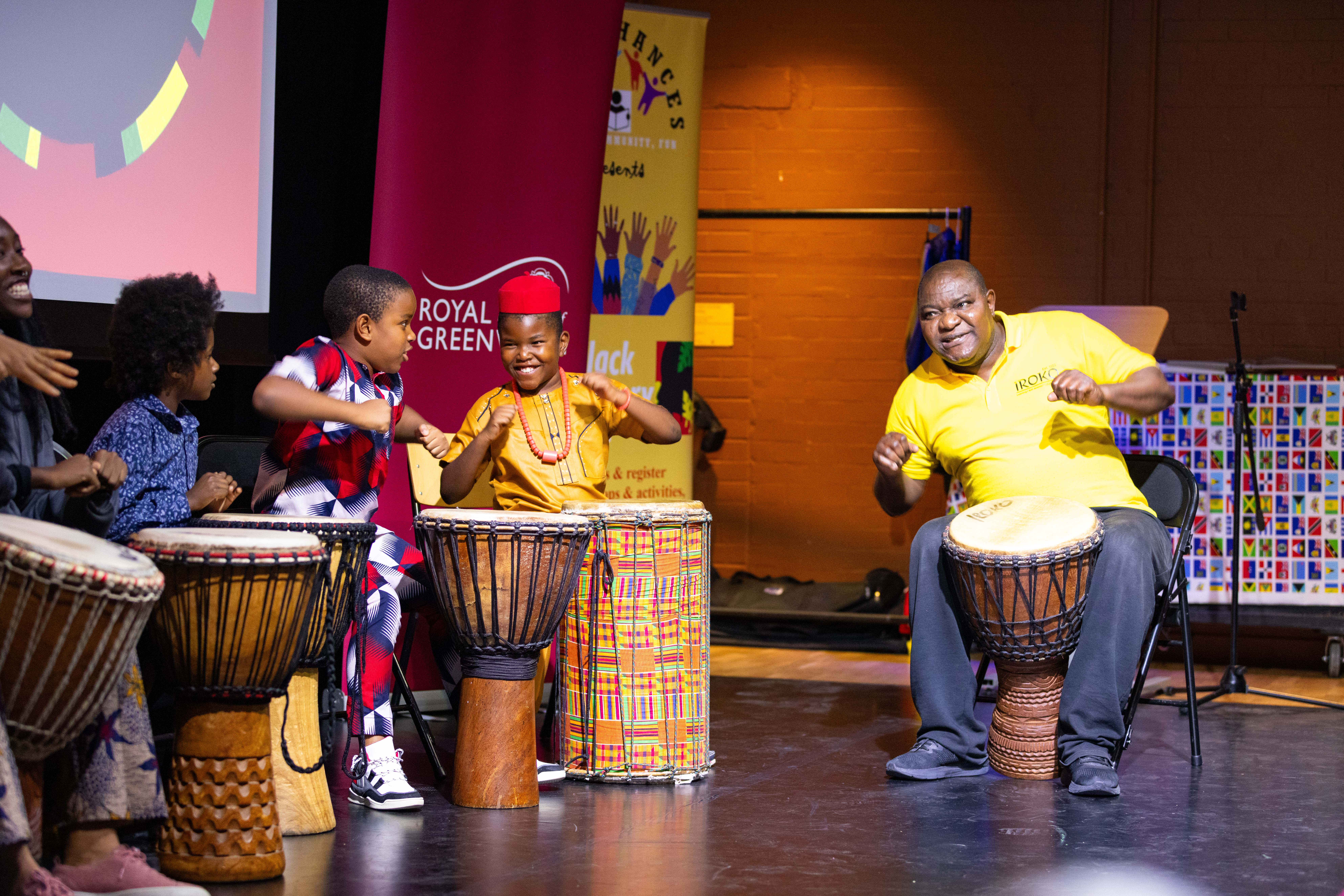 We have observed Black History Month in the Royal Borough of Greenwich for many years.
It recognises the exceptional achievements and crucial contributions of people from the African and Caribbean diaspora.
BH365 2023/2024
This year's BH365 programme was co-commissioned by a community advisory panel. All the panel members live, work, or study here in Royal Greenwich.
Together we will support arts and community groups throughout the calendar year to:
showcase and produce exciting and inspirational cultural activities and events
connect and reflect our diverse communities
celebrate our Black residents' heritage and culture
Grant programme aims
Support organisations and groups to create a range of engaging performances, activities and events. These will showcase the culture and heritage of our Black diaspora communities.
Strengthen and deepen our understanding of Black history. Show how African and Caribbean communities have shaped our borough and the UK.
The BH365 funded organisations for 2023 to 2024 are:
ARC and You
Art Hub Studios
BME Volunteers CIC
Creative Pulse
Cultural Co-operation trading as Culture&
Fresh Chances Ltd.
Global Fusion Music & Arts
Greenwich Cooperative Development Agency
Our Heritage UK
Parent Power
Power Mobile Gym
TARU Arts
TCF, CLF and Angelbooks