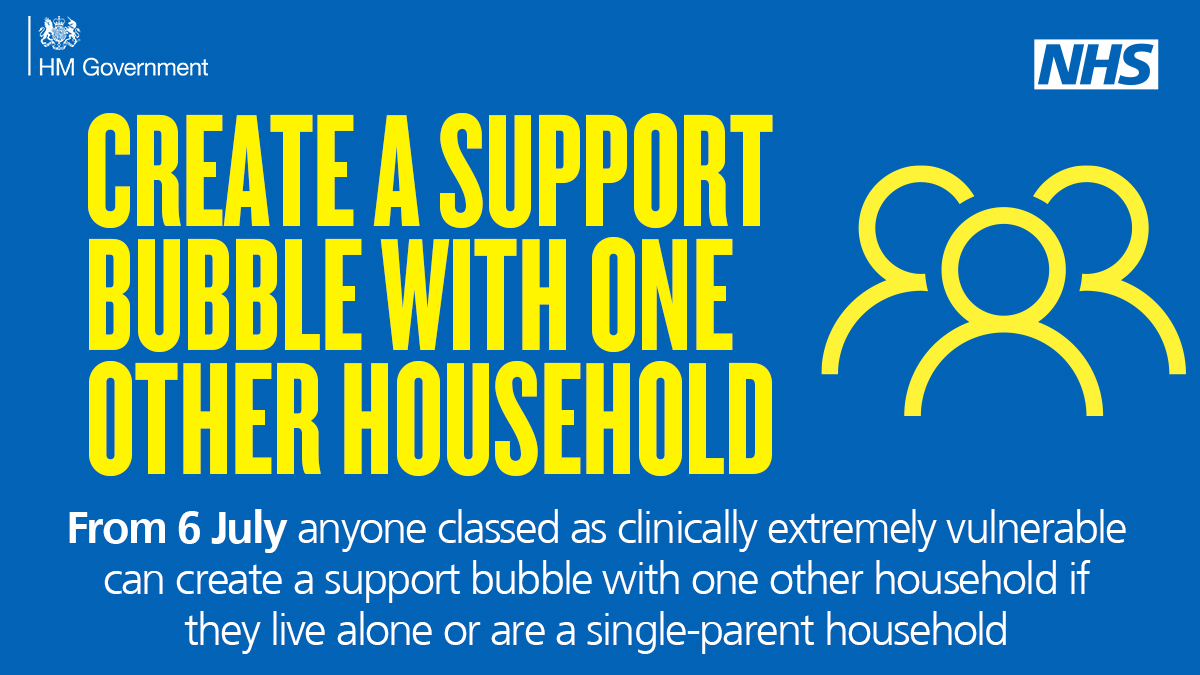 Published: Monday, 6th July 2020
As COVID-19 infection rates continue to fall, it's great news for over two million clinically extremely vulnerable people shielding from coronavirus.
Following the government announcement on 23 June, you can now gather in groups of up to six people outdoors and form a 'support bubble' with another household if you live alone or are a lone adult with a dependent under 18. This is effective from today (Monday 6 July).
And from 1 August, the clinically extremely vulnerable can stop shielding. The guidance will be updated to allow this group of people to go to the shops and places of worship, while following current social distancing rules.
This guidance is for people including children who are clinically extremely vulnerable. It's also for their family, friends and carers. They should have received a letter advising them to shield or have been told by their GP or hospital clinician.
However, we can't emphasise enough the importance of keeping your distance and adhering to social distancing.
Jackie Davidson, Assistant Director of Public Health said: "I want to reassure everyone that support very much remains available via our Community Hub and from NHS volunteers. Those people shielding will also retain their priority for supermarket delivery slots, and still be able to access help with shopping, medication, phone calls and transport to medical appointments."
Everybody in the 'clinically extremely vulnerable' categorisation will be written to by the NHS outlining these steps.
Read more about the government plans to ease guidance for over two million people shielding.