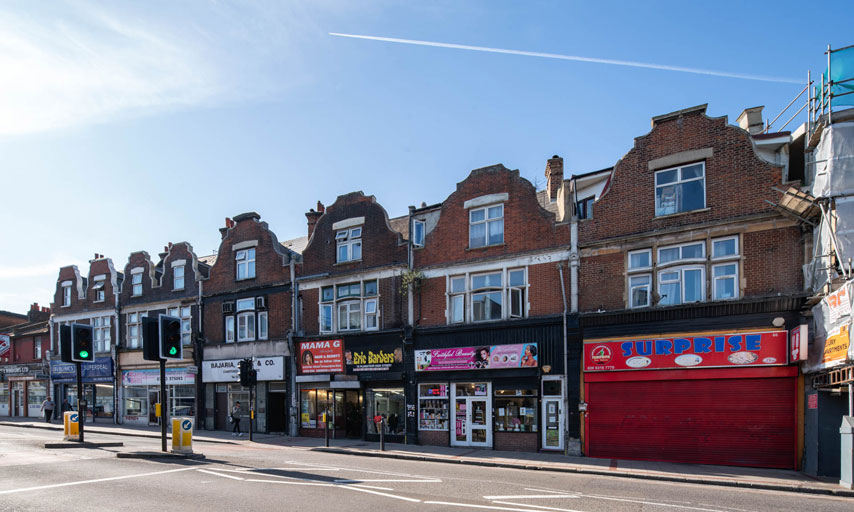 Published: Wednesday, 9th October 2019
The Royal Borough of Greenwich is giving businesses along Plumstead High Street the opportunity to spruce up their shop fronts with up to 90 per cent of the costs paid for.
Funded by the Mayor of London's Good Growth Fund, and the Council, the Plumstead Shopfront Improvement Programme will run from Winter 2019 to Autumn 2021 providing assistance to business landlords and tenants who wish to improve their premises.
Cllr Sizwe James, Cabinet Member for Regeneration and Growth, said:
"Plumstead is a priority regeneration area for the Royal Borough of Greenwich and we are focusing substantial resources from both the public and private sector to bring forward positive change in the area.
"The Plumstead Shopfront Improvement Programme can cover a significant portion of the costs of a new shop front or smaller scale improvements, including new lighting, replacement of canopies, fascia boards, external redecoration and help with branding. Participating businesses will also receive expert advice and support from a team of architects, builders and designers."
Deputy Mayor for Planning, Regeneration and Skills, Jules Pipe, said:
"This programme clearly demonstrates how the Mayor's Good Growth Fund supports London's diverse local businesses. Through well-planned improvement work, Greenwich is helping to realise Plumstead High Street's potential as an attractive, flourishing area for local people, businesses and visitors."
Residents will also have opportunities to input into plans to improve the appearance of Plumstead High Street which, in addition to upgrading shop fronts, will include planting trees and installing better street lighting to make it a more attractive and safer feeling destination for both businesses and shoppers.
Improvements to Plumstead High Street are being funded by the Mayor of London's Good Growth Fund, with more than £2.5million secured for the project, matched by an equal amount from the Royal Borough of Greenwich, making £5.2million in total. Funding will also be used to redevelop Plumstead Power Station into a business and workspace hub.
Architects Adams & Sutherland alongside its engagement team, make:good and Retail Revival, has been appointed by the Council to work with the local community to deliver improvements to Plumstead High Street. The practice is part of the Greater London Authority's (GLA) Architecture Design and Urbanism Panel.
Businesses in Plumstead are being contacted directly by the Council's appointed engagement team. Eligibility for the scheme and funding is subject to meeting the scheme's criteria.