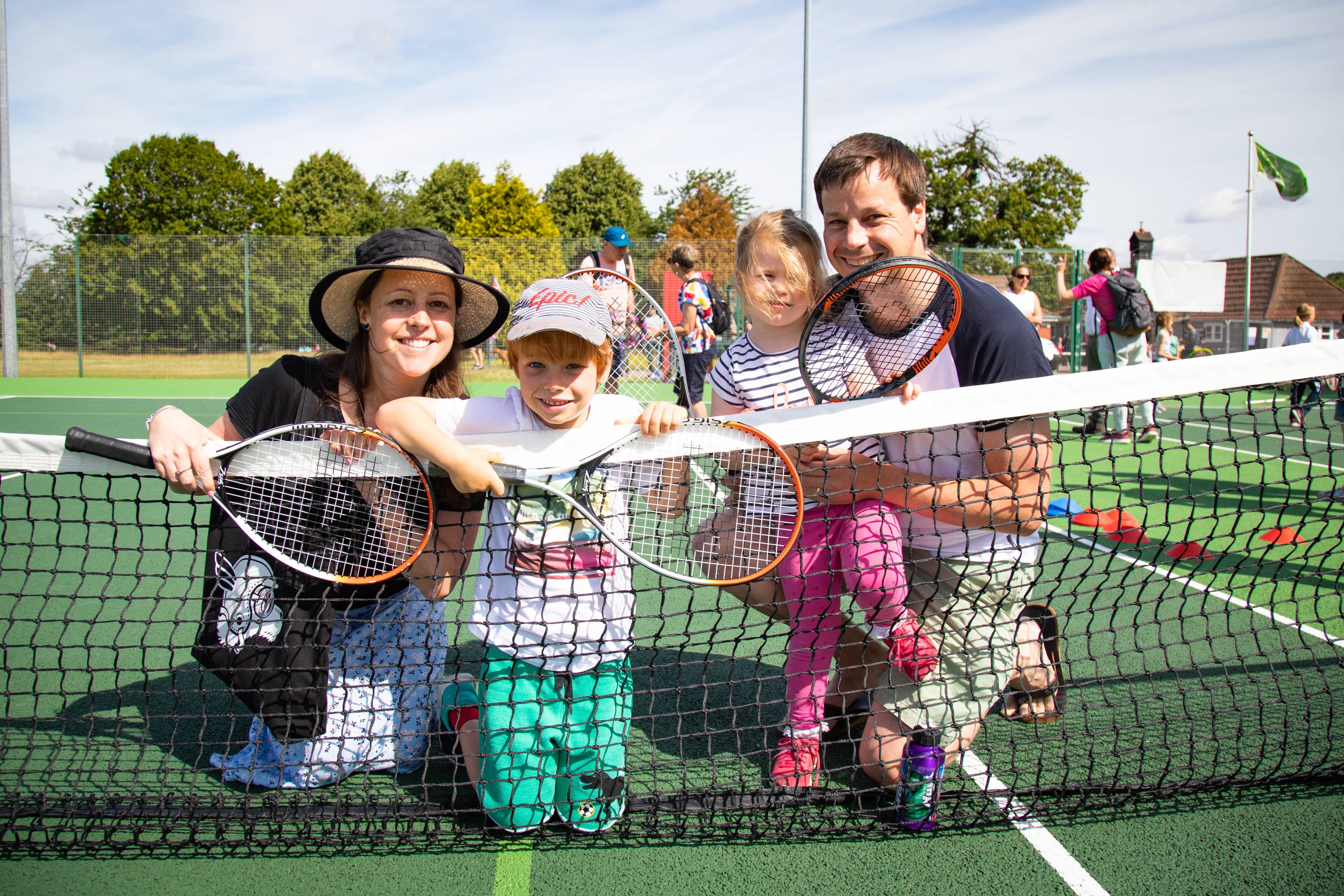 Published: Tuesday, 23rd July 2019
Four newly refurbished tennis courts were unveiled at Eltham Park South last weekend with a celebratory fun day.
Young tennis players, local residents and Royal Borough of Greenwich Councillors rallied together to mark the opening of the courts and put the new surface through its paces.
We have invested £18,000 in the ace tennis courts, funded by the Greenwich Neighbourhood Growth Fund and Section 106 money from local developments. As well as a surface makeover, including a deep clean, repairing cracks and respraying and painting the courts, we are also introducing swipe card technology for tennis players to be able to operate the lights throughout the year which will be available from September.
Cllr Miranda Williams, Cabinet Member for Culture, Leisure and Third Sector, said: "The tennis courts look fantastic and will serve our local residents well. We are committed to investing in quality and accessible facilities around the borough that will encourage more people to be active as well as supporting grassroots sports clubs. The courts in Eltham Park South are popular and the much-needed swipe card lighting system mean the courts will be available for longer, maximising playing time."
Social enterprise company TwistFizz has collaborated with us to manage the courts. TwistFizz is committed to introducing as many people as possible to the exciting sport of tennis and runs a tennis coaching programme for both juniors and adults on the courts.
Lyndall Newton-Early, Head Coach at TwistFizz, said: "The TwistFizz team was very excited to host our first ever fun day! We had a great turnout and parents and kids enjoyed playing together during family sessions. We would like to thank all for their support and we hope everyone enjoyed the new look courts. We look forward to delivering the kids summer camps from today."
Scott Sheen, age 10 from Eltham, has been playing tennis for two years with TwistFizz said: "Tennis is my favourite sport, the new courts look great, the lines are clearer, it makes calling lines easy."
The tennis courts cost £6 (£4 juniors) per hour per court to hire or an annual Go Play Pass can be purchased for £48 per year (conditions apply), allowing households to play for less than £1 per week.
For more information on prices or to book a court, visit royalgreenwich.gov.uk/tennisbooking or www.twistfizz.co.uk