About the project
We are investing in a new, exemplar leisure centre in Woolwich town centre. This will replace the Waterfront Leisure Centre and, along with a new arts venue and community space, will be a focus of the wider regeneration of the town centre.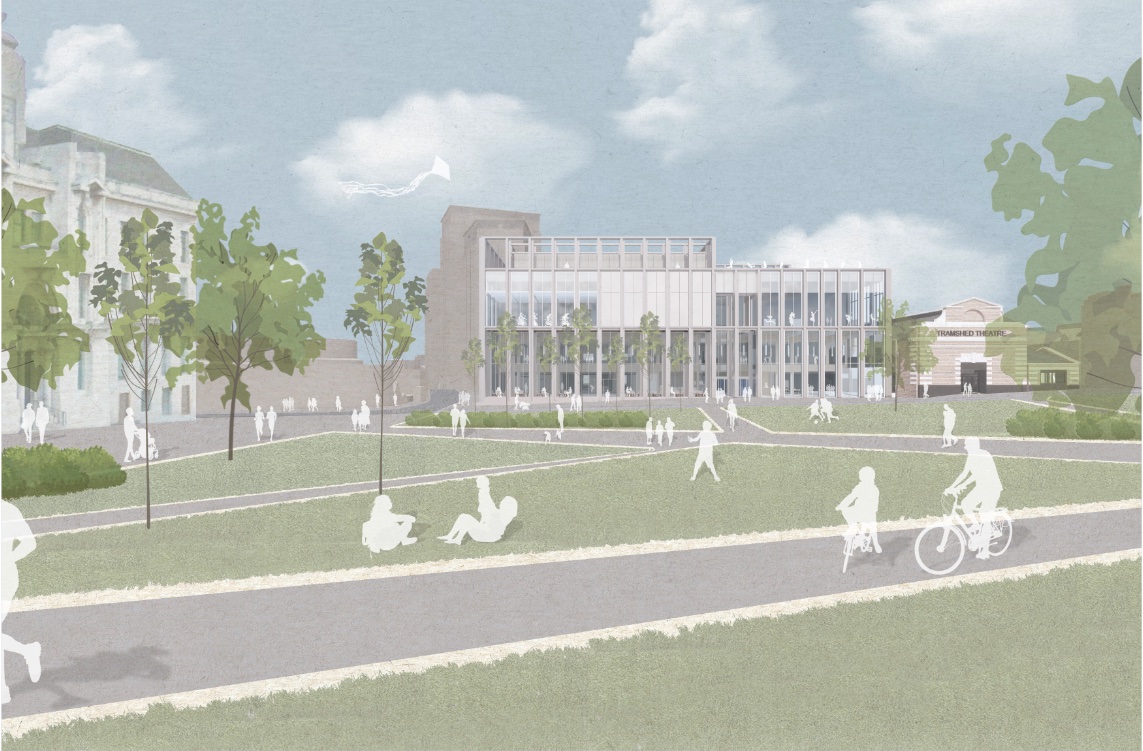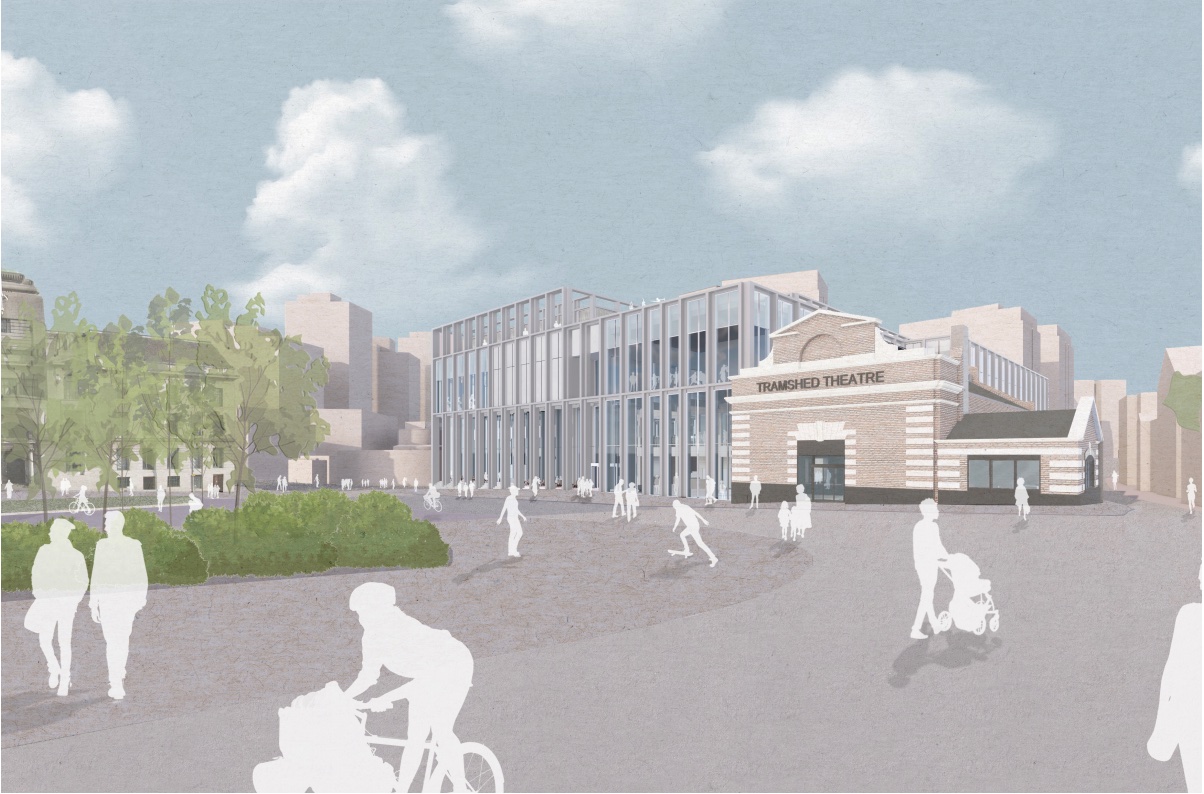 The new leisure centre will provide a wide range of state-of-the-art facilities to encourage families, young people and adults to be more active. It will include:
a 25m swimming pool
leisure water with flumes/slides
a teaching/training pool
a health suite and spa with sauna and steam room
fitness suites across two levels
a six-court sports hall
a five-a-side hall
multi-purpose exercise studios
squash courts
an activity roof terrace
a creche, soft play area and party rooms
flexible and accessible community spaces
a cafe.
In addition, we are carrying-out a major refurbishment of the Tramshed building to provide a new performing arts venue and home for the Tramshed arts centre and community hub, a vital and longstanding contributor to the social and cultural life of the borough, in particular for our young people. The Tramshed will link with the new leisure centre.
Located in the heart of Woolwich, and easily accessible by public transport, the new leisure and community centre will create jobs, attract visitors and boost the local economy. It is a key part of the Council's plans to enhance and strengthen Woolwich as the main town centre in the borough.
The new leisure centre will be built on the current site of Viscount House and the former Wilko store, fronting General Gordon Square. The Waterfront Leisure Centre will stay open while the new centre is being built and will be maintained during that time using a £1.4 million budget agreed by the Council's Cabinet.
Based on the current programme we expect the new leisure centre to be complete and ready around Christmas 2024.
To the rear of the leisure centre, between Vincent Road and Wilmount Street, approaching 500 new homes will be built. These will comprise flats and houses in a range of sizes, and will include those for market sale and rent, and Affordable Housing. The Affordable Housing will include new, affordable homes for borough residents on leases from the Council. In addition, there are intended to be shops, workspace, food and drink outlets, and new public spaces. The residential element of the scheme will be developed by the Council's residential development partner who will be appointed shortly following a competition.