Community Arts Fund
The Community Arts fund supports a range of music, theatre, and dance performing projects. The fund aims to stimulate participation and engagement in the arts within the Royal Borough of Greenwich whilst encouraging partnerships between established organisations, community groups, and schools wherever possible. When assessing your application, we will be looking for examples of your work throughout the year and across the borough.
The fund aims to support activities that:
deliver new arts and cultural projects
encourage active participation in the arts by a diverse cross-section of the community including young people, older people and under-represented groups within the Royal Borough of Greenwich
create participatory work that animates the town squares and outdoor spaces; attracting local audiences
develop partnerships between local cultural organisations, networks, and groups
encourage delivery of community-based arts and cultural programmes.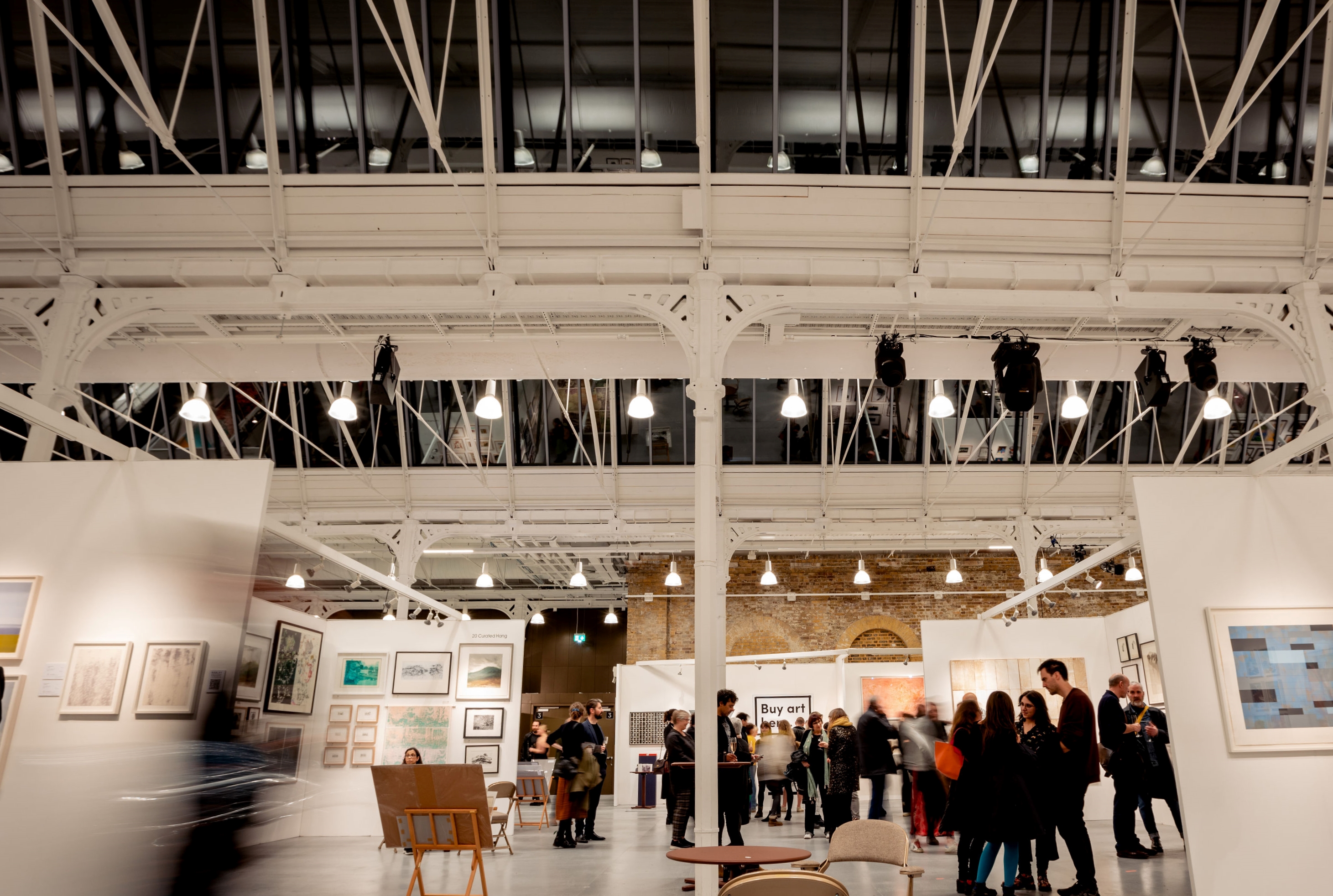 Credit: Woolwich Print Fair 2021
From 2021 to 2022 the Community Arts Fund funded the following organisations and their projects:
Art Hub - Art Hub Open Studios
Two days of open studio workshops and activities with studios artists.
Oral histories from the LGBTQ+ community and working with participants to make creative responses to these stories which will be exhibited in an exhibition/event in June 2022.
Mixed media workshops working to the theme of 'Who am I?' and 'Who is my animal? Encourage the attendees to really explore who they are, what are their passions, what are their struggles, to really find and express themselves. The end results will be showcased in the venues for the wider community to experience and hopefully explore their own self and animals too.
A series of 18 workshops with groups of students at two Royal Greenwich secondary schools, looking at the issue of healthy relationships. The students get to engage with professional creative practitioners to create an awareness raising campaign using posters and other visual art, short form films and two performances.
Ten workshops will take place at the Plumstead Centre to decorate one hundred prepared stoneware ceramic sections 'tiles' that will be shaped as leaves. The installation will feature a large painted tree with trunk to the ground and extended branches and adorned with the ceramic leaves, inspired by the natural landscape of the park.
Inspiral London - Hydracity: Thames-side Hydrodetours
A month-long artistic programme centred on Woolwich Riverside offerign 16 interactive walks and participatory performances, inviting new audiences to observe and re-imagine London's Riverside and River Valley in new ways, exploring aspects of watery commons, including its ecology, pre-history and the sea-faring history of the area.
A dance performance of a classic story tale with and accompanying workshops and roaming entertainment for all the family.
Plumcroft Home School Association - Woolwich Music Club
Engaging with young people identified by the Music Hub in Plumstead with musical aptitude, but lacking resource with tuition sessions and performing opportunities.
UK Latin Community - Latin American Fest
To deliver a one-day festival celebrating Latin-American culture and communities in the UK through three workshops on traditional folkloric dances run by the group FLAG UK (Federation of Latin American Artists Groups).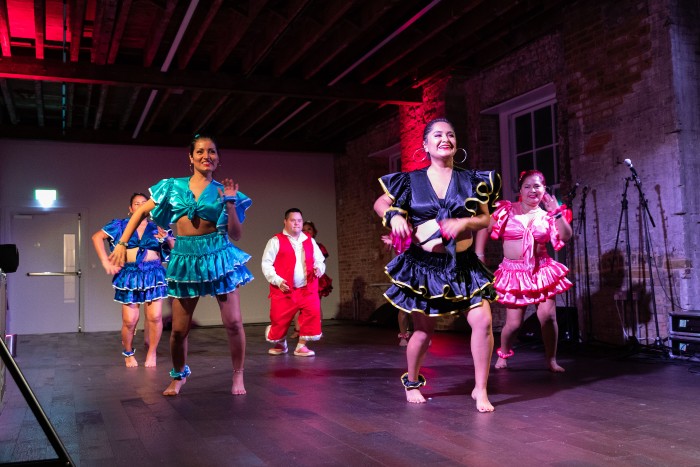 A hybrid fair in real life and online, and the only hybrid fair supporting independent artists. WCPF is committed to gaining more exposure for emerging artists and involving local communities. Visitors are treated to a unique interactive experience through a programme of free demonstrations, talks and workshops.
ACTION! is a socially engaged project by artist Holly Graham, celebrating the history of anti-racism action by the community of Thamesmead. Conducting local interviews to gather oral histories and video testimonies produced into three 45 minute podcasts, publications and a day-long intergenerational symposium event in March 2022 including film screenings, and contributions from invited community speakers and guests.
The Community Arts Fund 2022 to 23 programme has now closed. Funds have been fully allocated and the programme will reopen in April 2023.