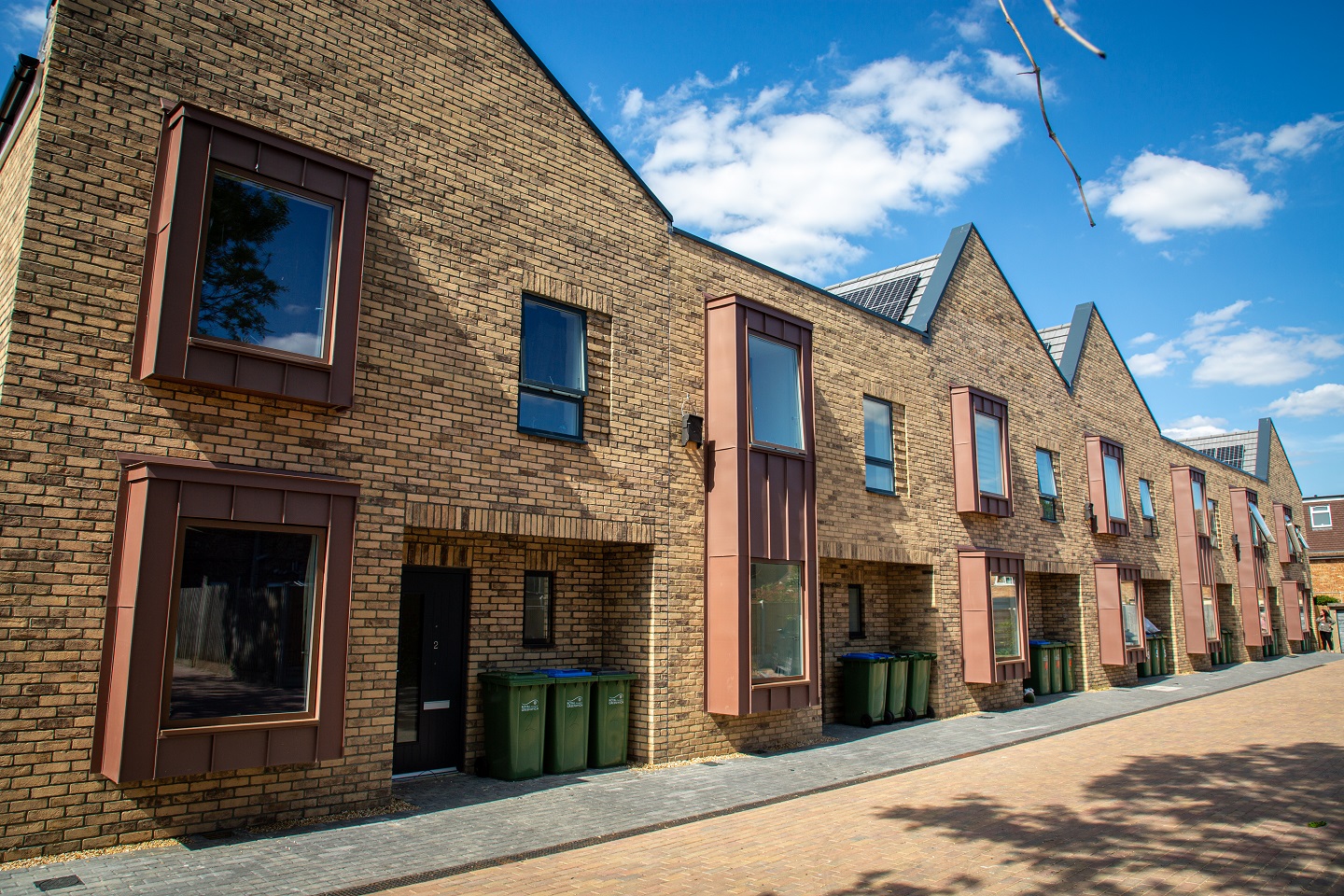 Published: Wednesday, 17th May 2023
The Royal Borough of Greenwich had the highest number of new affordable homes started of any London borough last year.
In a speech delivered yesterday, the Mayor of London Sadiq Khan, announced the surpassing of a landmark housebuilding target of 116,000 genuinely affordable homes built in the Capital since 2015.
This includes a record-breaking 25,658 homes started in London last year, up from 18,840 in 2021 to 2022. Of those, the Royal Borough of Greenwich had the most new affordable homes started by either the Council or housing associations at 2,426, followed by Brent (2,184) and Ealing (2,070).
We've smashed our target to start building 20,000 council homes in London by 2024 - a whole year early.

Whilst there's no quick fix to London's housing crisis, I'm proud of the progress we're making to deliver a new golden era in council home building.pic.twitter.com/KcfnAssFVH

— Sadiq Khan (@SadiqKhan) May 14, 2023
Councillor Anthony Okereke, Leader of the Royal Borough of Greenwich, said:
"We remain committed to building truly affordable housing for all our residents. This includes the biggest council housebuilding programme in Greenwich for a generation. Our Greenwich Builds programme will see 1,750 new low or zero carbon homes for those who need them most, which will also reduce the amount people pay on their energy bills.
"We are proud that the Mayor has recognised the amount of social homes we are delivering in Greenwich, which is testament to the hard work and difficult decisions that it can take to make it happen.
"We still have a long way to go to solve the housing crisis. Demand for socially rented homes still outstrips supply, we have a limited amount of land on which to build, and the Right to Buy initiative means we still lose homes which the Council once owned. We urgently need a lot more investment, as well as a robust plan for affordable housing in London and across the country from central Government."
Cllr Aidan Smith, Cabinet Member for Regeneration, said:
"Housing is not a luxury – it is a basic necessity. The housing crisis has been decades in the making and will not be fixed overnight. But we are doing everything we can to provide new, affordable and high-quality homes here in Royal Greenwich.
"With over 26,000 people on the waiting list for a council home and 1,600 in temporary accommodation, we need to redouble our efforts to provide decent social housing across the borough.
"The Royal Borough continues to invest in Greenwich Builds and explore innovative ways to enable Housing Associations and developers to provide more affordable homes. But the Government needs to do more to clarify its building safety rules following the Grenfell Tower tragedy and make more grants available to ensure we can further increase delivery of more homes."
The announcement demonstrates the Council's commitment to ensuring high-quality, affordable housing for its residents, a key priority in its new corporate plan, Our Greenwich, and its Housing and Homelessness Strategy, published in 2022. Greenwich Builds, the Council's own home-building programme, will have completed or be working onsite on 1,750 new, low or zero carbon council homes within the next five years, with 878 already under construction. Of these, ten per cent will be wheelchair accessible and a large proportion will be family homes, with some five-bed homes included in the programme.
The Council is also working closely with housing associations and providers to deliver as many affordable homes as possible. This includes working with Meridian HomeStart who deliver discount market rent properties to key workers, a Greenwich Community Land Trust who will deliver some discounted priced homes to local people, and housing associations such as L+Q, Hyde, PA Housing and Peabody who will deliver nearly 2,000 affordable properties.
The Council has also recently acquired hundreds of homes from Lovell in Woolwich which were to be sold, but instead the Council will rent them at council rent levels. This will speed up the delivery of quality social housing for people on the waiting list.