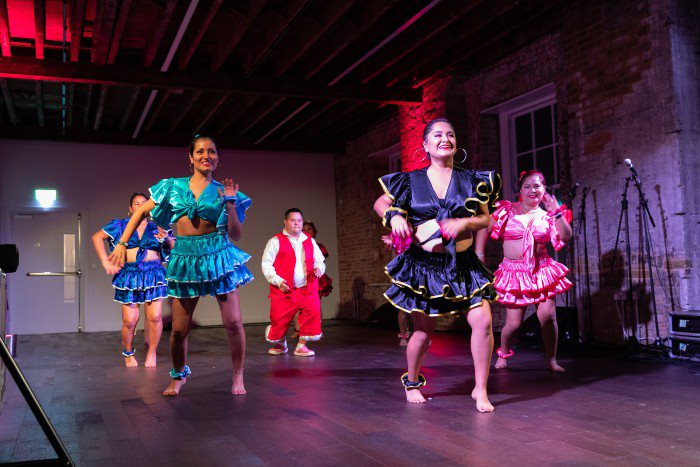 Published: Friday, 28th April 2023
Applications for the Royal Borough of Greenwich Community Arts Fund are now open.
If you are part of a community group or organisation, or a freelance artist planning to deliver arts and culture activities this year, apply now for a Community Arts Fund grant through our newly simplified process.
Councillor Adel Khaireh, Cabinet Member for Equality, Culture and Communities, said: "The Community Arts Fund programme plays a crucial part to increase the social role of arts across Royal Greenwich, stimulating creativity and strengthening resident engagement in the borough's outdoor spaces.
"We have listened to our grassroots organisations who have found the application too complicated. We have overhauled our application process, streamlining the application form so it's easier to complete. We have included the option for applicants to talk through their projects after we have received the initial application.
"We are determined to provide opportunities for people to develop and display their talents and encourage partnerships between local organisations and community groups to widen access to the arts for our diverse communities.
"If you're part of a group that provides arts and culture activities to a wide range of residents in your community, visit our website to find out if you're eligible to apply for a grant to fund your project."
The Community Art Fund supports projects that:
deliver new arts and cultural activity for local audiences

encourage active participation in the arts by a diverse cross-section of the community. This should include young people, older people, and under-represented groups within the borough

create participatory work in our town squares and outdoor spaces

develop partnerships between local cultural organisations, networks, and groups

encourage delivery of community-based arts and cultural programmes.
Funding is available to support a range of arts, cultural and heritage activities. These include:
music

sound

dance

mime

drama

theatre

storytelling

creative writing

poetry

printmaking

painting

ceramics

sculpture

photography

public art

digital arts

video

media

film and animation projects

participatory outdoor arts and events.
How to apply
The fund is a rolling programme that awards its grants on a first come first served basis and may run out before the end of the financial year.
Applicants should contact artsgreenwich@royalgreenwich.gov.uk to check if funding is available before completing the online application.
Apply for Community Arts Funding