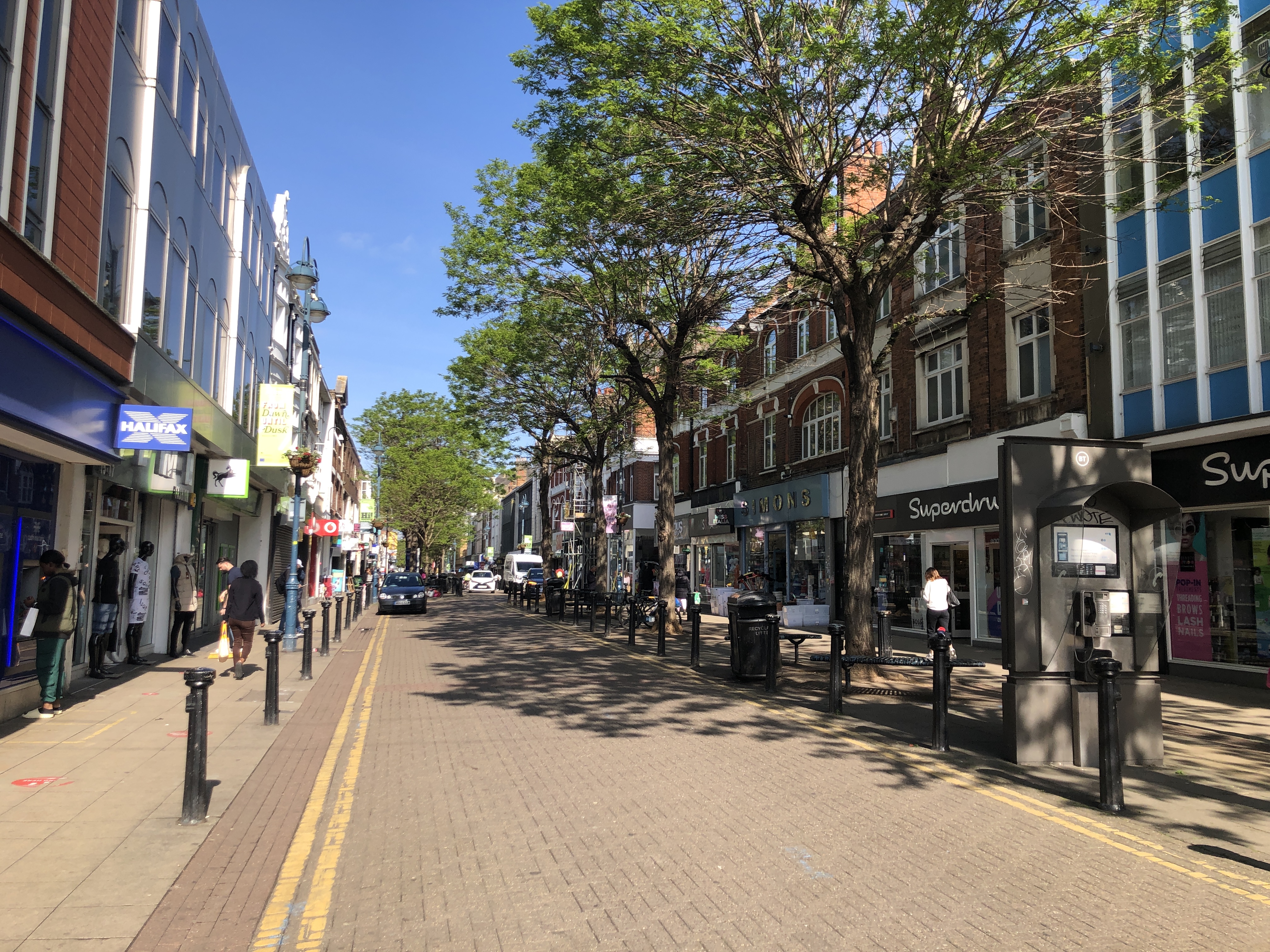 Published: Friday, 24th March 2023
The Royal Borough of Greenwich is looking for up to five local artists to bring Woolwich town centre alive while construction work starts on a wide-ranging programme of improvements to the area.
Work will start this summer on large scale public realm improvements to Beresford Square and Powis Street as well as a striking new building with a café and accessible toilets that were given planning permission on 14 February 2023. The successful artists will work with local businesses and residents to create artwork for the temporary construction hoardings.
The Council is investing nearly £21 million of funding, from the Government's Future High Street Fund and Historic England's High Streets Heritage Action Zone complemented by its own match funding, to help deliver improvements throughout Woolwich. These include restoring shop fronts, remodelling the historic Royal Arsenal Gatehouse so it can be used for community activities, new seating, trees, planting, signage, public art and information about Woolwich's rich history.
Cllr Aidan Smith, Cabinet Member for Regeneration, said: "We're looking for local artists who can create striking, colourful artwork that will enhance the character and vibrancy of Woolwich town centre. The final piece should be an original, positive and culturally inclusive work, that tells a story celebrating and reflecting Woolwich and its people.
"The Council has ambitious plans for Woolwich town centre. We've already launched the Woolwich Front Room, refurbished Tramshed theatre, opened Woolwich Works, started work on a state-of-the-art leisure centre, and now residents will see progress to revitalise Beresford Square, Greens End and Powis Street too."
Cllr Mariam Lolavar, Cabinet Member for Inclusive Economy, Business and Skills, said: "By using the temporary construction hoardings as big canvasses we can display the work of local artists and use them to create a trail linking shops and the market to generate footfall and spending, while the construction work takes place.
"Making over the town centre is not the only way the Council is helping to bring more business to the high street. We have also launched our Woolwich Lates initiative, thanks to funding from the Mayor of London's Night Time Enterprise Zone, to bring the area to life later into the evening, for the benefit of local businesses and residents."
To apply for the artist commission brief please complete an expression of interest form by noon on 31 March 2023.
Works to revitalise the central market square and main high street are due to be finished by late 2024.