Future High Streets Fund
To help boost local high streets, the Ministry of Housing, Communities and Local Government (MHCLG) is investing up to £830 million funding in 72 areas across England.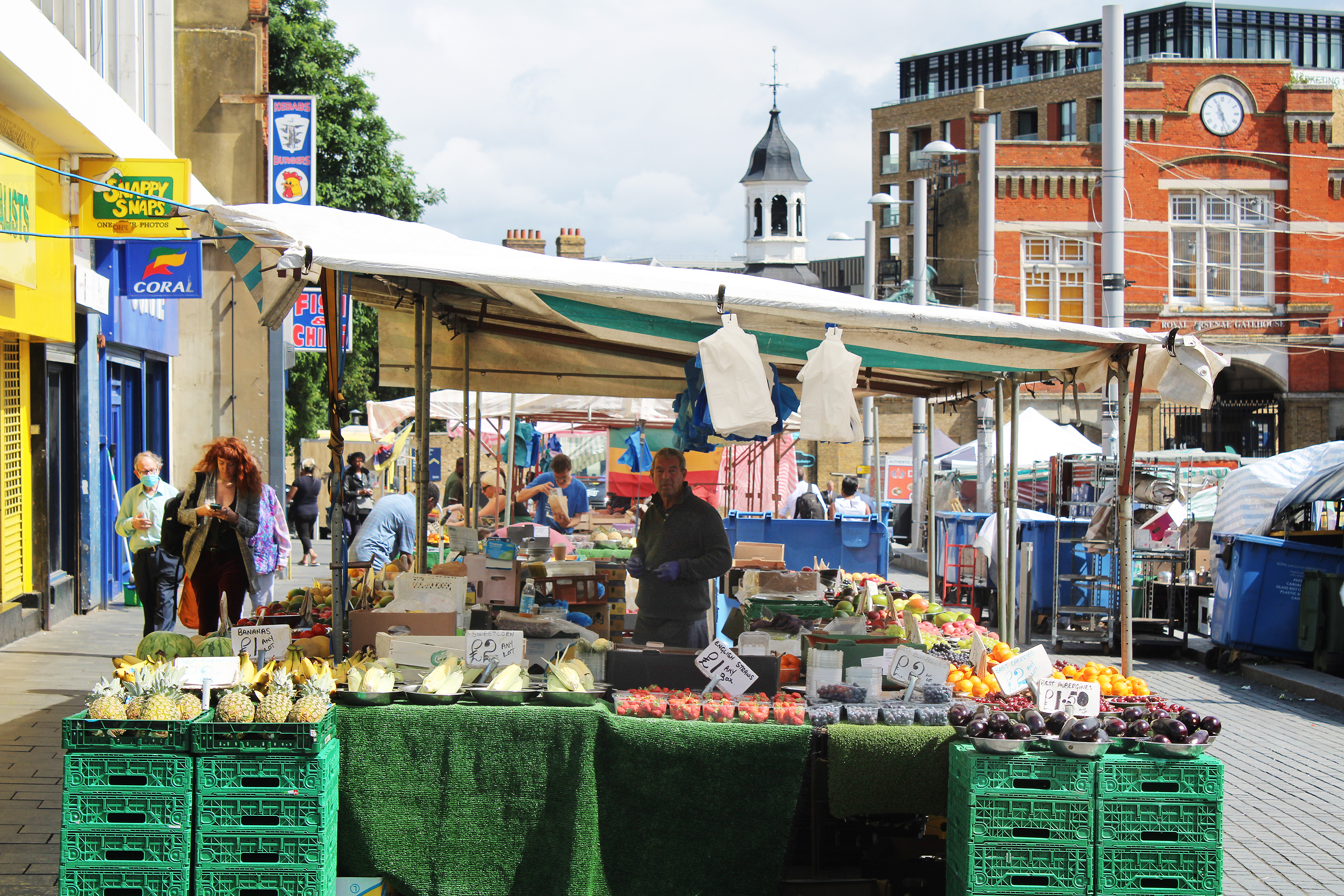 As part of the Future High Streets Funding scheme, Woolwich town centre has been awarded £17,150,964 to aid recovery from the pandemic and support the delivery of ambitious regeneration plans over three years. The plans aim to transform the town centre into a more dynamic place to live, work and shop. The funding will be focused on the Old Town Hall, Powis Street and Beresford Square.
Past discussions and engagement have told us that residents, businesses and market traders want to:
see improvements to the look and feel of the town centre while preserving Woolwich's unique character
encourage a diverse mix of uses on the high street including new businesses, creative workspaces and events
make it easier to get around the town centre, creating better connections between the market, high street and riverside, the Elizabeth line station, the Arsenal and surrounding neighbourhoods
improve the look of shop fronts and find new uses for old buildings
encourage more people to shop, eat and socialise in the town centre
provide more trees and planting
make Woolwich more resilient and flexible
We're keen for a wide range of residents, businesses and community groups to give feedback on the proposals at all key stages, to ensure the final designs are reflective of the local community's views.
Initial consultation was undertaken in March 2022. You can read a report summarising the feedback received from local people.
Further consultation took place in June and July 2022 to help develop the proposed designs for Beresford Square and Powis Street.

Over the next three years the Council will be delivering:
The Old Town Hall workspace
The Council will repurpose the Old Town Hall in partnership with a workspace operator to encourage emerging industries, technology and creative enterprises to set up shop in a dynamic environment. Bringing new employers and workspaces into the town centre will act as a catalyst for growth. The proposed regeneration of the Old Town Hall aims to give local and displaced businesses a flexible space to thrive and grow.
Greens End Corner workspace
The proposals for Greens End include a new temporary workspace on a small parcel of TfL land at the rear of the DLR station on Woolwich New Road. We're working in partnership with TfL on our proposals and the new workspace will be available for local businesses with a focus on emerging small and medium enterprises. These plans will drive the uptake of new co-working spaces, which will be supported by an experienced workspace operator.
Powis Street
The Council will de-clutter the street, and create better places to socialise and shop. It will also provide better views of the streets' historic buildings, ensuring it continues to be an effective trading area alongside newer retail and leisure businesses nearby.
Beresford Square
We want to enhance Beresford Square with improvements to key entrances, the creation of greener public spaces and links to Royal Arsenal Riverside. These improvements will transform the square and its surroundings into a regulated public square with seating, a vibrant market, green landscaping, and a performance space to attract visitors and the local community.
The improvements are designed to bring life and activity to Beresford Square, reflecting its historic purpose as a centre of trade and commerce in Woolwich. Introducing a day and night economy into the square will bring people together, increase spending, boost the local economy, improve security and create a space for creative and cultural interaction.
Gateways
We're developing plans to improve key gateways around the town. The gateways will welcome visitors with distinctive public art, helping to direct people to Powis Street. Improvements will also be made to pedestrian and cycle routes with an enhanced crossing on the high street.
Market pavilion site
A striking new pavilion building and an improved public space around the bus stop will be provided. We will look to provide a series of cultural and community activities for residents and shoppers in this space.
Historic Royal Arsenal Gatehouse
The Council are working in partnership with the owners of the historic Grade II listed Gatehouse to provide an attractive focal point in Beresford Square. There is the potential to incorporate a ground floor café to serve passing commuters and visitors as well as lighting the building to attract visitors and provide a secure evening environment.
You can read more about the proposals on Commonplace.