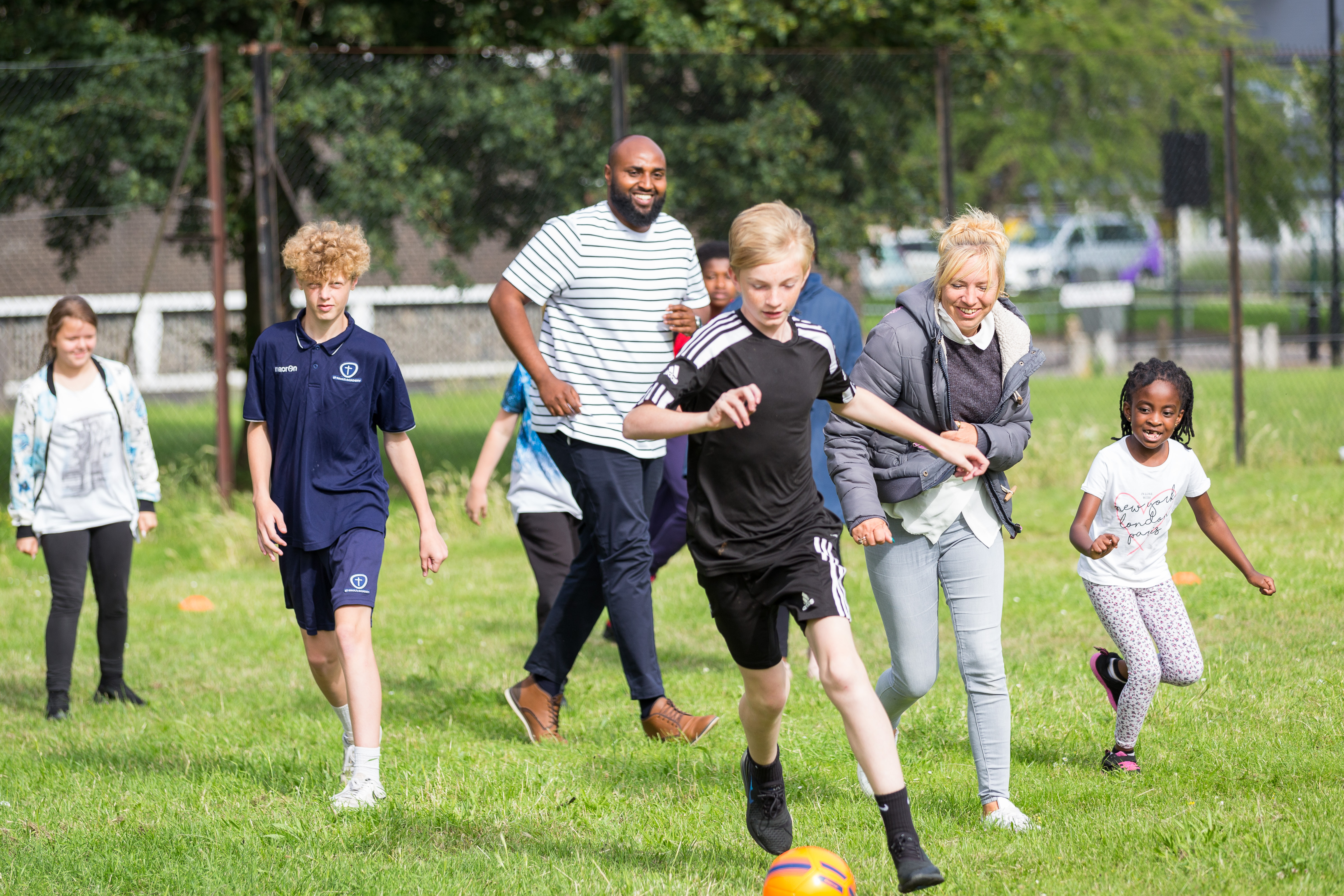 Published: Thursday, 23rd March 2023
Applications are now open for the Greenwich Get Active (GGA) Small Grants Fund.
GGA Small Grants of up to £5,000 are available to clubs, community organisations and charities to launch new physical activity and sport programmes in Royal Greenwich.
Councillor Adel Khaireh, Cabinet Member for Equality, Culture and Communities, said: "One of our priorities as a council is to ensure that people's health supports them in living their best life.
"We believe that everyone in our borough should be able to access the physical, social and mental benefits of taking part in sport and physical activity.
"The Greenwich Get Active Small Grants Fund aims to remove the barriers to getting active, by funding projects that target under-represented groups within our sporting communities.
"If you're part of a group interested in applying, come along to one of our information meetings to find out more."
Application Criteria
Funded projects must be delivered within the borough and must demonstrate benefit to its residents.
Only one award per group or organisation will be made within each round of funding.
Applications should show how your project will support the objectives of the Greenwich Get Active Physical Activity and Sport Strategy, listed below:
to increase participation among people in Royal Greenwich by embedding physical activity into everyday life

to increase awareness of the physical activity and sport on offer in the borough

to tackle inactivity among underrepresented groups in Royal Greenwich

to use physical activity and sport to prevent and manage health conditions, improve wellbeing and reduce social isolation. 
Information Sessions
If you're interested in applying for a GGA small grant, sign up for one of our information sessions:
How to apply
All applications must be received before 11.59pm on 30 April 2023. We aim to let applicants know if they have been successful within six weeks of the deadline.
Compete online application form