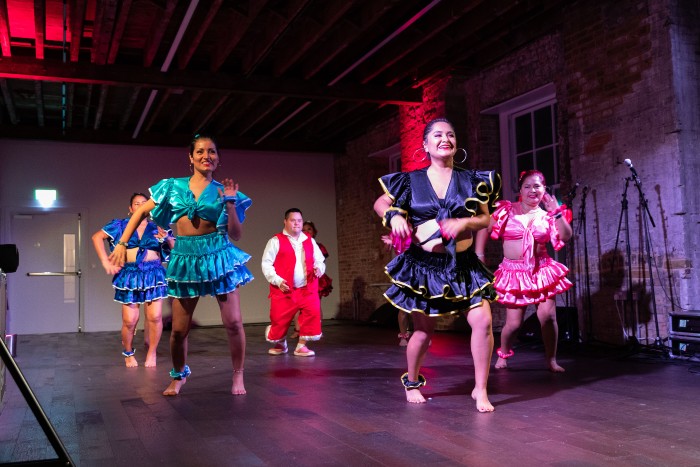 Published: Thursday, 7th April 2022
The Royal Borough of Greenwich Community Arts Fund is now accepting applications for the third consecutive year.
The fund supports a range of music, theatre, and dance performing projects. It aims to increase participation in the arts within Royal Greenwich and to encourage partnerships between established organisations, community groups, and schools wherever possible.
The fund supports activities that:
deliver new community-based arts and cultural projects

encourage participation in the arts by a diverse cross-section of the community

create participatory work that animates the town squares and outdoor spaces; attracting local audiences

develop partnerships between local cultural organisations, networks, and groups.
Projects that received Community Arts Funding from 2021 to 2022 included A Bijou Salon Collecting by Avant Gardening. Workshop participants make creative responses to oral histories shared by members if the LGBTQ+ community. Their work will be exhibited later this year.
The Friends of Plumstead Gardens received funding for Plumstead Gardens: Love Your Space. Ten workshops took place at the Plumstead Centre to decorate one hundred ceramic leaf shaped tiles, which became a nature inspired art installation in the park itself.
UK Latin Community delivered Latin American Fest with Community Arts Funding. The one-day festival celebrated Latin-American culture and communities in the UK through three tradiitonal dance workshops run by the group FLAG UK (Federation of Latin American Artists Groups).
Applications are welcome until 31 December 2022, and all funded activity must be delivered by 31 March 2023. Please note that the fund is awarded on a first come first served basis and may run out before the end of the year. To check if funding is available please email artsgreenwich@royalgreenwich.gov.uk before submitting your application.
Find out more about the Community Arts Fund, including how to apply.