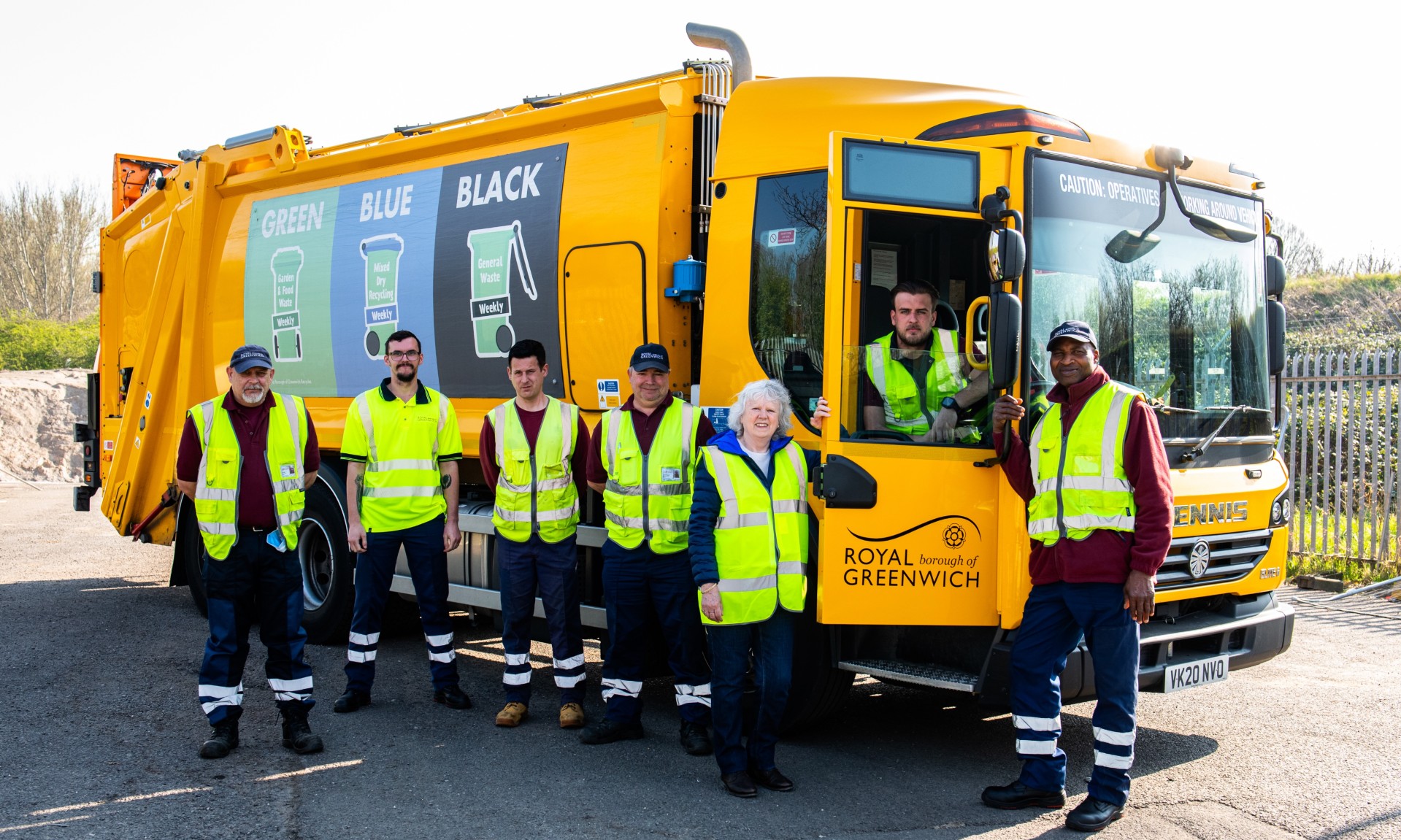 Published: Thursday, 24th March 2022
The Royal Borough of Greenwich is launching a new apprenticeship to train its staff to drive Large Goods Vehicles (LGVs) and help address a national shortage of skilled drivers.
Starting in April, the apprenticeship scheme has been created specially to help train new drivers. Seven council employees will take the new training course, learning how to drive LGVs as part of jobs in the Street Services team. Working with the street cleaning, waste and recycling collection teams, they will benefit from gaining on the job experience at the Birchmere Centre in Thamesmead.
Employees who complete the apprenticeship, known as the Urban Driver training course, will earn a level two qualification equivalent to a GCSE. The course is delivered over a period of 12 months and will provide essential skills and experience including:
carrying out vehicle inspections, safety checks and risk assessments
driving a vehicle weighing over 3500kg in a range of environments and weather conditions
managing the physical loading and off-loading of goods
delivering specialist on-site services and technical support for the goods they're transporting
customer service and route management.
Cllr Linda Perks, Cabinet Member for Finance and Resources, said:
"The Royal Borough of Greenwich is particularly proud to be supporting this new course, as qualified drivers are in such great demand across the UK and the pandemic has demonstrated that they're vital frontline workers. Apprenticeships are a great way for us to support the long-term development of our staff, by helping them to develop essential new skills and earn a highly valuable qualification. They also enabled us to recruit and upskill more local people, which is a priority for the Council. I was delighted to meet the apprentices, and I wish them all the very best with their studies and their future careers."
Victor, a local resident from Woolwich who is taking the course, said:
"I thought the apprenticeship was a really good opportunity to get the right skills and training, and get on the job experience at the same time. You get to learn additional specialist skills and there's so many opportunities for good jobs out there, so I can progress my career. I'm really excited to get started!"
Royal Greenwich currently has 120 employees undertaking apprenticeships as part of their ongoing professional development, training courses which have all been supported with funding from the Apprenticeship Levy. Apprenticeships combine practical training in a job with study, helping to address skills gaps in key roles and upskill existing staff.