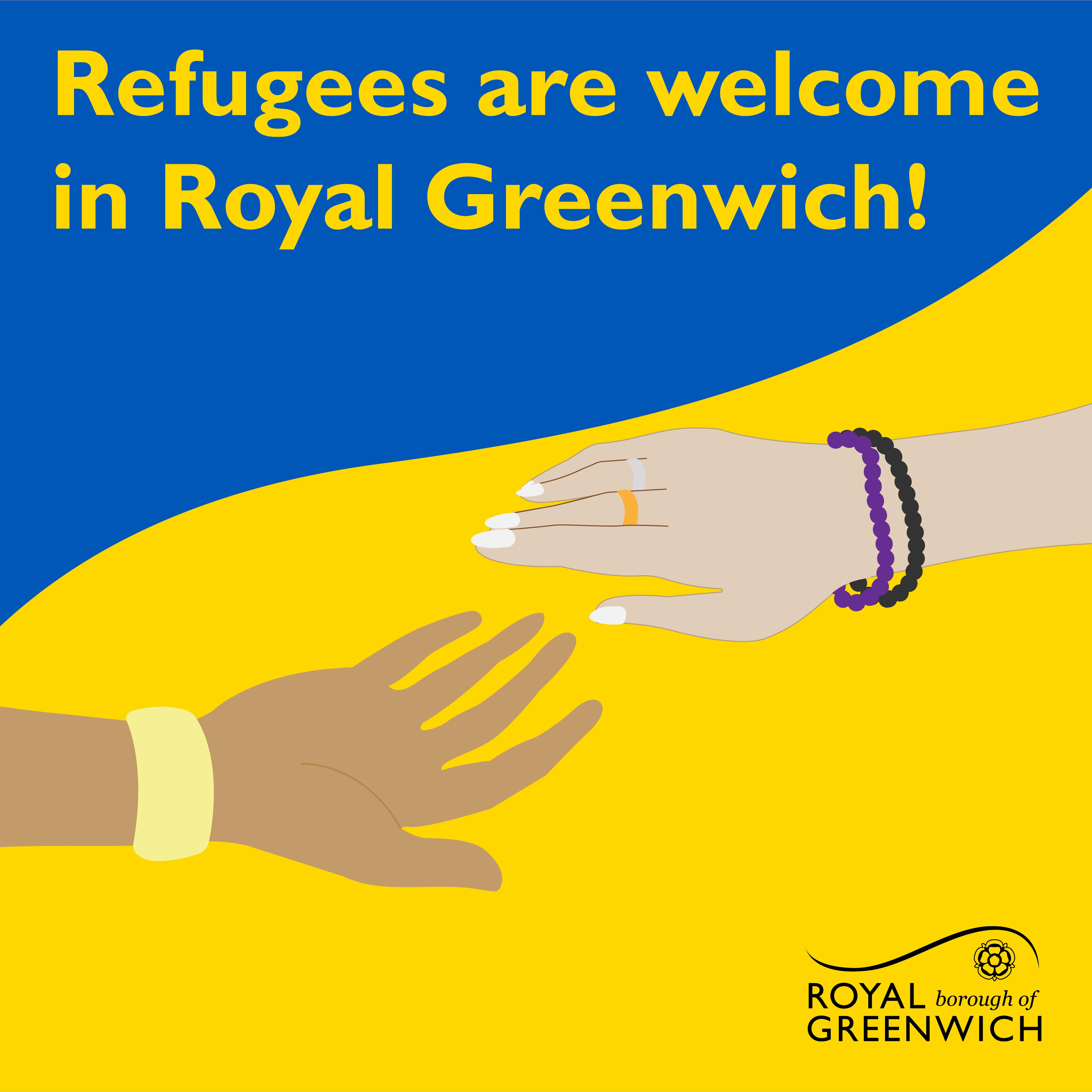 Published: Friday, 25th February 2022
Refugees are welcome in Royal Greenwich
Last night at Full Council, the Royal Borough of Greenwich pledged its full support and solidarity with the people of Ukraine.
The Council also confirmed it will accept refugees and provide all the help it can for people fleeing the country.
Cllr Danny Thorpe, Leader of the Royal Borough of Greenwich said:
"I'm proud that members from across our Council have committed to standing shoulder to shoulder with Ukraine at this awful time.
"We support the call from UK charities for the government to welcome refugees with a well-resourced support plan for local authorities, and provide refuge for Ukrainians who need sanctuary.
"This must be a truly terrifying time for Ukrainian citizens abroad, and we are urging anyone who lives in Royal Greenwich who is Ukrainian to get in touch if you need support."
The Council has created a special inbox for Royal Greenwich residents of Ukrainian heritage to get in touch for support: in-solidarity-Ukraine@royalgreenwich.gov.uk. Like institutions across the country, it has also lit up the Woolwich Town Hall in yellow and blue, the colours of the Ukrainian flag, in solidarity.
How can you support?
If you would like to help people in Ukraine, please consider donating to a recognised organisation working in the region, some of which are listed below:
The Royal Borough of Greenwich has a proud history of supporting those fleeing war and persecution who want to make our borough their home. In 2020, we passed a motion to become a Borough of Sanctuary, because we believe that everyone deserves a safe place to live. In August last year, we supported hundreds of refugees fleeing the war in Afghanistan, and earlier those fleeing the crisis in Syria.
If you are a refugee, asylum seeker, or migrant living in Royal Greenwich and need support, the council has services to help you. For more information, or to make a referral, please visit our website.