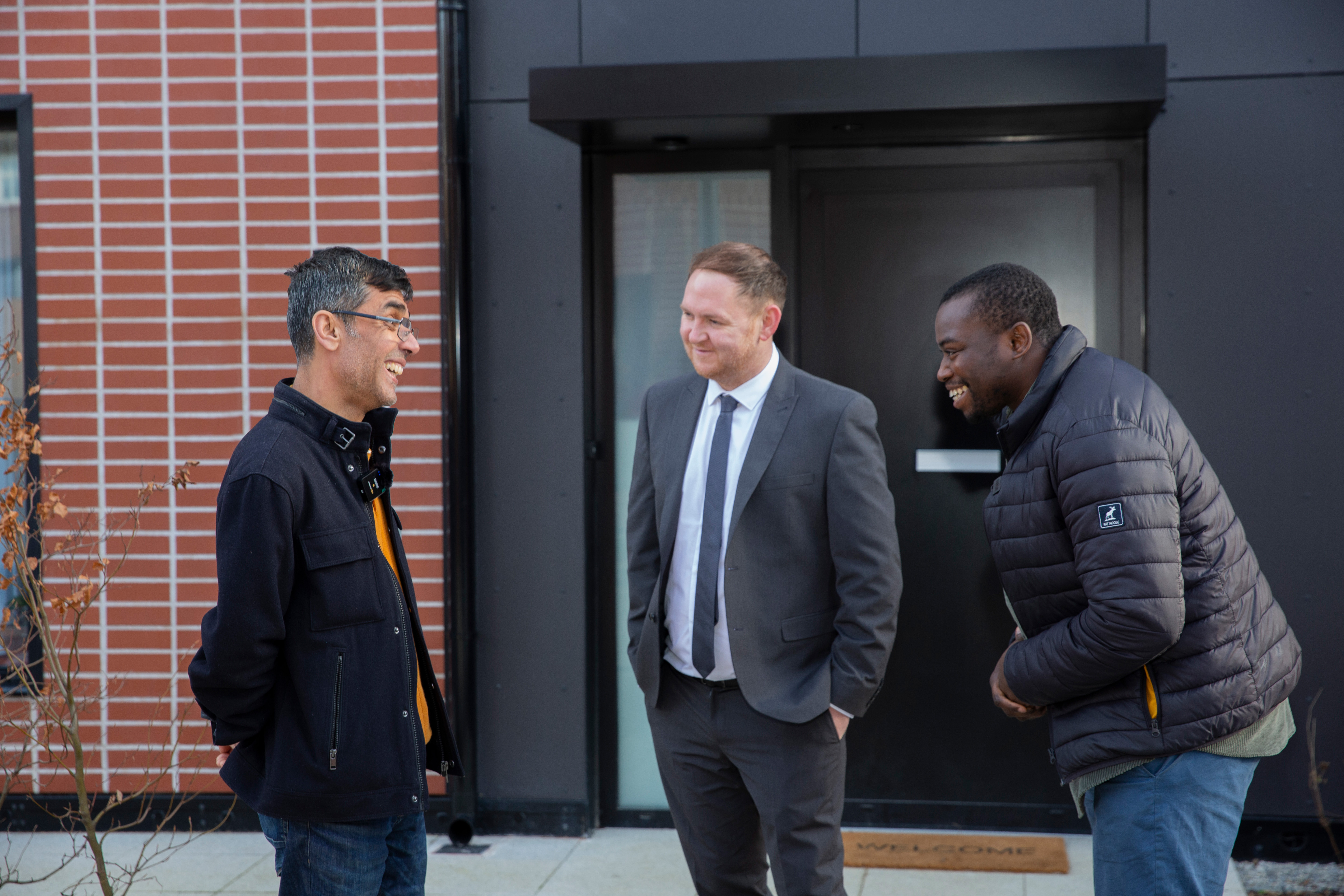 Published: Wednesday, 2nd February 2022
Today Councillor Danny Thorpe, Leader of Royal Borough of Greenwich, and Councillor Anthony Okereke, Member for Housing, visited new zero carbon council homes in Eltham.
The six new homes at Pulteney Mews show how the council's Greenwich Builds programme is meeting the needs of people on housing waiting lists by providing much-requested family homes.
Sustainable technologies like heat pumps and solar panels are included to reduce running costs, helping to tackle the cost-of-living crisis whilst also assisting the council to meet targets in its Carbon Neutral Plan.
Tenants of the new Greenwich Builds scheme told the councillors how moving to the development had improved their lives.
One resident, Mr Mehr, described how he and his family had been on a housing waiting list for 14 years, living in a two-bedroom flat. Now in their new 3-bedroom house their children can enjoy a separate bedroom for the first time.
Mr Mehr also praised the design of the new homes, saying "they look so good most people can't believe they are council homes!".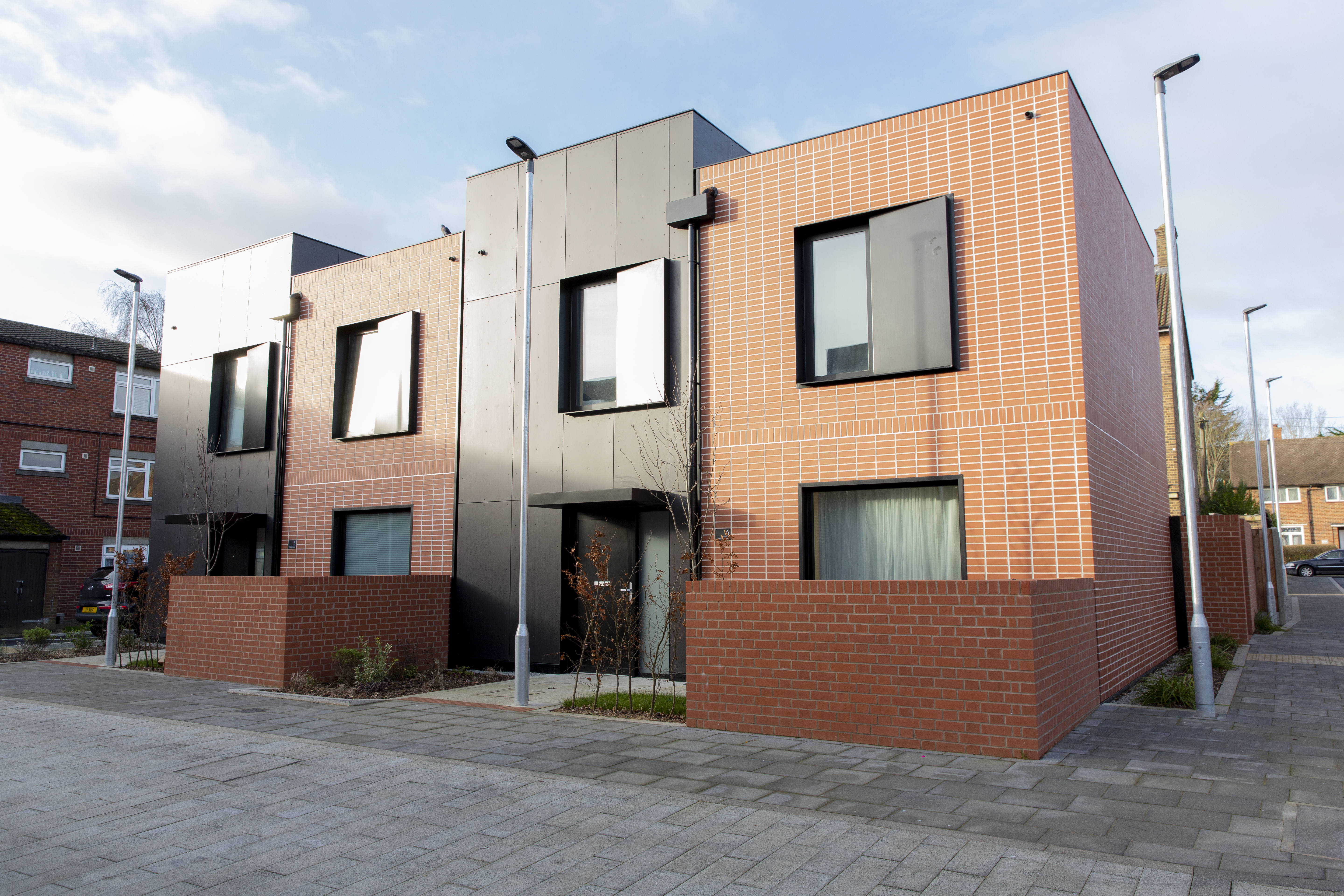 Over 750 Greenwich Builds council homes are being created, with hundreds more affordable homes for people on waiting lists being delivered through partnership with housing associations, developers and community benefit societies.
Leader of the Royal Borough of Greenwich, Cllr Danny Thorpe, said:
"We are making good on our promise to tackle the housing crisis, delivering hundreds of beautiful, sustainable homes like the ones at Pulteney Mews. Speaking to tenants and hearing how their lives have been improved by these homes is incredibly rewarding, and we are proud that the zero carbon technology we're using will reduce both running costs for residents whilst also cutting carbon emissions."
Royal Borough of Greenwich Cabinet Member for Housing, Councillor Anthony Okereke, said:
"We are striving to meet the needs of people on our housing waiting lists, after many years where government restrictions prevented us from building new council homes. Pulteney Mews is a shining example of the kind of high-quality developments we are creating with our Greenwich Builds programme, meeting the overwhelming demand for housing by building everything from one-bedroom flats to five-bedroom family homes. Some tenants have spent many years on our waiting lists while living in crowded or unsuitable accommodation. Seeing how happy they are is a heartwarming testament to the fact that our approach to tackling the housing crisis is working."