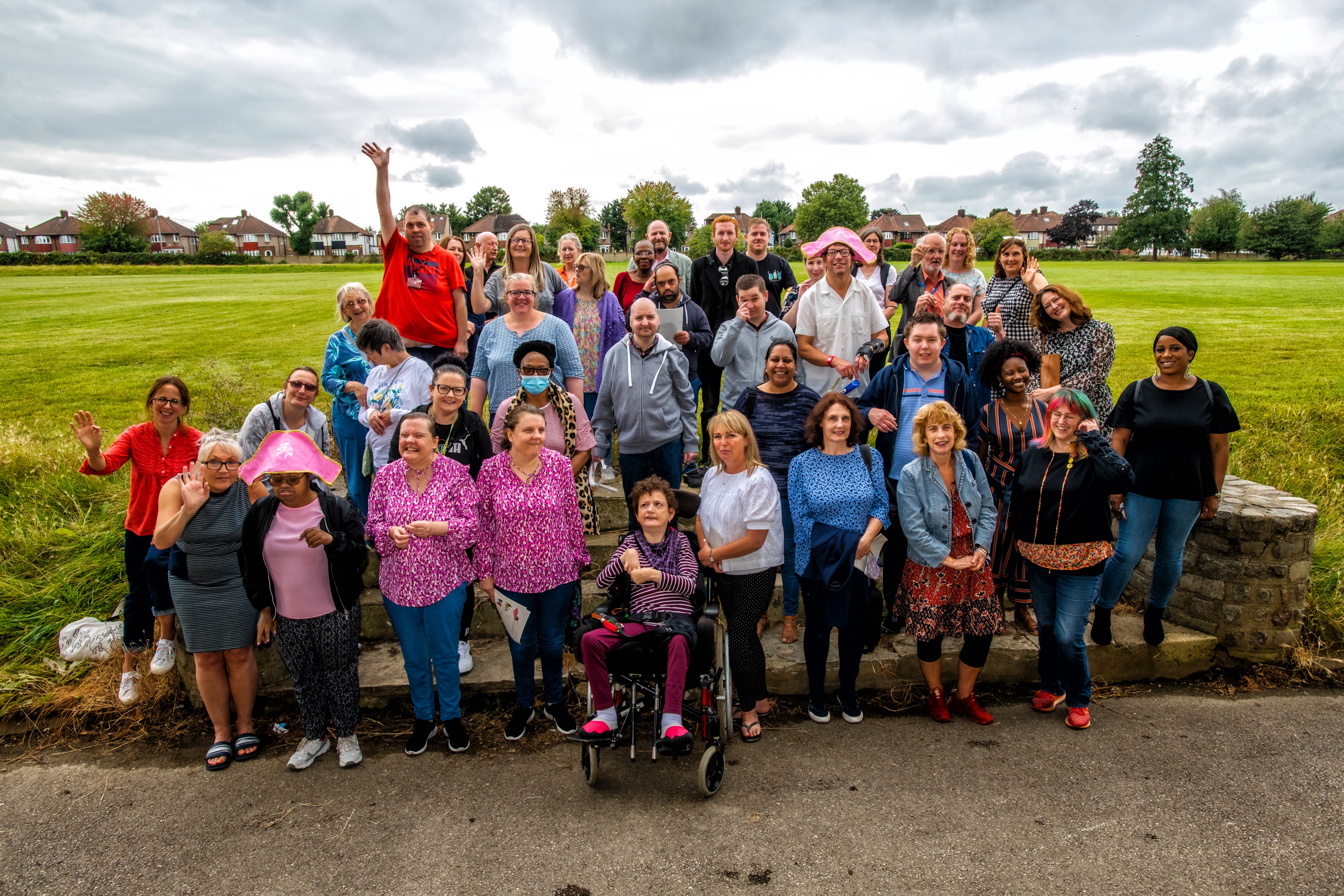 Published: Friday, 1st October 2021
Last month, residents gathered to celebrate what they had achieved during the 100 Day Challenge, an initiative to co-produce improved day opportunities for people with learning disabilities.
At fortnightly workshops held between March and July, the Challenge was a chance for residents, their families and carers to share their thoughts and ideas about:
What's important to us?
What is the life we want to lead?
How does it all happen?
The celebration event was well attended by Challenge participants: people with learning disabilities, their families and carers, voluntary sector, community groups and council staff. Many Learning Disability Partnership Board 'People's Parliament' elected MPs were also there. At the event, the attendees participated in interactive discussions, using objects that symbolised 'working together'. We also heard from some of the Learning Disability MPs, residents and families about their experiences of being involved in the Challenge.
Additionally, Councillor Miranda Williams, Cabinet Member for Health and Adult Social Care, Sarah McClinton, Director of Health and Adult Services, and Devora Wolfson, Interim Director of Integrated Commissioning – Adult Services, talked with the group about their commitment to the work coming out of the 100 Day Challenge. The re-design of day opportunities for adults with learning disabilities will be built on the outcomes of the workshops and on continued collaboration between residents, care providers, the voluntary sector and the council.
Cllr Williams, said: "After much of the 100 Day Challenge taking place via virtual meetings, it was fantastic to see laughter and fun, as people who have not seen each other for months had the opportunity to get together to celebrate their achievements.
"Through collaboration, commitment and creative thinking, the Challenge groups have been able to explore the aspirations and needs of our residents' with learning disabilities and what the future of day opportunities should look like.
"Involving residents in the process of making decisions and designing services that affect their lives is at the heart of the vision for Health and Adult Services at the Royal Borough of Greenwich – and the 100 Day Challenge has been a true embodiment of that vision."
Further details of the council's vision for Health and Adult Services will be published later this year.