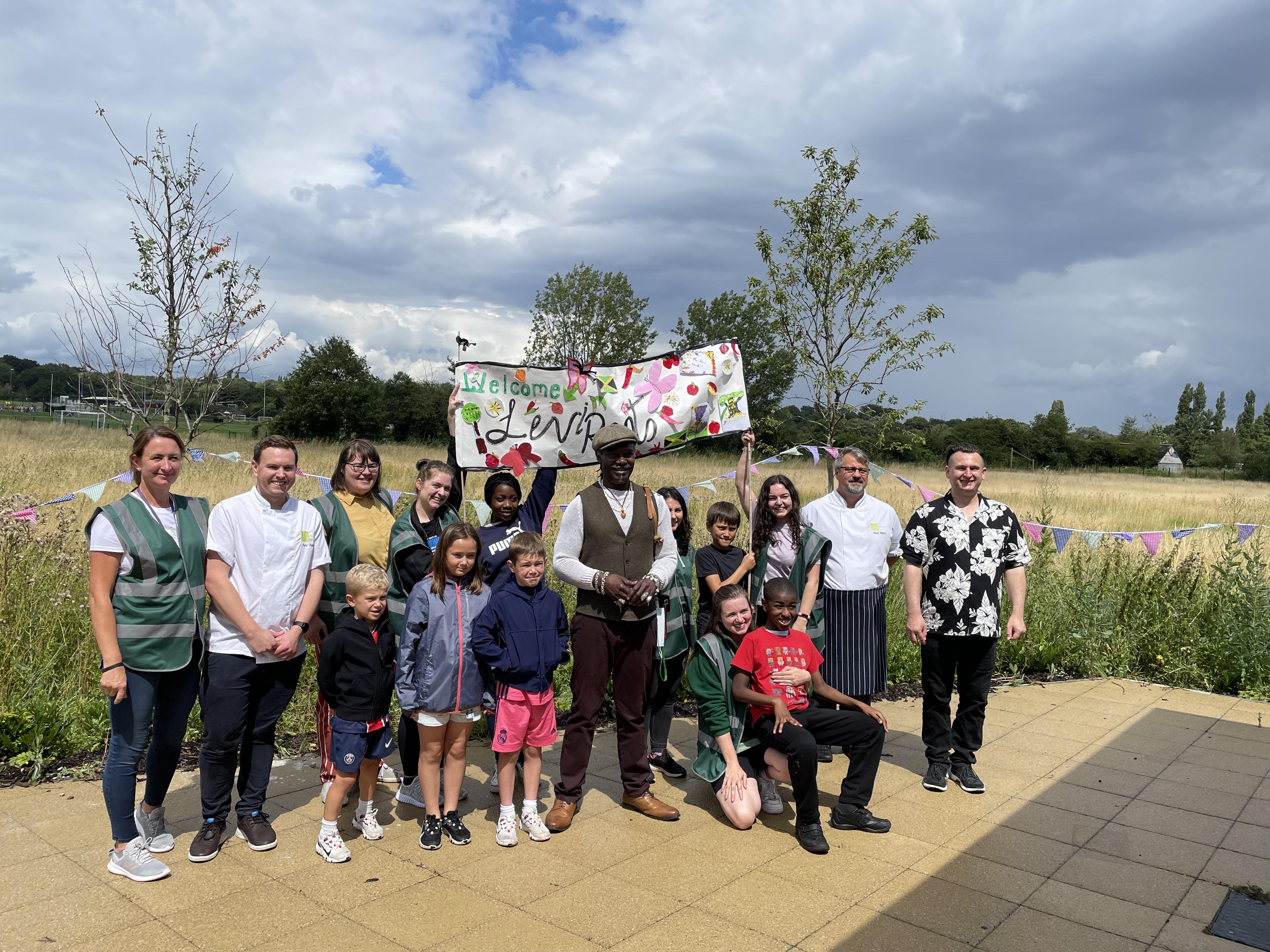 Published: Tuesday, 3rd August 2021
The weather may say otherwise, but summer fun has arrived in Royal Greenwich - and musician and businessman Levi Roots stopped by Roots4Life holiday club to kick things off with a bang.
Levi, along with Councillor Matt Morrow, Cabinet Member for Children and Young People, and local families and guests visited Roots4Life, a project in Eltham set up to tackle childhood obesity and encourage active play.
The Royal Borough of Greenwich is funding places at Roots4Life's 'Roots4Summer' activity camp as part of our Holiday Food and Fun programme.
Through Holiday Food and Fun, we are working with more than 30 local activity camps to ensure that children across the borough who usually receive free school meals have the chance to make friends and enjoy themselves this summer.
After sampling a delicious paella with the children and saying a few words, Levi toured part of Roots4Life's 8.6-acre site. He was then presented with a chilli plant and vegetables to cook for his dinner.
Roots4Life gives children the chance to take part in a range of wellbeing and fun exercise activities, as well as trying their hands at cooking, gardening and growing their own vegetables.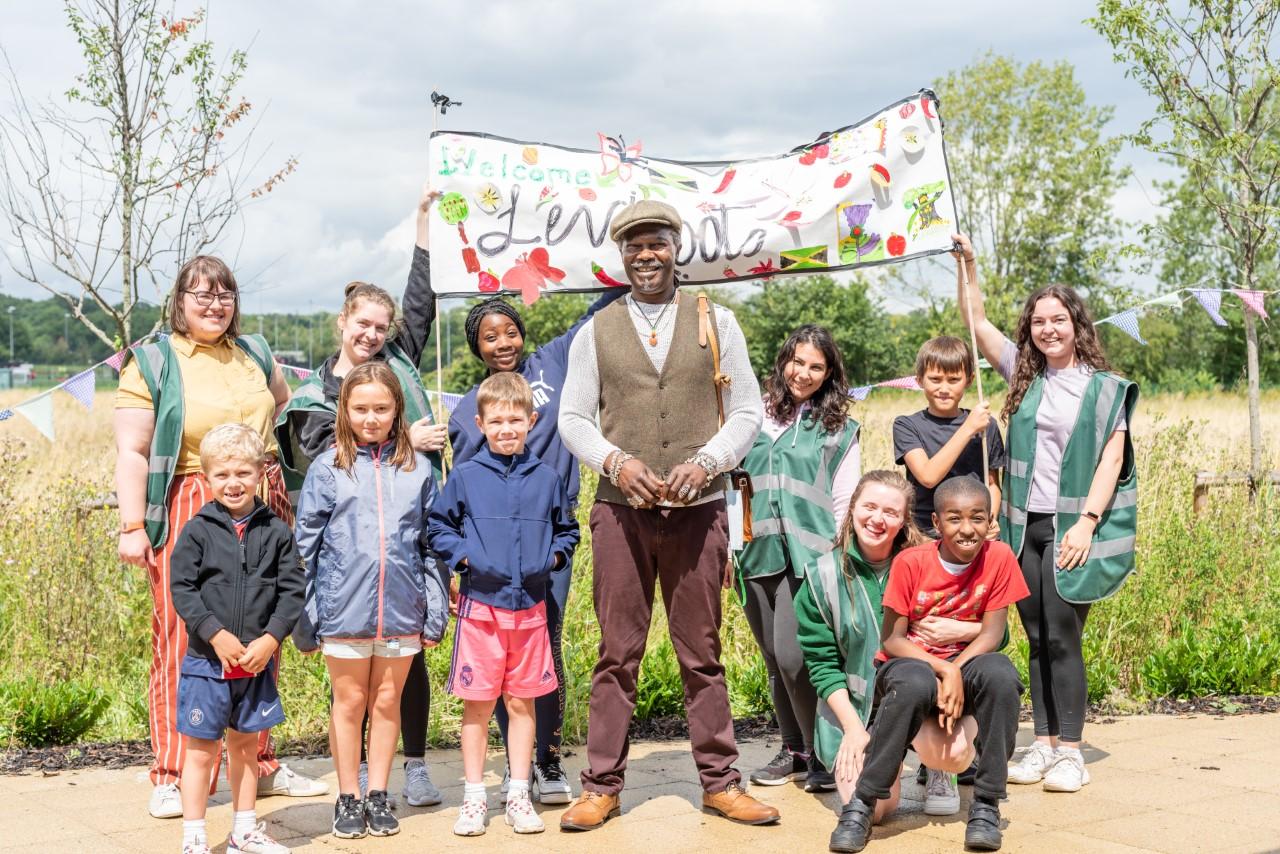 Levi Roots at Roots4Summer
Speaking about Roots4Life and the need for summer camps, Levi Roots said: "It is so important. These are the moments that children will remember for the rest of their lives, they'll take this with them forever."
Cllr Morrow added afterwards: "It was fantastic to see Levi Roots in our borough supporting this fantastic holiday camp. I am really proud of the work we are doing this summer to ensure children and young people can enjoy themselves at safe and friendly camps like Roots4Summer.
"In Royal Greenwich, there are thousands of families who have to juggle childcare and increased expenses when school is out in the summer. There are still spaces left at many holiday clubs, so check out our interactive map and get in touch today to make sure nobody misses out."
Sophie Amos, manager at Roots4Life, said: "We are thrilled that Levi Roots officially launched our Roots4Summer camp.
"Roots4Life would like to thank all our Greenwich supporters including the Royal Borough of Greenwich, as well as local businesses that have supported us including Rox Meat, Sitopia Farm and University of Greenwich. We are also grateful to catering company CH&CO who are providing a chef on loan for our summer camp ensuring every day the children attending eat a healthy and nutritious diet."
The Royal Greenwich Together: Holiday Food and Fun programme is supporting activities from July 26 – August 27.
Check our online directory to see what is on offer and how to sign up for a summer of good food and fun.