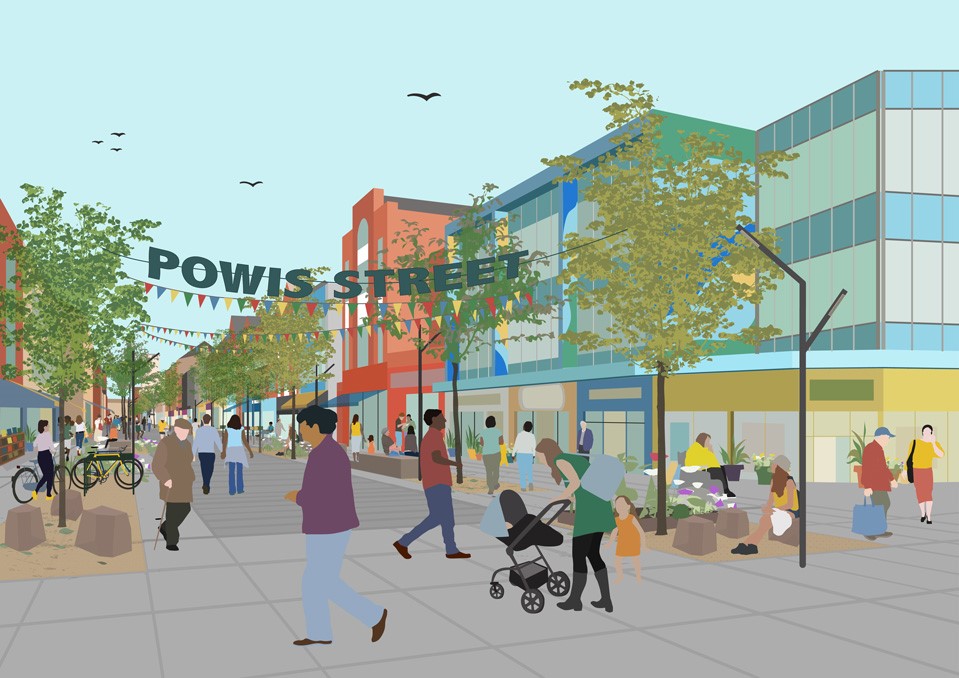 Published: Monday, 12th July 2021
The Royal Borough of Greenwich will be launching Woolwich Front Room – a creative community events space on Powis Street as part of regeneration of Woolwich town centre.
If you are a local group, organisation or individual looking for space in Woolwich to work or host an event, temporary art exhibition or pop-up then the Council would like to hear from you.
Located near the junction with Hare Street, the Woolwich Front Room is being funded by Historic England and matched by the Council, through the Government's High Streets Heritage Action Zone programme. The Council will use the £3.8million of investment to transform and restore empty and run-down buildings into creative spaces, offices, retail outlets and housing to regenerate Woolwich and restore its cultural heritage.
Cllr Denise Scott-McDonald, Deputy Leader and Cabinet Member for Regeneration and Good Growth, said:
"The purpose of our high streets has changed, with the decline of big chain stores we need to give people a reason to enjoy their town centres again. The Woolwich Front Room will be a catalyst for reinvigorating Powis Street. Filling what would be an otherwise empty shop unit with a revolving offer of different types of community pop-ups, events and exhibitions – creating a buzz and bringing people back to spend their time and money.
"Alongside the other £91.59million of Council funded projects happening in Woolwich: construction of a state-of-the-art leisure centre, restoration of the Tramshed Theatre and opening of Woolwich Works plus the £17million from the Government's Future High Street Fund the future of Woolwich looks bright!"
Funding from the Heritage Action Zone isn't just about buildings though it is also about people. A cultural programme focussed on working with residents, businesses and local cultural organisations to develop events designed to encourage local people to engage with local heritage is also being established. This will include original, positive and culturally inclusive events that foster local pride and promote Woolwich's diversity, its communities, local history and aspirations.
Woolwich Front Room is expected to open its doors by the end of this year.