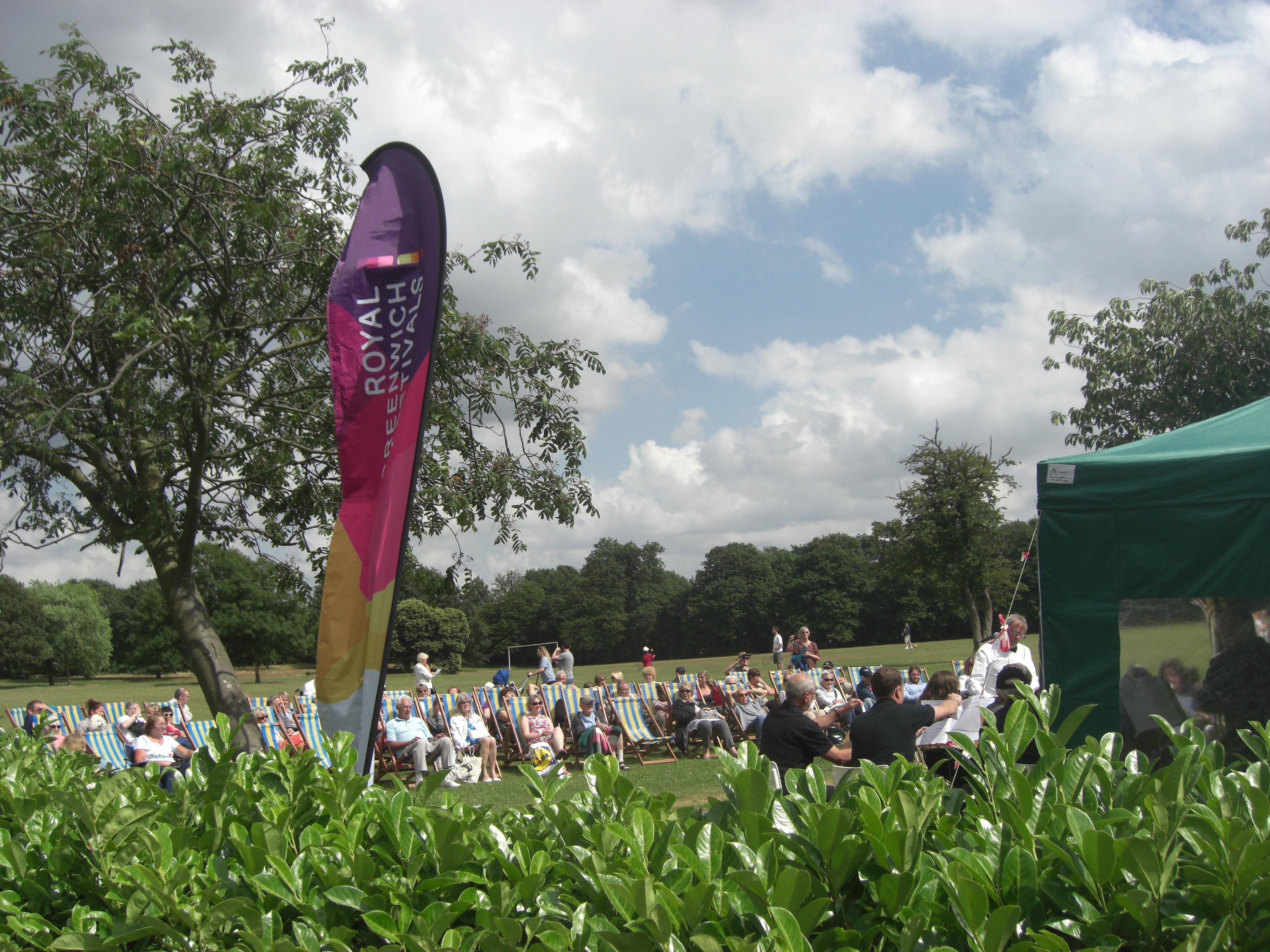 Published: Wednesday, 30th June 2021
Royal Greenwich Festivals, the annual summer programme of light, music and exciting, inspiring and thought-provoking performances, is back and set to delight audiences from July to September
With a hundred events lined up, the world is quite literally your oyster! From Brazilian and African music to theatre performances, walk through exhibits, events in parks to events by carers for carers, romantic dance duets and more.
Councillor Adel Khaireh, Cabinet Member for Culture, Communities and Equalities, said: "Prior to lockdown, tourism accounted for over £1.5 billion spend in our local economy in a year. Much of our tourism industry is supported by thousands of jobs, many of which are filled by local people. Many of whom are struggling now to find jobs, or to keep their business going. Our summer festivals programme brings hundreds of visitors to the borough and our high streets - let's help keep it local!"
"It's so amazing to finally be able to say festival season is here! This year's Royal Greenwich Festivals is back, and better than ever – your diary will be packed the whole summer long!"
Festival launch: 3 July
The first fantastic event for Royal Greenwich Festivals is on Friday 3 July with local theatre group Tramshed, who have fun, entertaining, outlandish and extraordinary events to suit all tastes and ages lined up for the summer.
FInd out more about what's going on and see the full list of events.
A taste of what's on
The Ideal Palace
A sensory immersive installation of wonder! Emergency Exit Arts will transport you around the world discovering hidden secrets, magical forests, exotic animals and flora and fauna bursting into life. This walk-through experience is a dynamic journey of sound, feel, colour and mood.
PARKfest
The borough's Friends of Parks groups, PARKSfest returns for another season of family fun in Royal Greenwich's parks. Spread out your blanket and discover more about what's going on in your local community, enjoy live music and entertainment and make the most of your local greenspace.
Foila Festival
A Brazilian festival full of puppetry, colour and costumes is set to pop up in high streets, parks and squares courtesy of TARU Arts. But don't just stand by watching the drums, dance and drama – you can make your own puppet and join in the fun!
Africa Cultural Heritage Festival
A vibrant exploration of African culture led by Black Female Entrepreneurs Greenwich. Join in with the creative workshops, craft and raffia weaving. Enjoy storytelling, history lectures on African art, artefacts, literature and poetry and a pop-up market to celebrate and preserve the heritage and culture of the growing African community in the borough.
Greenwich+Docklands International Festival
Back for another year, London's leading festival of free outdoor theatre and performing arts returns with more breathtaking experiences for everyone to enjoy. Opening with Dan Acher's We Are Watching: a striking image of a giant eye, comprising thousands of digital portraits, contributed by people from over 191 countries flown on a monumental flag, the festival will see performances and installations that excite every sense.
Forever Young Festival
The return of Carers Centre Greenwich's much-loved festival, filled with laughter, music and lasting friendships and memories.
And all our events will be operated in a COVID-secure environment and fully accessible.