Published: Wednesday, 9th June 2021
Royal Borough of Greenwich Cabinet Member for Housing, Councillor Anthony Okereke, yesterday visited tenants at a new zero-carbon council home development.
The eight family homes at Kyle Mews in Coldharbour are among the first to be completed as part of the council's Greenwich Builds programme, and have recently been shortlisted for the prestigious Constructing Excellence Awards in categories of both Sustainability and Best Overall Development.
Touring the development Cllr Okereke praised the sympathetic design and sustainability features like solar panels, heat pumps and green roofs, which both help the environment and reduce running costs for tenants.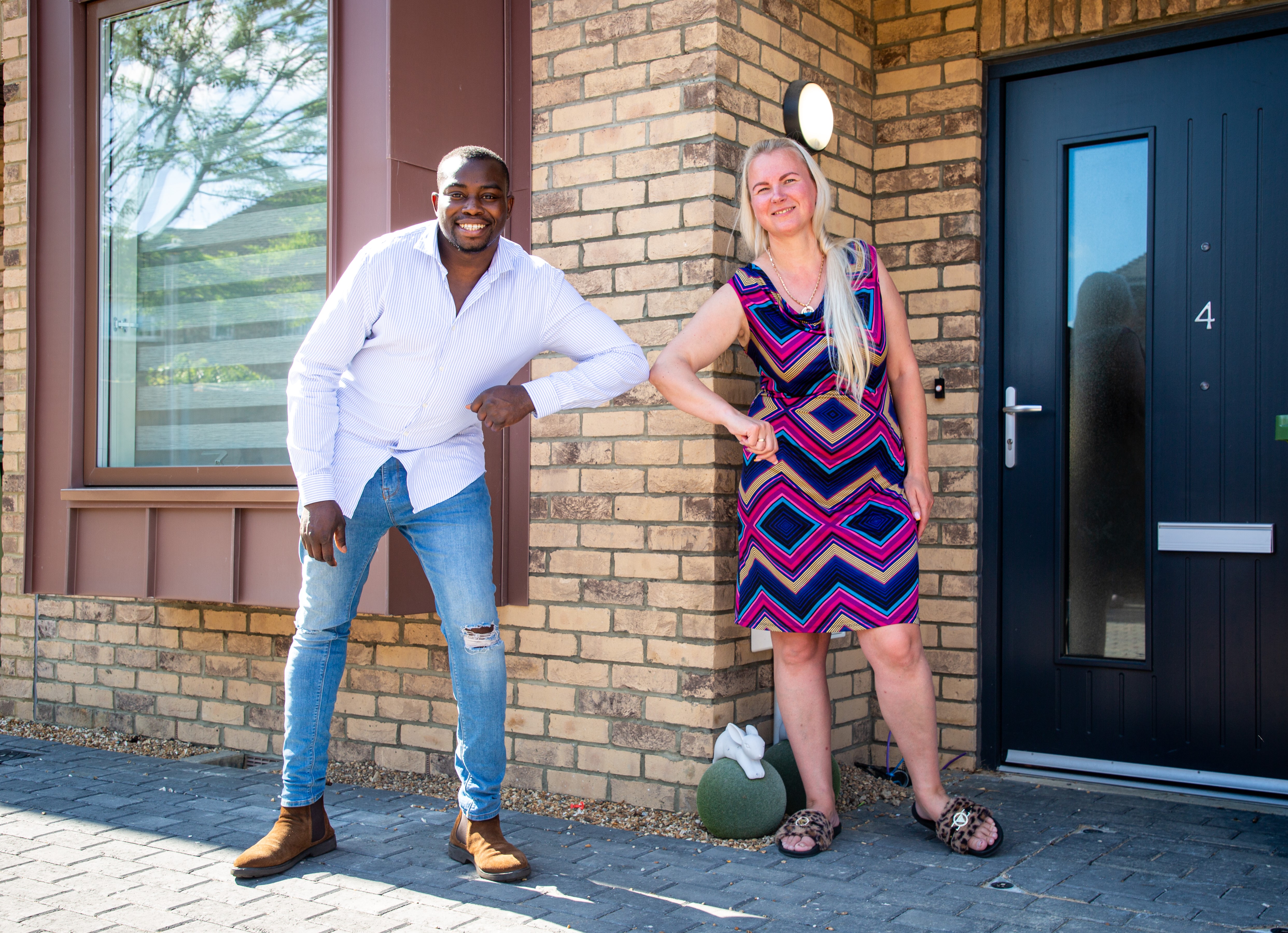 He was particularly impressed by the scheme's three-bedroom wheelchair-accessible home, which exceeds required space standards and has its own accessible parking space.
Cllr Okereke met tenants who've moved into three of the new homes, including Leni and Jurgita, and Doug, who explained how he and his son had downsized from a nearby four-bedroom property to a two-bedroom home. All the residents expressed their appreciation for the features included in the development, such as extra bathrooms and garden space.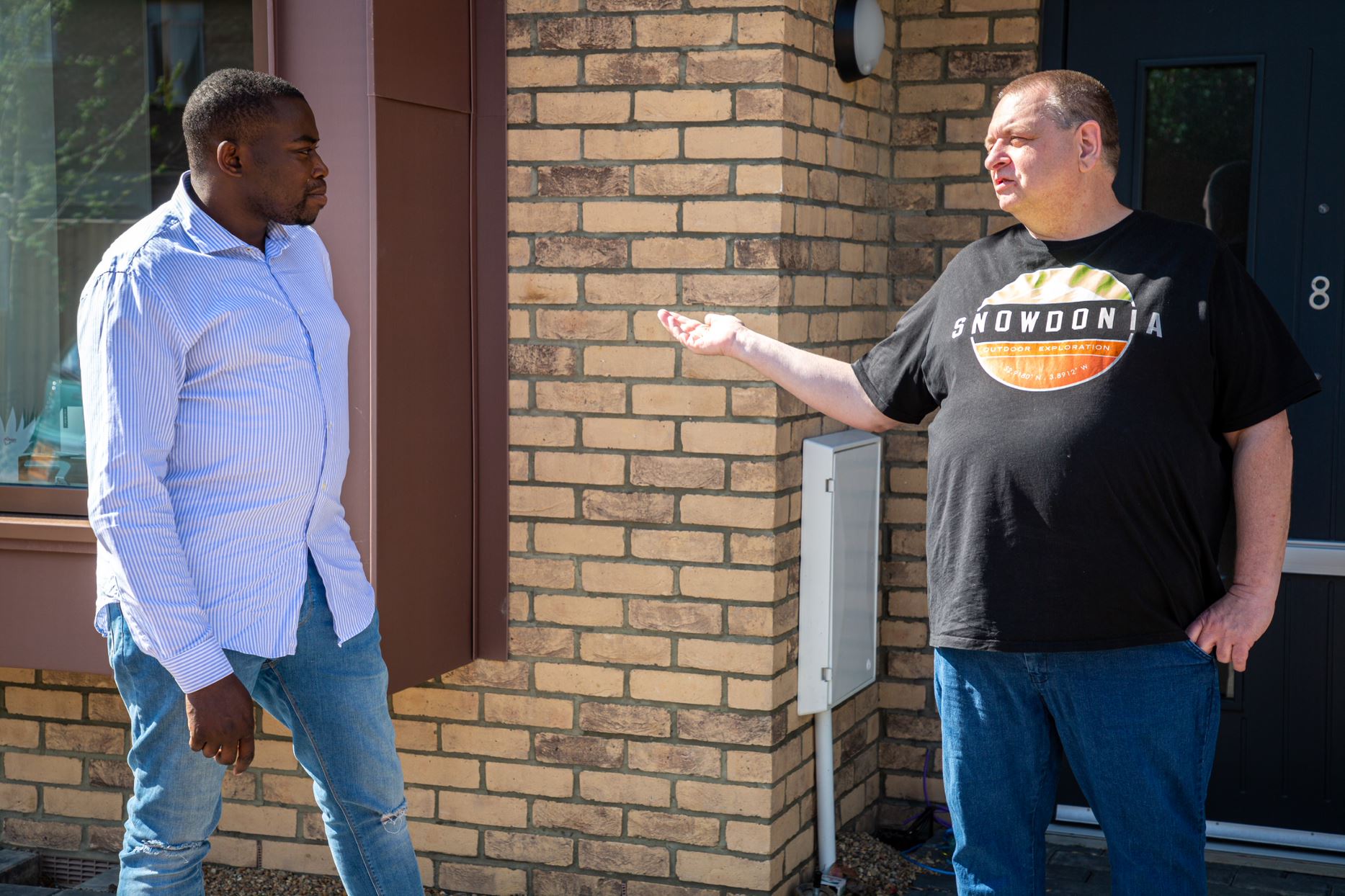 The homes at Kyle Mews are among over 300 now approved or under construction, with 750 council homes due for completion by 2024.
Cllr Okereke said:
"It's been great today to meet tenants like Leni, Jurgita and Doug, and heartwarming to see how all the hard work that's being put into Greenwich Builds is paying off in the form of these wonderful council homes for local people. We wish them all the best for the future and look forward to seeing tenants moving in to hundreds of other Greenwich Builds council homes soon".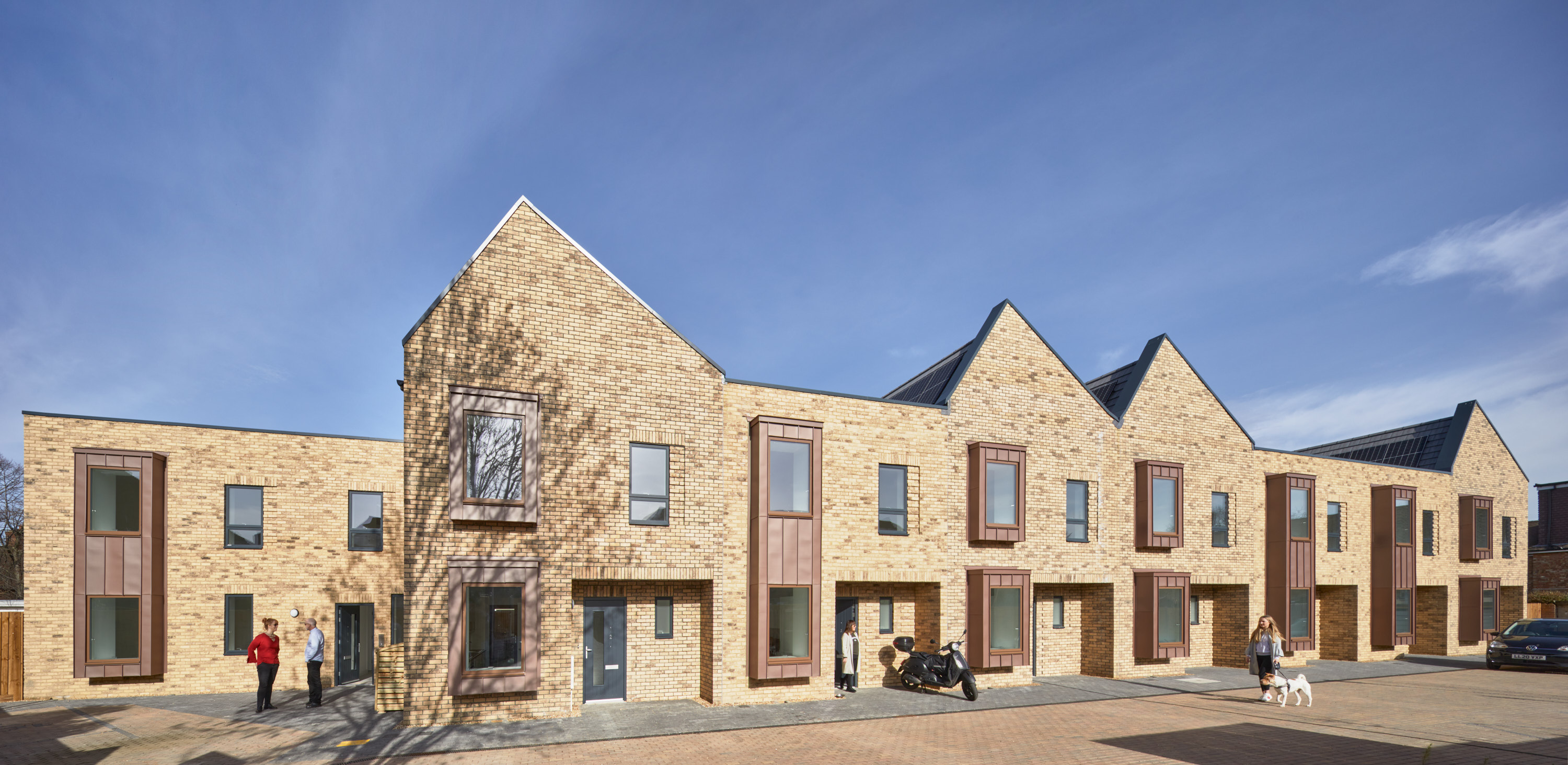 Leader of Royal Borough of Greenwich, Councillor Danny Thorpe, said:
"The exemplary homes at Kyle Mews represent the high standards of quality and sustainability we're achieving across the borough with our Greenwich Builds programme. Housing is a top priority for the council and we're so proud that we have over 300 truly affordable council homes either approved or under construction."