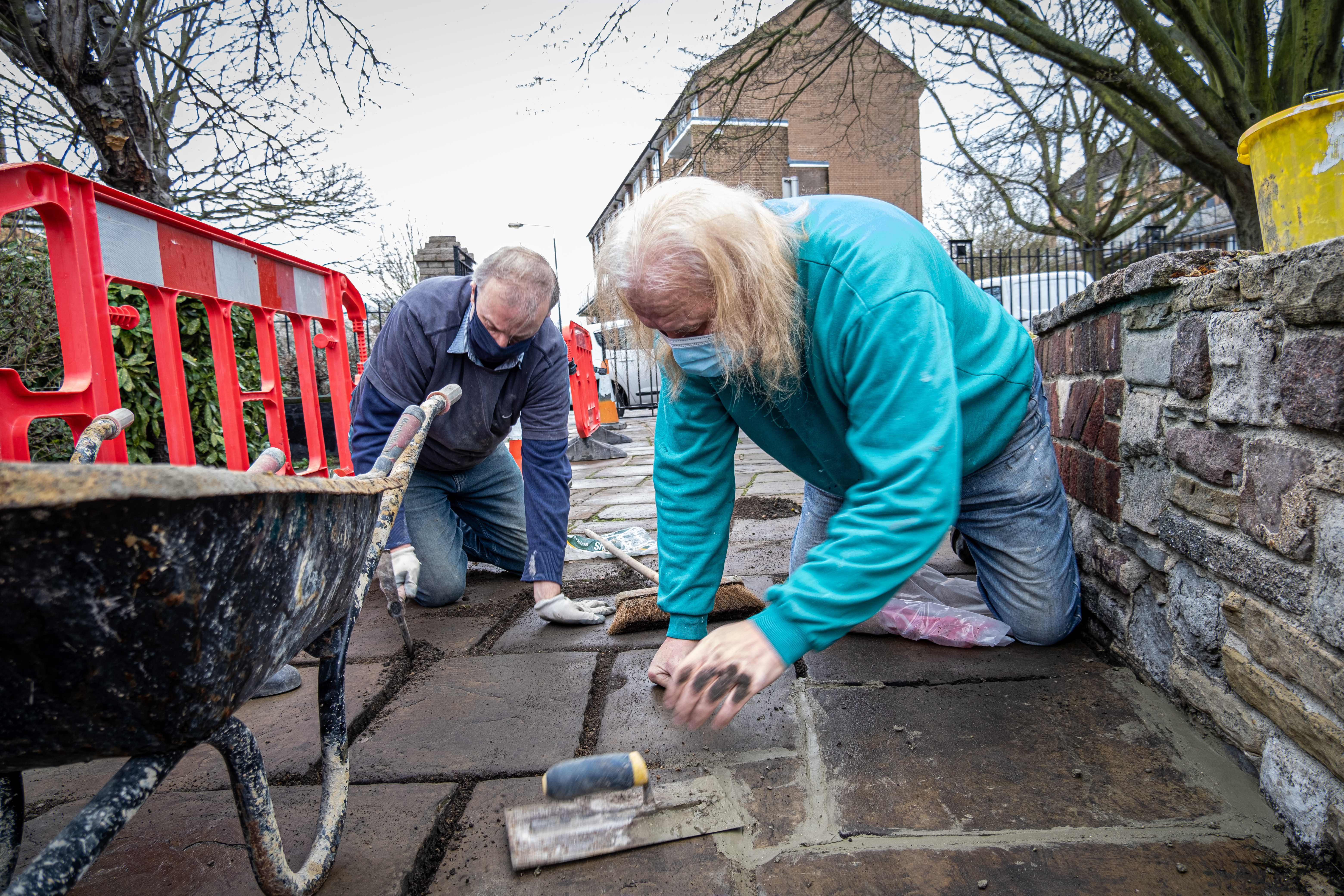 Published: Friday, 19th March 2021
Spring is in the air and with it will come a new lease of life for some of our parks!
Alongside the regular parks maintenance works, you will start to notice bigger renovations taking place. These improvements in 11 different parks, are being funded by a £1 million parks investment project. Back in the summer, we ran a consultation to ask you how you thought £1 million should be spent to improve the borough's green spaces. More than 2,600 people took part to share their views; we listened and, after some delays due to COVID-19, the works are due to begin on a number of the sites.
Work has already begun in Bostall Gardens, with the re-pointing of the York stone on the paths, and replacing and rebuilding some of the slabs, steps and walls. Other key sites which will be transformed are the pond at Rockliffe Gardens, which will be turned into a wildlife pond and the playground at Plumstead Gardens will be given a refresh and extended to create a picnic area.
Leader of the Council Cllr Danny Thorpe and Cabinet Member for Culture, Communities and Equalities Cllr Adel Khaireh, paid a visit to these three sites to see the areas due to be transformed.
Cllr Danny Thorpe said:
'The past year has shown just how vital our green spaces are. They've provided residents with a place to exercise, take stock, and when the guidelines allow - to meet with others. This is why I am so happy that our £1 million investment works are just around the corner. With spring on its way, more people will be paying their parks a visit and I am so excited for them to see the improvements that will be taking shape.'
Find out more about the investment works and the full list of parks and keep an eye out on our social channels for updates.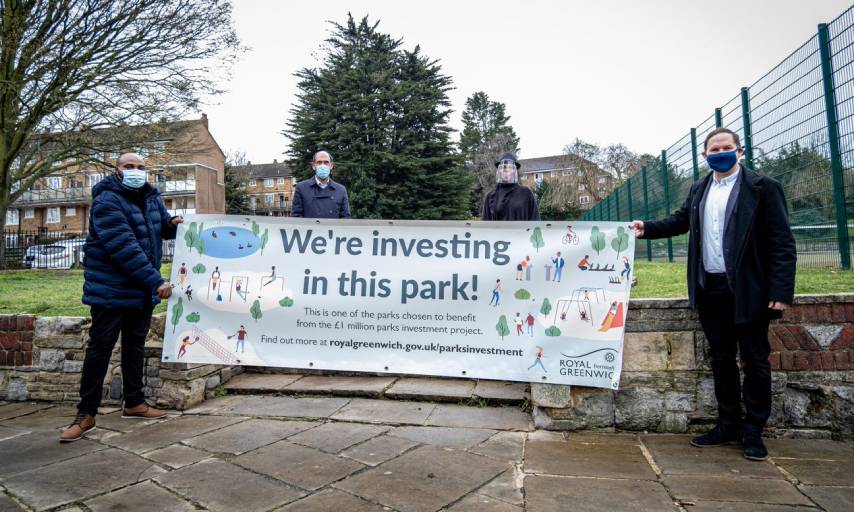 Leader of the council Cllr Danny Thorpe, Cabinet Member for Culture Communities and Equalities Cllr Adel Khaireh, Cllr Ann-Marie Cousins and Cllr Clive Mardner at Bostall Gardens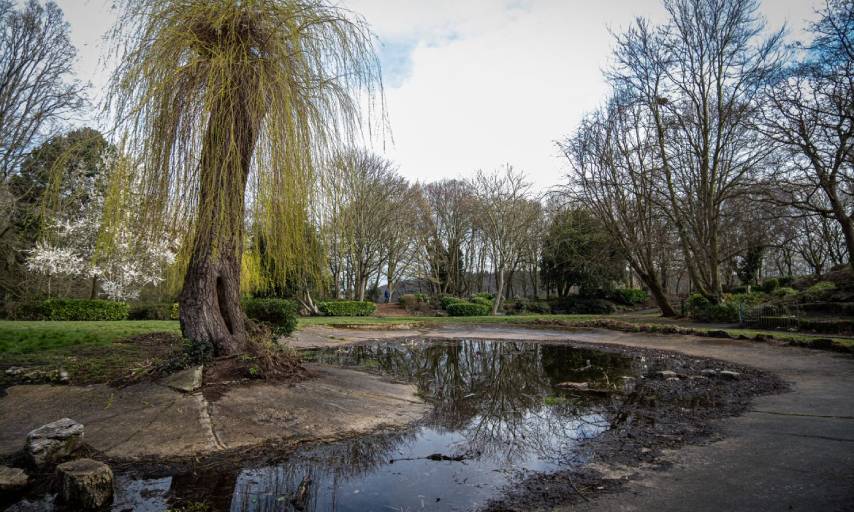 The pond that will be transformed into a wildlife pond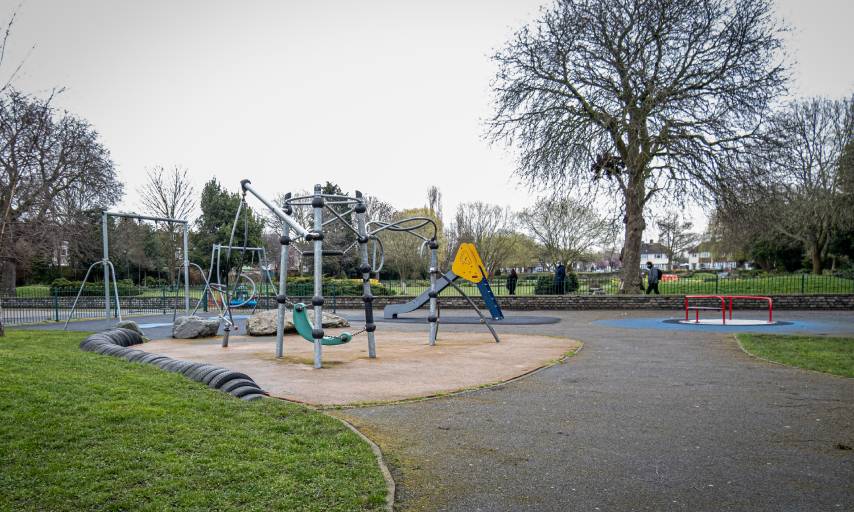 The playground at Plumstead Gardens which will be rennovated