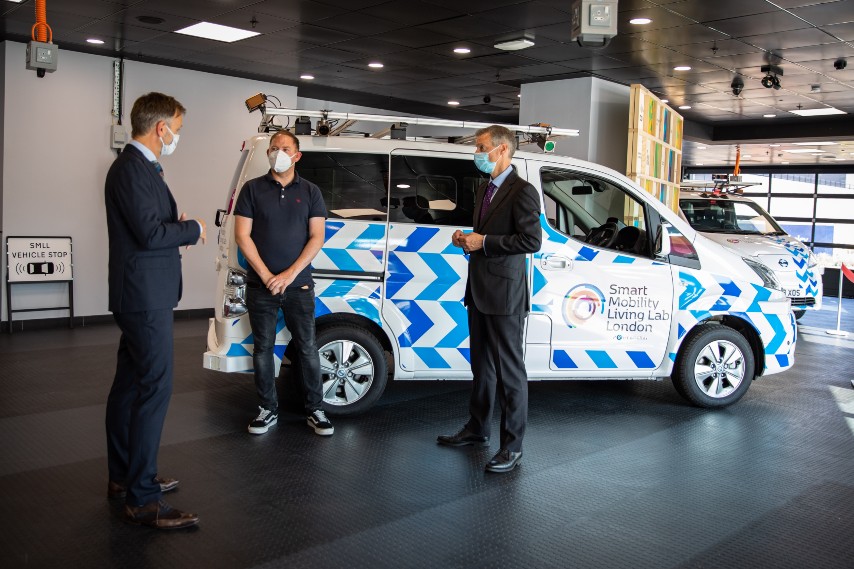 Published: Thursday, 1st October 2020
Passersby in Woolwich may have noticed a new purpose designed building – a national centre for the testing and development of new and innovative transport technologies such as automated vehicles.
The headquarters of Smart Mobility Living Lab London (SMLL) was officially opened by Cllr Danny Thorpe, the Leader of the Royal Borough of Greenwich, on 30 September 2020 and will provide expertise, infrastructure and facilities to support managed trials on roads in the Royal Borough of Greenwich, as well as Queen Elizabeth Olympic Park.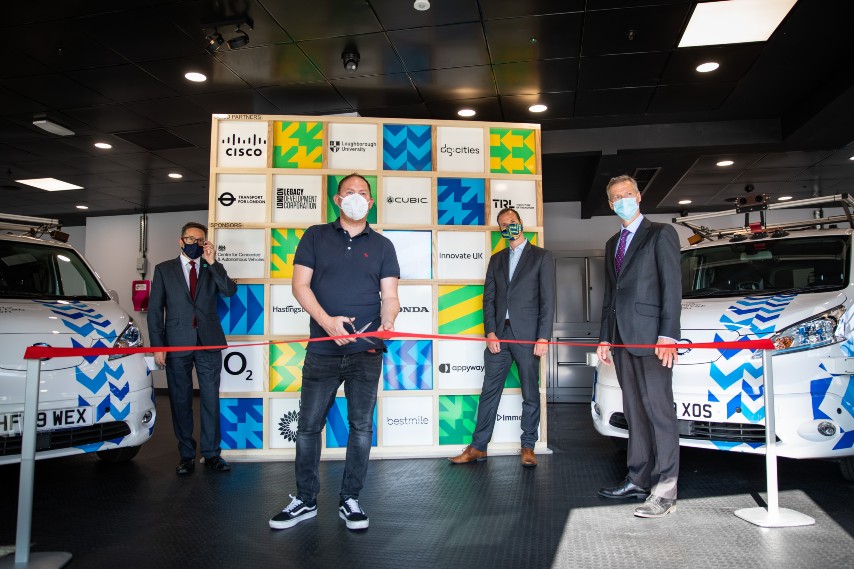 Testing vehicles, technology and systems on public roads under strict safety guidelines allows businesses to see how they behave in a real-life environment and observe how other road users such as pedestrians and other vehicles interact with them. Trials conducted at SMLL will contribute to the delivery of mobility solutions into everyday life that are safe, sustainable and affordable.
All vehicles using SMLL are monitored and directed by a team of experts. Prior to on-road trials commencing all vehicles are required to undergo rigorous testing to demonstrate they are safe.
The £20million funded project is a government and industry collaboration, led by the TRL (Transport Research Laboratory) alongside a consortium of partners including DG Cities, the Council's innovation company, and Cisco.
Cllr Denise Scott-McDonald, Deputy Leader of the Royal Borough of Greenwich and Cabinet Member for Economy and Skills said: "We are excited to welcome SMLL to Royal Greenwich. It further strengthens Royal Greenwich's position as a leader in city innovation, attracting new businesses, jobs & investment to the borough. SMLL will help us understand how we can use advances in technological to improve mobility, which in turn, can provide our residents and businesses with a wealth of opportunities."
Lucien Linders, General Manager at SMLL said: "We're looking forward to working in the vibrant communities of Royal Greenwich and connecting with interested residents and business owners. We wish to explore with the community what the future of mobility looks like while at the same time making it safer, more sustainable and affordable."
To find out more, visit smartmobility.london.