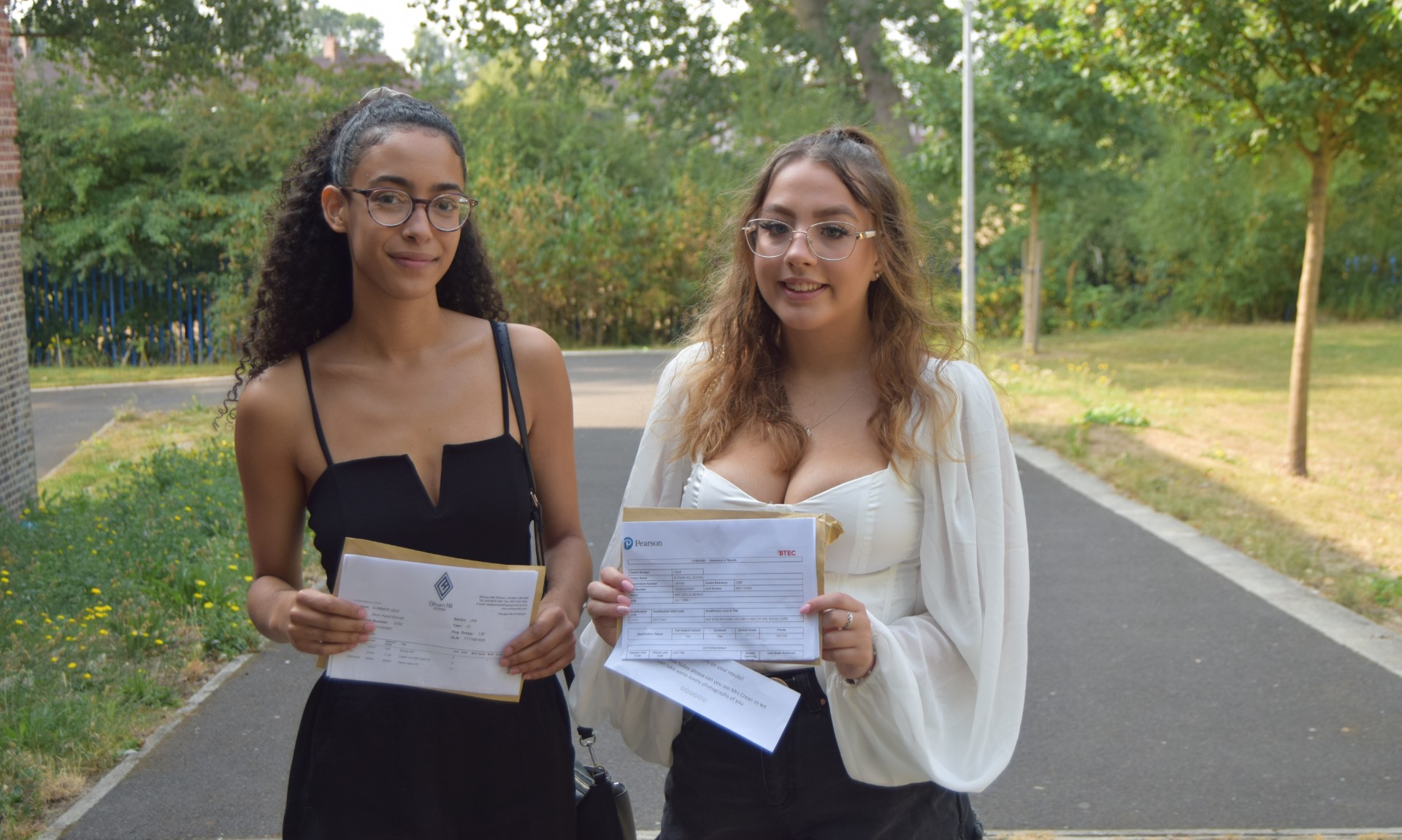 Published: Thursday, 13th August 2020
Students across Royal Greenwich have received their A-Level results without having the opportunity to sit their exams due to COVID-19.
On 13 August 2020, hundreds of students across Royal Greenwich went into their schools and colleges to receive their A-Level results during allocated slots, to ensure safe social distancing, on a results day that was a far cry from what they had expected it to be.
Cllr Matthew Morrow, Cabinet Member for the Royal Borough of Greenwich, said: "COVID-19 has presented a substantial challenge to these young people at a key stage in their lives, but they have shown themselves to be resilient and adaptable, and we are all so impressed with them for facing this pandemic so well. I'd also like to thank staff who continue to make a positive difference to their futures – especially in these extraordinary times.
"The impact of this change to A-Level result grading will be felt for many years to come and I want to urge young people to seek support from their schools and other organisations. Students' inability to sit their exams this year does not diminish their achievements. They have worked tirelessly over years to reach this point and now they are on the cusp of the next exciting chapter – whether it's a career, training or further education - and I wish them all the very best in everything that they do. I know they will continue to make Royal Greenwich proud."
Cllr Morrow recorded a message for young people receiving their results, which can be viewed here.
Any students who have questions about their results, or who would like guidance and advice about their next career or education steps, are encouraged to speak with their school directly.
Free and anonymous online mental health and emotional well-being support is available to all Royal Greenwich residents between 11 and 19 at kooth.com.