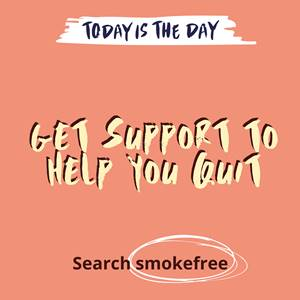 Published: Friday, 31st July 2020
"I was surprised how much easier it was to stop than I expected. The Stop Smoking Specialist was brilliant and very supportive, and we spoke once a week."
This is what Robert Harrison, a 69 year-old resident of Royal Greenwich said who has recently retired and been smoking since he was 12 years old.
Robert had never attempted to quit before but because of lockdown, and a cancelled holiday, he went from smoking 10/15 per day to 30/40 a day. Both he and his wife were very concerned at this increase. However, with support from a Stop Smoking Specialist providing behavioural advice and Stop Smoking medication, he set a quit date in May and successful followed treatment plan successfully until July. Robert is now smoke free for the first time in 57 years. He has discovered improvements in both his, his wife breathing and walking around the local park had become much easier, and he's saving £100 per week.
We all need to protect ourselves, our families and friends right now, but especially if you smoke.
Smoking damages the lungs and the immune system making it harder to fight off infections. It also increases your risk of heart disease, diabetes, COPD, stroke and cancer and that means if you do get COVID-19, symptoms could be more severe. In addition, the regular hand-to-mouth behaviour of smoking means that smokers are more susceptible to infection.
To find out more including telephone support, expert advice and medication to support a successful quit attempt, text 'Help' to 60060, call the Live Well Greenwich Line on 0800 470 4831 or visit the Live Well Greenwich stop smoking site.