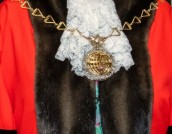 Published: Tuesday, 5th May 2020
You've made Easter bonnets and rainbows, and now we are challenging you to create your own mayoral chain in honour of Cllr Linda Bird being inaugurated as the new Mayor of Greenwich.
Gather toilet roll tubes, colouring pencils and tinfoil and enter The Mayor's Chain competition today.
All you need to do is be under the age of 15 and then send us your creations by uploading them on Twitter and tagging @Royal_Greenwich or email them to media.desk@royalgreenwich.gov.uk. If you win the competition, you will receive a certificate from the new Mayor, a £15 arts and crafts voucher and your chain will be featured in our Greenwich Info publication which gets delivered to thousands of homes across Royal Greenwich. The winner will be announced during the week of 18 May, which gives you plenty of time to show off your skills.
Cllr Linda Bird, the new Mayor said, "It's an honour to represent such a wonderful borough and I'm looking forward to serve as the Mayor of the Royal Borough of Greenwich. Since I can't have the standard inauguration ceremony, I want you to help me mark the occasion by making your very own mayor's chain. The one I'll be wearing represents the history of our borough, but I want you to make one that represents you and your identity. I have been staying at home like many of us, so I am looking forward to seeing your entries and choosing a winner".
Make sure your entries are in by 18 May and the winner will be announced in the following week.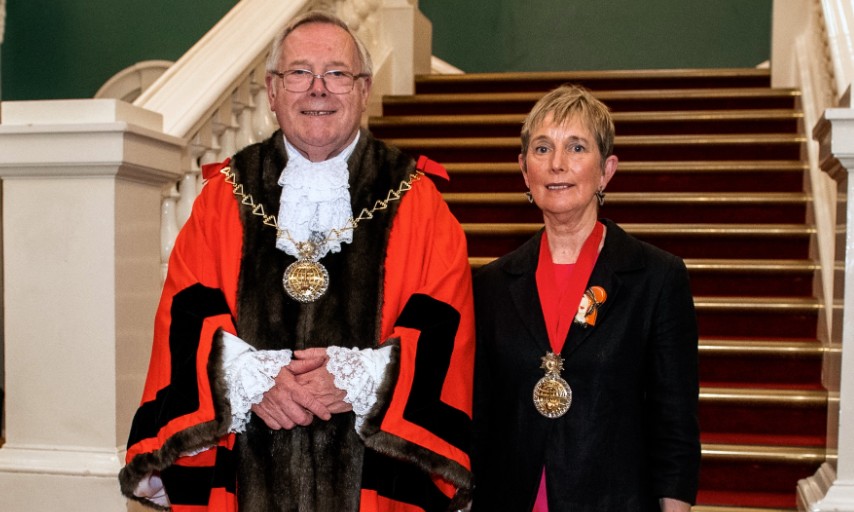 Outgoing Mayor Cllr Mick Hayes with incoming Mayor Cllr Bird at Mayor Cllr Mick Hayes' inauguration in 2019