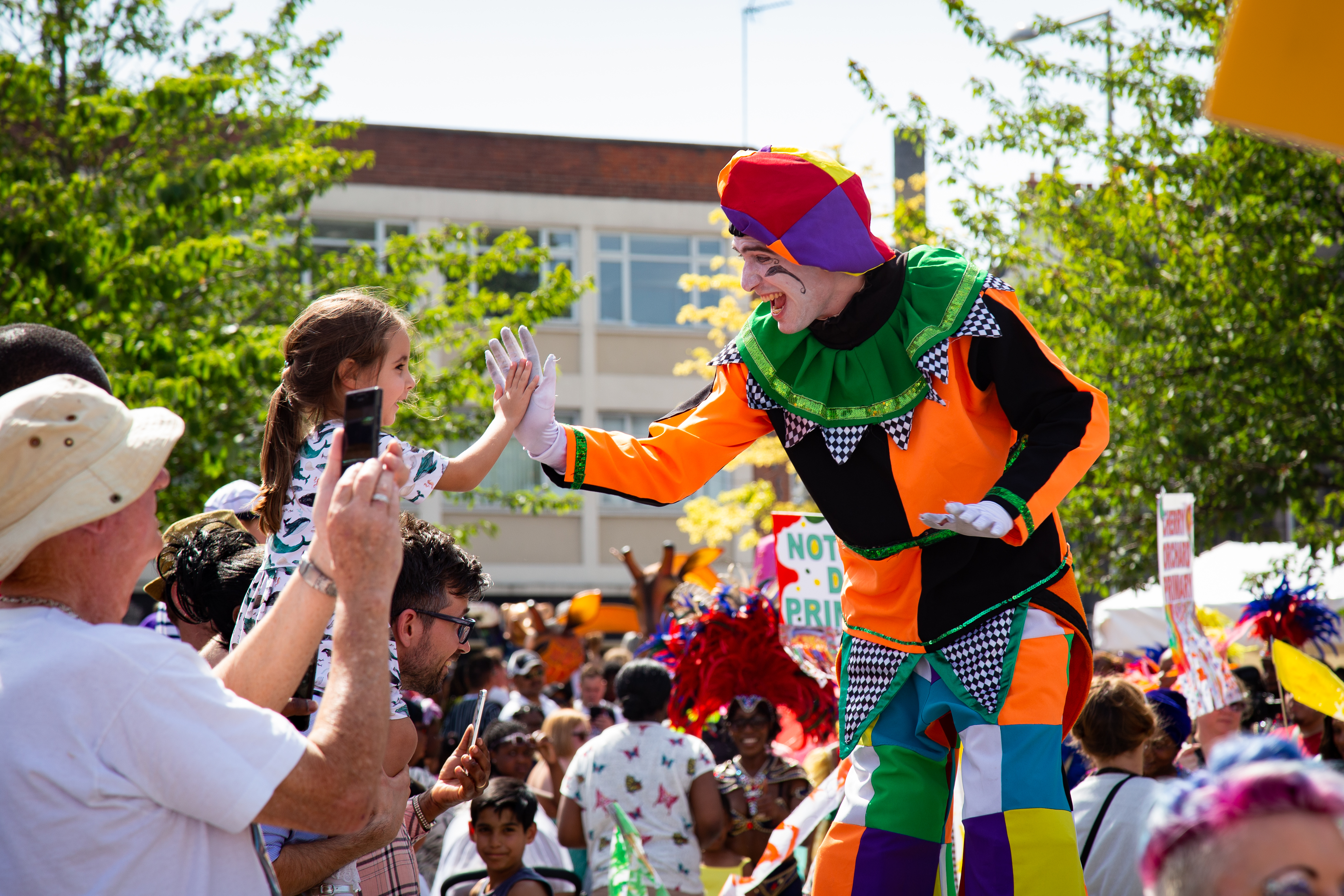 Published: Friday, 30th August 2019
We're bidding to become the London Borough of Culture in 2021 – a fantastic opportunity to celebrate our borough and everyone who lives and works in it.
The Mayor of London's scheme will provide the successful borough with funding to host a year-long celebration and we need your help to win the crown.
Share your ideas
We want to know what you'd like to see and do across the 12 months of the year of culture.
Are you dedicated to dance, fanatical about film, hungry for history? Or do you want to share something about your own heritage or culture?
Maybe you've got a taste for the world-wide menu that's served in the borough and would like to celebrate with a community feast! Or you want to get people shopping at local markets so they can all enjoy the bargains.
It doesn't matter how big, small, finely tuned or loosely formed your ideas are, we'd like to hear them.
Share your ideas online, or pick up a consultation card in our libraries and community centres and help us shape a year of culture. Consultation cards can be handed in to library and community centre staff, or you can send to:
Culture team
The Woolwich Centre
35 Wellington Street
Woolwich
SE18 6HQ