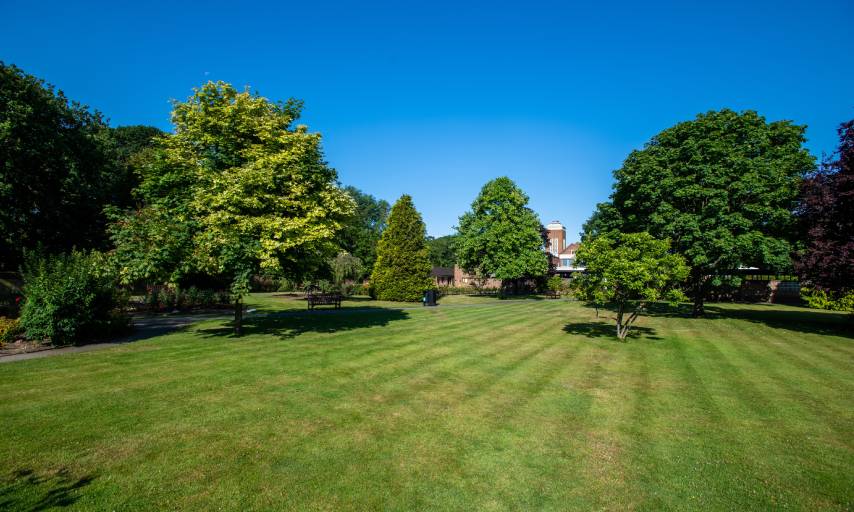 Published: Friday, 26th July 2019
Thirteen of our parks and open spaces have been recognised as some of the best in the world!
We know how important it is for our residents to have somewhere green and spacious to enjoy, so we work hard to keep our parks healthy, happy and accessible.
This is why we are proud to announce that we have been awarded Green Flag awards for 13 of our parks and green spaces across the borough. The Green Flag is an international award – now in its third decade – and is a sign to the public that the space has the highest possible environmental standards, is beautifully maintained and has excellent visitor facilities.
We were awarded 12 in 2018 which we've maintained and have been awarded an additional one this year for the garden at Eltham Crematorium.
Cllr Miranda Williams, Cabinet Member for Culture, Leisure and Voluntary Sector, Cllr David Gardner, Deputy Leader and Cabinet Member for Public Realm and Cllr Alex Sawyer, Bexley Council's Cabinet Member for Communities (who is on the joint committee), visited Eltham Crematorium gardens.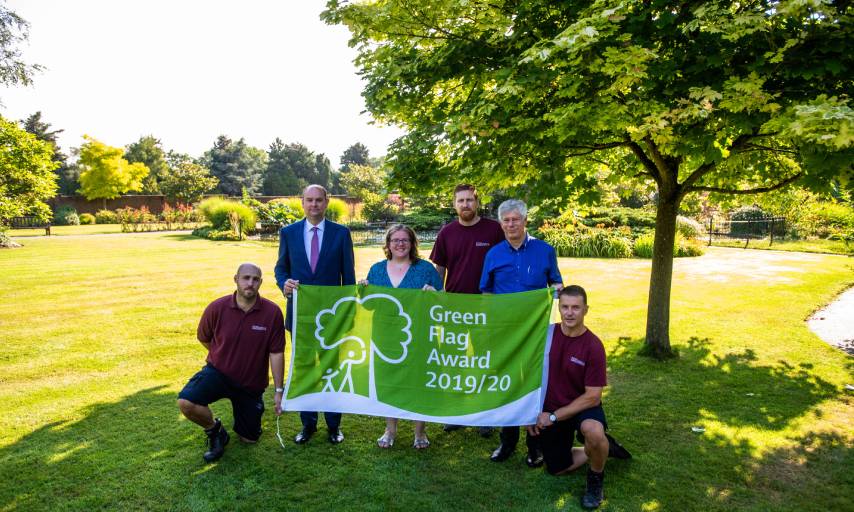 Bexley Council's Cllr Alex Sawyer, Cllr Miranda Williams, Cllr David Gardner and the grounds staff of Eltham Crematorium proudly holding the Green Flag
Cllr Miranda Williams said:
"We are absolutely delighted to have been awarded these Green Flags. So much hard work goes into maintaining our green spaces and to have this recognised is fantastic. The fact that the additional flag this year was awarded to Eltham Crematorium garden also feels quite significant. The garden here is a beautiful and important space for all who use it and the staff here work tirelessly to ensure it remains meaningful. This award shows that they have done just that."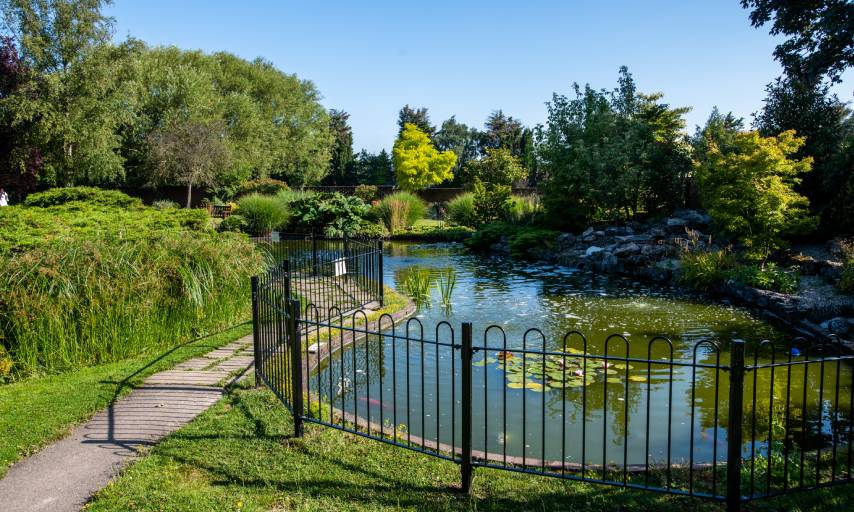 The garden's pond with new railings.
If you would like to get involved in looking after your local park then there are many 'Friends' groups you can join, or you could set up your own. Take a look here.