Published: Wednesday, 9th January 2019
Nominations are now closed for our Civic Awards.
Nominations are now open for our Civic Awards recognising those making a difference to others.
You might be thinking of a friend who goes the extra mile, a neighbour who always helps others, someone who has shown exceptional bravery, an organisation providing much-needed support or a family member who volunteers in their spare time. The list is endless.
Worthy winners
Last year 40 exceptional people collected awards including: 90-year-old Evelyn Green MBE who has run the Sunshine Club for the Disabled in New Eltham for the past 50 years; Esther Adebiyi and Simi Awotunbo for youth volunteer work in public health; Sarah Harper who has revitalised Plumstead Make Merry; local police officers who put their own safety aside to protect the public; and Chris Mansfield for his tireless voluntary work with the homeless and community groups.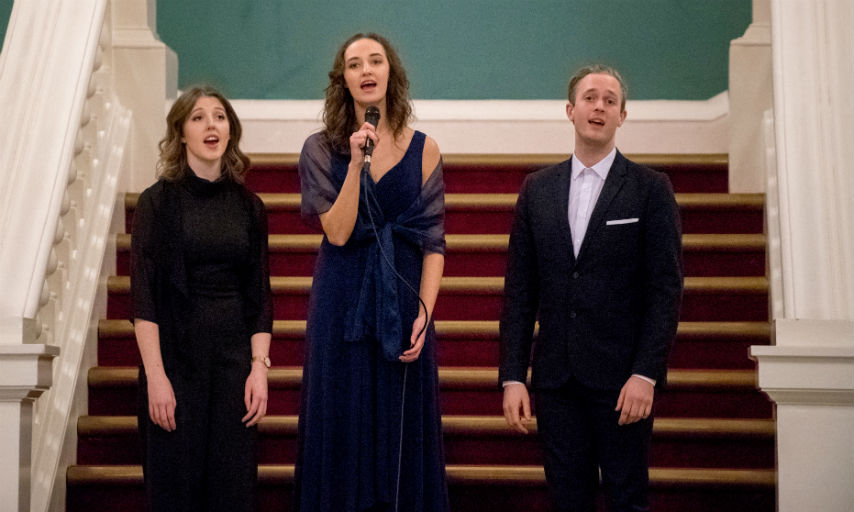 Millennium Performing Arts College came out winners in the arts and entertainment awards category
You are now being invited to name and fame your local hero for 2019 - individuals or organisations who you feel have made an outstanding contribution to the community.
New teaching award
This year a new award - Teacher/Teaching Assistant of the Year Award - joins the other seven award categories: Young Persons Outstanding Achievement; Volunteer; Community; Sporting Achievement; Arts and Entertainment; Act of Courage; Lifetime Achievement.
Winners will receive their honours at a special ceremony at Woolwich Town Hall on Friday 22 March.
Cllr Danny Thorpe, Leader of the Royal Borough, said: "The Civic Awards are a fantastic way of recognising people and organisations who make a real difference to the community.
Local Heroes
"Their hard work and dedication have such an impact and make the borough such a fantastic place to live and work that it is.
"They are local heroes, so make sure that you nominate them for an award so they get the recognition they deserve."
Nominate someone special for a Civic Award by Wednesday 13 February 2019. You can also send your nomination of 200 words by post to: Mayor's Office, Room 26c, Town Hall, Wellington Street, London SE18 6PW. Please read the conditions of nomination (online) first.