Published: Wednesday, 5th December 2018
Counterfeit items totalling £200,000 in value were seized yesterday morning (4 December) in a joint operation between the Royal Borough of Greenwich's Trading Standards team and the Met Police.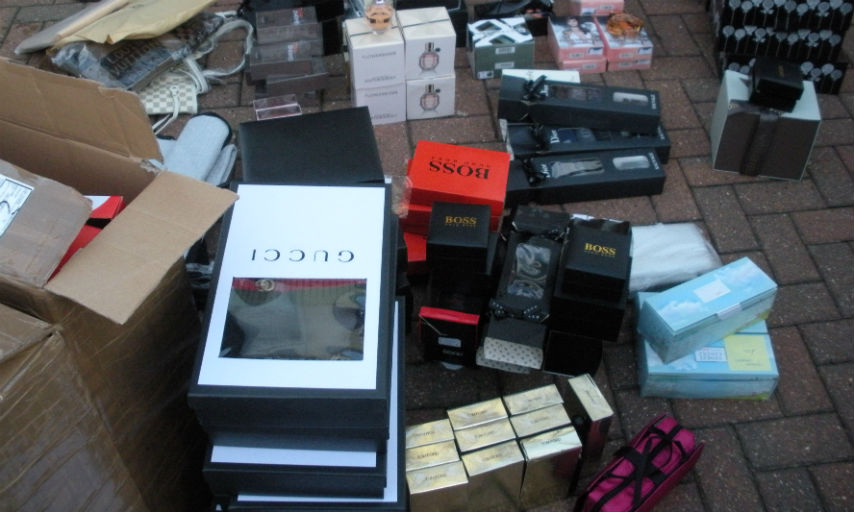 Fake goods seized during the raid in Eltham on 4 December
Following information received, officers including brand verification representatives swooped on a house in Eltham.
Goods mimicking brands like Nike, Mulberry and Ralph Lauren were discovered, as well as a sizeable quantity of cash.
Cllr Jackie Smith, Cabinet Member for Community Safety and Integrated Enforcement, said: "The sale of counterfeit and potentially unsafe goods is not only illegal but also deprives local shops of income, and we won't hesitate to take enforcement action against those who break the law."
Anyone concerned about something they have purchased should contact our Trading Standards team.