Published: Thursday, 27th September 2018
A joint cleaning operation by Royal Borough of Greenwich and London Borough of Bexley took place to improve the appearance of the area for the local community.
The two councils worked together on 26 September, pooling resources to undertake a deep clean of the area. Officers from both cleaning teams were also on hand to advise local businesses on how best to maintain standards of cleanliness.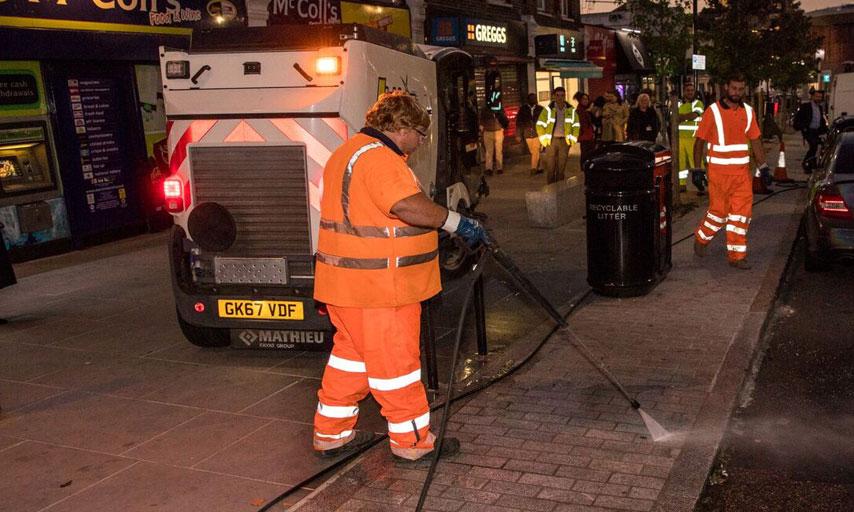 Wilton Road being deep cleaned
The clean-up follows a previous Wilton Road Improvement Programme which involved both councils joining forces to support 13 independent businesses to make shop front improvements and modernise their marketing methods.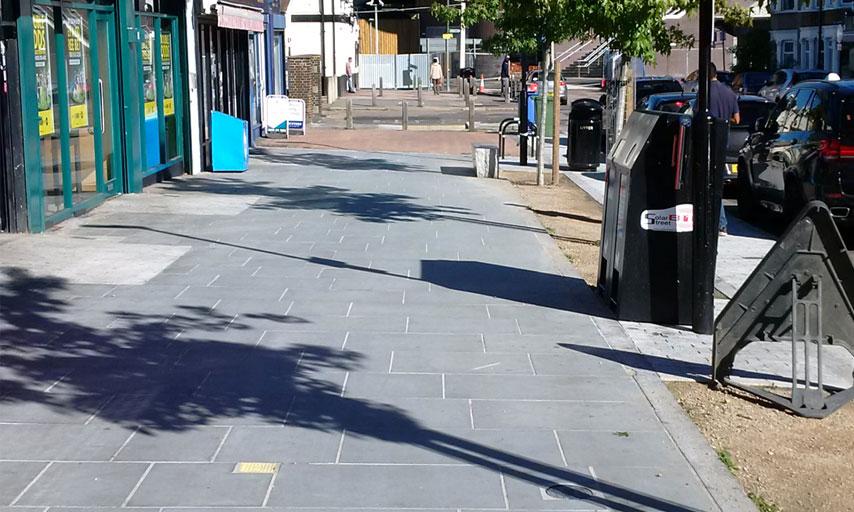 Wilton Road after the deep clean
Cllr Denise Scott-McDonald, Cabinet Member for Air Quality, Public Realm and Transport
"Wilton Road has a strong and diverse retail offer and this will be more obvious to all following the street cleaning. It is vital that our local small businesses look welcoming and appealing to residents and commuters. We are working with our neighbours at Bexley to achieve the shared goal of having a clean, litter free environment".
Cllr David Leaf, Bexley's Cabinet Member for Resources
"Crossrail may have been delayed, but our work to ensure that the local community is best placed to take advantage of the opportunities that it will bring continues. We have almost completed the public realm improvements at Abbey Wood Station and we will do everything we can to support residents and businesses during this period of transition. I am pleased that we are working together with Greenwich Council to support the local community in Abbey Wood Village to make the area clean and attractive. If we all work together we can really benefit Bexley's neighbourhoods.".
Abbey Wood Village
The area around Wilton Road High Street is known locally as 'Abbey Wood Village'. Future plans for the village include using this name more widely on signage, as well as a range of further street and public space improvements. You can find out more information on the Your Abbey Wood website.