Published: Thursday, 23rd August 2018
To celebrate Car Free Day on Saturday 22 September 2018, the beautiful, historic Greenwich town centre will be opened up for a day of fun for all ages.
From 12pm until 6pm local businesses will open up into the street, serving up tasty street food and teaching the public how to master their crafts. They will be joining street performers and childrens' activities, as well as a host of live music.
Greenwich Town Centre will also be home to a beach area, complete with deckchairs to relax in. There will be a sports and wellbeing area for those who want to get active, as well as a chance for people to trial the latest electric bikes and have their own bike checked over in the cycle area.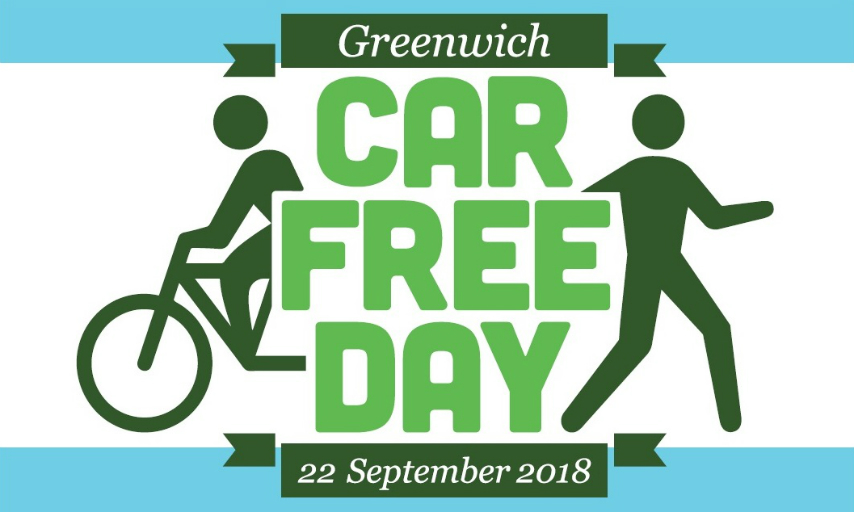 Reduce pollution and make the streets safer
The Royal Borough of Greenwich wants to reduce motor vehicle traffic through Greenwich town centre to reduce air pollution and make the streets safer for walking and cycling.
As part of Car Free Day, the council will monitor traffic and air quality to see what impact it has on the surrounding streets. Council staff will also be speaking to people to find out what they think and help us shape our future plans.
Cllr Denise Scott-McDonald, Cabinet Member for Air Quality, Public Realm and Transport at the Royal Borough of Greenwich, said: "I am delighted that The Royal Borough of Greenwich is taking part in Car Free Day. It is a fantastic scheme that allows residents and visitors to enjoy their local area, free from the presence of cars and pollution.
"It is the Council's duty to reduce the amount of pollution in the borough. Feedback we receive from Car Free Day will help us develop a greener future for Greenwich town centre."
Cllr Danny Thorpe, Leader of the Royal Borough of Greenwich, said: "Our long term vision is to remove traffic from Greenwich town centre permanently, making it cleaner and safer to walk and cycle. Reclaiming roads from cars means healthy streets with space to walk, play, sit and relax.
"I encourage everyone to come along and take part in the festivities to support local businesses and help us shape our plans."
Ambitious plans helped by Mayor of London funding
Royal Greenwich's ambitious plans to transform Greenwich town centre moved a step closer after winning funding from the Mayor of London's Liveable Neighbourhoods initiative. Royal Greenwich is one of only seven boroughs to be chosen in the initial round of bids for funding under the Transport for London programme.
The Liveable Neighbourhoods initiative is the first scheme set up to deliver the Mayor's Healthy Streets London plan, aimed at improving air quality and reducing congestion, encouraging residents and visitors to walk, cycle and use public transport.
Parking and traffic changes on the day
King William Walk and College Approach will be closed to motor vehicles from 6am until 11.30pm.
Nelson Road and Creek Road will become two way and marshals will be on site to guide and direct traffic.
Parking will be suspended on the affected roads - we are writing to local residents and businesses with more information.