Bin collections and street cleaning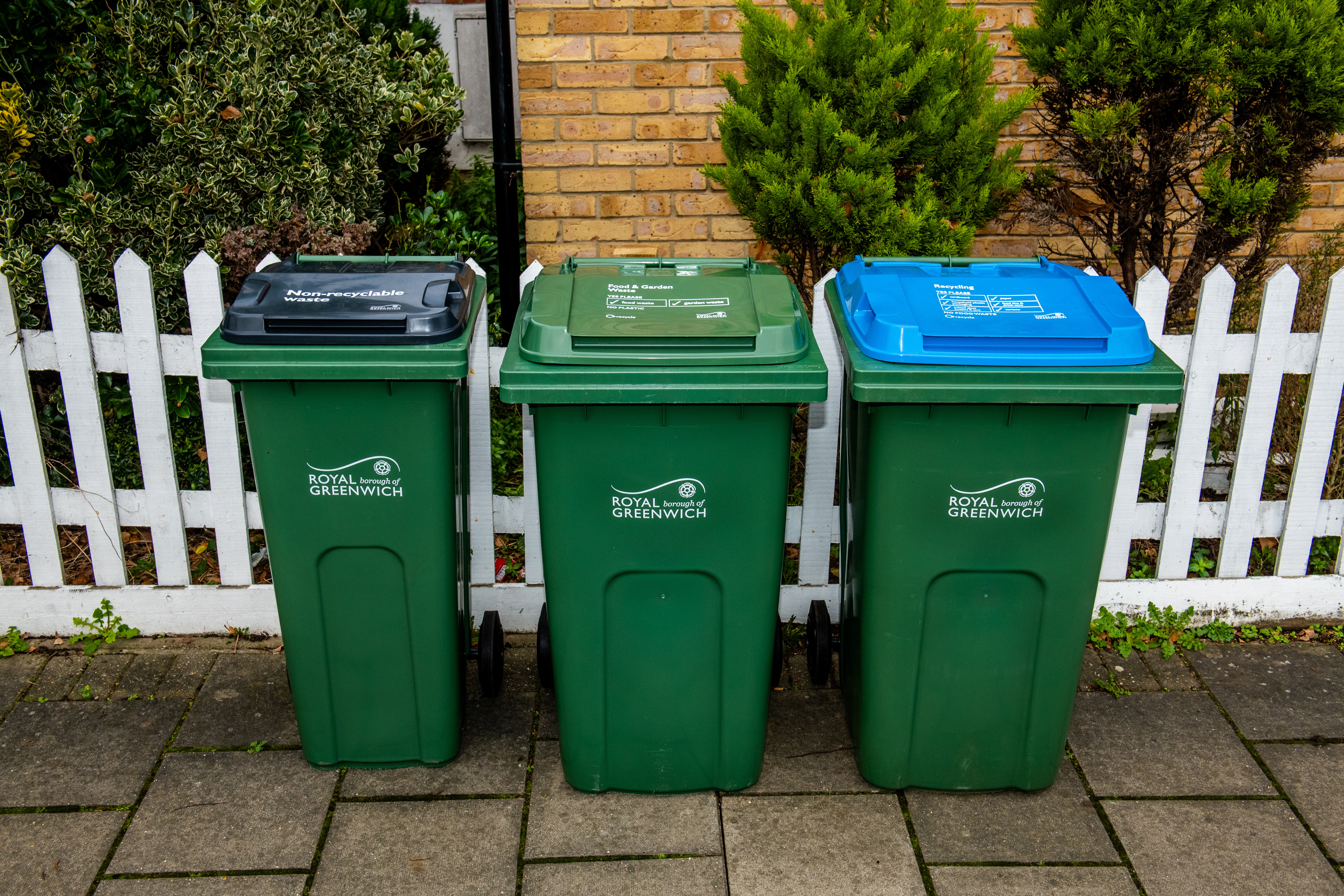 We continue to work hard to empty all your bins each week. There may be occasions when we're not able to empty one of your bins on your normal day. When this happens, we aim to catch up and will work additional hours including weekends where we can.
Please help us by minimising the volume of waste you produce and consider using our Re-use and Recycle Centre.
Re-use and Recycling Centre at Nathan Way
The Re-use and Recycling Centre will remain open. We encourage you to use this facility if you have large volumes of rubbish or large items to dispose of. The site is free to use if you are a resident in the borough. Using the site will help to take the pressure off of our waste service. Please read our site rules and opening times before you travel.
Read the site rules and check the opening times before your visit.
Bulky waste
Our bulky waste collection service will be shut from 24 December until 10 January 2022 as all available staff will be working on waste collections.
You can now book a bulky appointment online here: Arrange a collection | Arrange a bulky waste collection | Royal Borough of Greenwich (royalgreenwich.gov.uk)
Street cleaning
Please help keep our streets clean by using the bins provided and taking rubbish home with you if you cannot locate a bin.
If you own a dog, you must ensure you clean up after them
How can you help?
We would really appreciate your help and support at this challenging time and ask that you minimise how much waste you put out for collection, if you are able to.
Here are some things you can do to help:
put your bins at the edge of your property before collection
re-use and recycle as much as possible and make sure that your recycling is clean and dry
avoid leaving extra bags around your bins where possible
bring your bins back to your property once they've been emptied.
If you see any fly-tips (or fly-tippers) please report them here: FixMyStreet (royalgreenwich.gov.uk) Fly-tips are real eyesores and they're illegal! Help keep your neighbourhood clean and report them.
Recycling sacks
Only residents that do not have space for a recycling bin are entitled to order free clear sacks. Order your recycling sack.
If you have a blue top bin or access to a blue top communal bin, you do not need to use recycling sacks. We prefer the waste to be put in loose and clean as it's much easier for us to sort and reduces the need to use a single use plastic sack.