Shortlisted businesses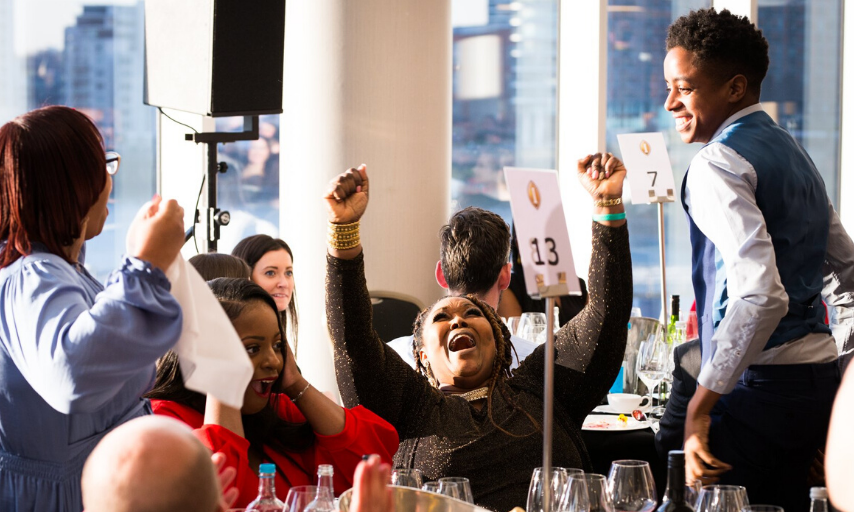 After long and careful consideration, judges Cllr Denise Hyland, Emile Vidal Carr, Claire Pritchard, Grace Olugbodi, and Kaan Azmi have chosen the exceptional finalists. There was an incredibly high response to this year's awards with many brilliant entries. Thank you to everyone who has entered and congratulations to everyone who has been shortlisted.
The Best of Royal Greenwich Business Awards 2020 shortlist
Micro to Small Business Award
Sponsored by Handelsbanken
Boppin' Bunnies Ltd.
Cleaning Express
Eltham Escape Rooms
Help Save Lives
James Kay Architects Ltd.
Nail Land London
Made in Greenwich Award
Sponsored by University of Greenwich
Black Female Entrepreneur Greenwich
Greenwich Docklands Festivals
Mo-Sys Engineering
Rival Colour Ltd.
Sally McKay
Sip Drinks UK Ltd.
Professional Services Award
Sponsored by Hindwoods Chartered Surveyors
BPTW
Child Safe VPN Ltd.
Grant Saw Solicitors LLP
Greenwich Wellness Rooms
The Social Matrix Ltd.
Warren King Photography
Health and Wellbeing
Sponsored by Greenwich Leisure Limited
Champions 4 Change
Greenwich Chiropractic and Physiotherapy
Health and Aesthetic Clinic
Homestart Greenwich
Train for Gains Academy
Village Pharmacy
Workforce Development Award
Sponsored by London South East Colleges
All Things Saucy
Baily Garner LLP
Bluebird Care Greenwich
LP Networks Ltd.
Offset Collective
Sunshine Training and Care Services
Tourism and Culture
Sponsored by London City Airport
Greenwich Dance
Greenwich Media Ltd. (Maritime Radio)
Hall Conservation Ltd.
Royal Museums Greenwich
The O2
Tramshed (formerly known as Greenwich and Lewisham Young People's Theatre)
Social Enterprise
Sponsored by Greenwich Enterprise Board
Afyah Organisation
Feel Good Co-operative
METRO Charity
Plumstead Make Merry
Shrewsbury House Community Association
Volunteer Centre Greenwich
Greener Greenwich Award
Sponsored by IKEA
Commission it Ltd.
Coral Turner Couture
Creative Nature HQ
Inside Out Contracts
The Curious Comb
World of Worn
High Street Retailer of the Year
Sponsored by British Land
Davy's Wine Shop
Hair Loss Control Centre London
Jen Rowland
Ottie and the Bea
The Elementary Beauty Company
Village Green Grocers
Food and Hospitality Business of the Year
Sponsored by Drury Tea & Coffee Co
Ambala & Karahi Ltd.
Con Gusto Restaurant
Copper & Ink
First Choice Caribbean Hut Lunches
InterContinental London - The O2
Royal Arsenal Farmers Market
Public vote
The public votes for High Street Retailer of the Year and Food and Hospitality Business of the Year have now closed.
The winners will be announced at a sparkling ceremony on 6 March at the InterContinental London – The O2.