Royal Greenwich Festivals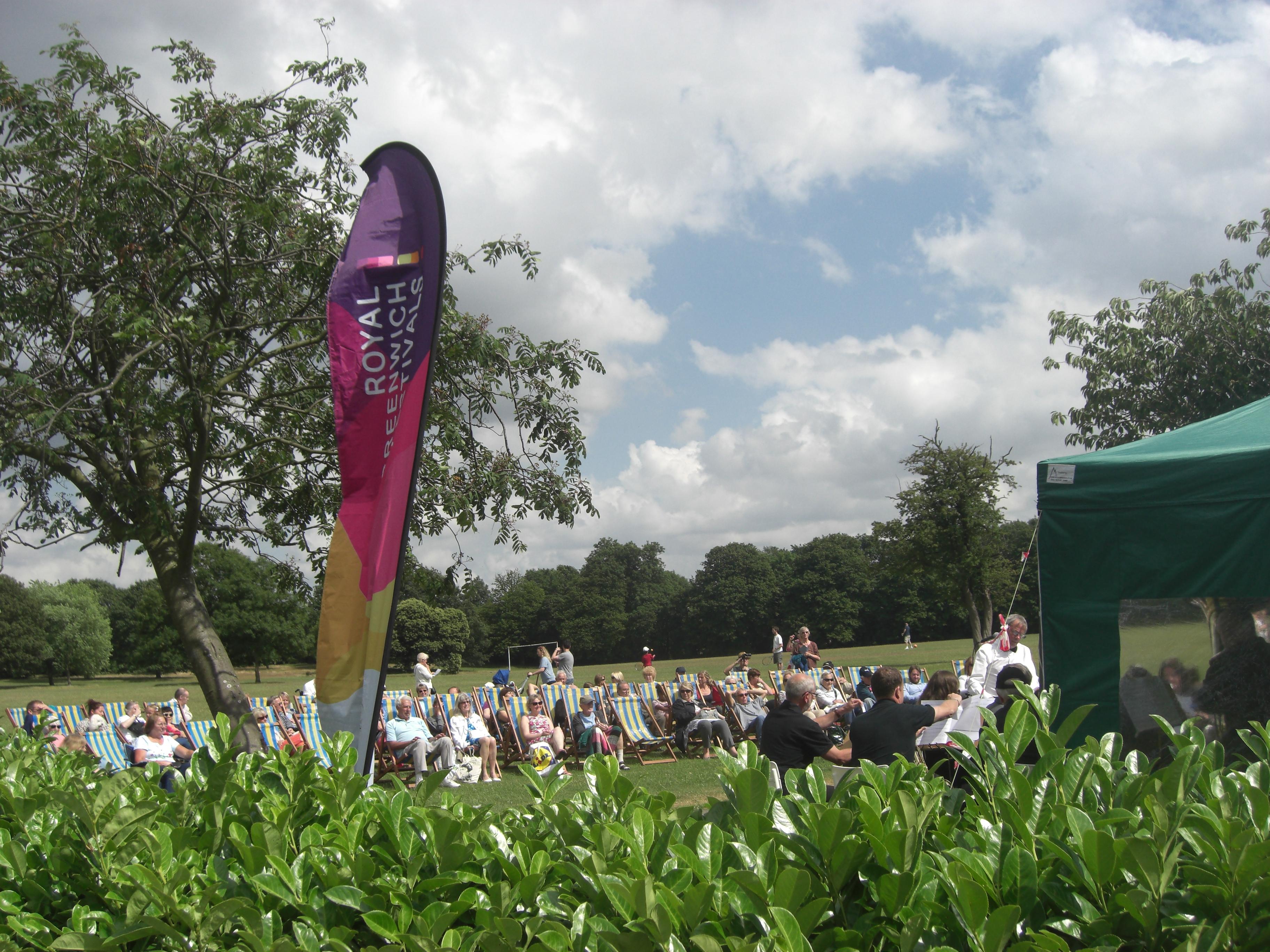 Get ready for a fantastic summer of amazing events!
Want to experience something amazing, inspiring or exciting on your doorstop at no cost? Royal Greenwich Festivals is here for you. The annual summer events and performance programme is back to delight audiences from July to September across the borough.
With events in parks, music, poetry, immersive experiences, dance, workshops, lightshows, puppetry, live bands, madcap tomfoolery and fantasy forests - there's an event for everyone right on your doorstep this summer.
The programme is funded by the Royal Borough of Greenwich, giving organisations large and small a chance to share their talents, cultural insight and enthusiasm for entertaining with all our residents.
Keeping you safe is top priority at all our events. We keep a close eye on the Covid regulations to make sure that we're up-to-date with what we need to do to protect you and our staff. If you're attending an event, make sure you follow our safety information signs to help us remain Covid-secure.
Events are free unless ticket prices are specified
Outdoor events may be subject to weather conditions