Bin collections and street cleaning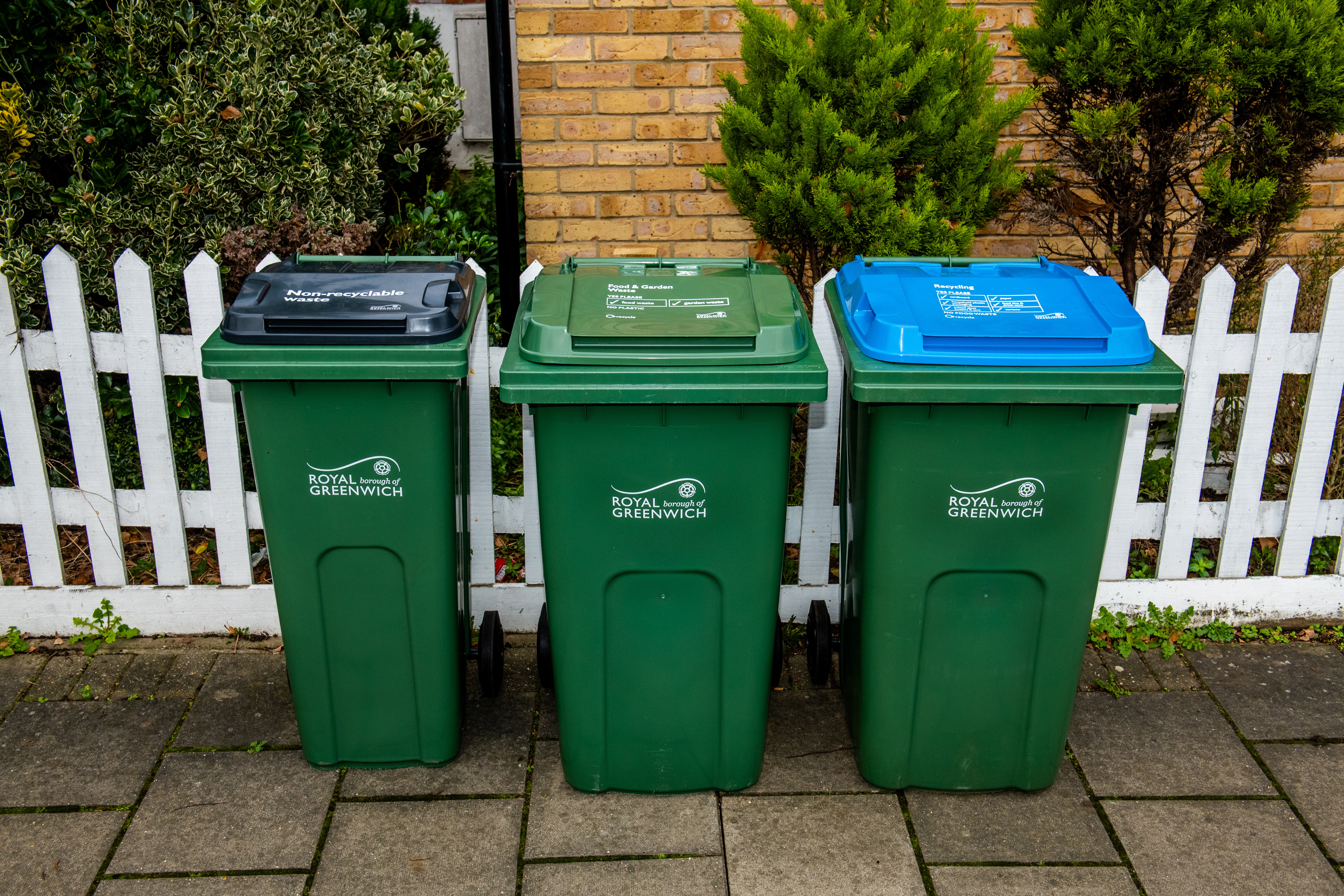 During this challenging time, our waste collection service is still operating with fewer staff than normal. This is because we have staff that are required to self-isolate or are off sick, along with people taking their normal leave entitlement.
Our crews are working hard to ensure you receive a weekly collection for all of your bins. However, there may be times during the next few months where we are not able to get to you on your normal collection day, so your road may be missed. This is because we are dealing with fluctuating staffing numbers, which impacts the amount of rounds we can send each day.
If you've noticed that all of the waste and/or recycling in your street hasn't been collected, it's likely the crew is running behind schedule and we will catch up as soon as we can.
Please do remember that our Reuse and Recycling Centre is open, so do use it if you have a large quantity of rubbish. It is free for Greenwich residents to use.
Key points for you to remember:
Your bins should be emptied weekly
There may be delays but we should be back by the end of week (including the weekend)
You do not need to call us to tell us if your road has been missed, we will know about it
We thank you so much for your patience and understanding.
Re-use and Recycling Centre at Nathan Way
The Re-use and Recycling Centre is open and we encourage you to use this facility if you have large volumes of rubbish or large items to dispose of. The site is free to use if you are a resident of the borough.
Read the site rules and check the opening times before your visit.
Street cleaning
Our street cleaning teams are working hard to keep the borough clean. We are currently aiming to clean all residential roads once every two weeks as we have fluctuating staffing levels that is impacting on our service. We have also had to deploy some of our street cleaning staff to help with bin collections, so this has also impacted our staffing numbers.
Our town centres are cleaned daily along with all street litter bins being emptied once a day.
Please help keep our streets clean by using the bins provided and taking rubbish home with you.
How can I help?
We would really appreciate your help and support at this tough time and ask that you minimise how much waste you put out for collection, if you are able to.
Here are some things you can do to help:
Keep your distance to allow our crews to work and minimise risk of infection
Put your bins at the edge of your property
Re-use and recycle as much as possible and make sure that your recycling is clean and dry
If you are experiencing symptoms of COVID-19 or are currently self-isolating, please ensure you double bag tissues, keep them for 72 hours and then dispose of them into your black top bin
Avoid leaving extra bags around your bins where possible
If you see any fly-tips (or fly-tippers) please report them here: FixMyStreet (royalgreenwich.gov.uk) Fly-tips are real eyesores and they're illegal! Help keep your neighbourhood clean and report them.
Recycling sacks
Only residents that do not have space for a recycling bin can order free clear sacks. To place an order please call: 020 8921 4661.
If you have a blue top bin or access to a blue top communal bin, you do not need to use recycling sacks. We prefer the waste to be put in loose and clean as it's much easier for us to sort and reduces the need to use a single use plastic sack.