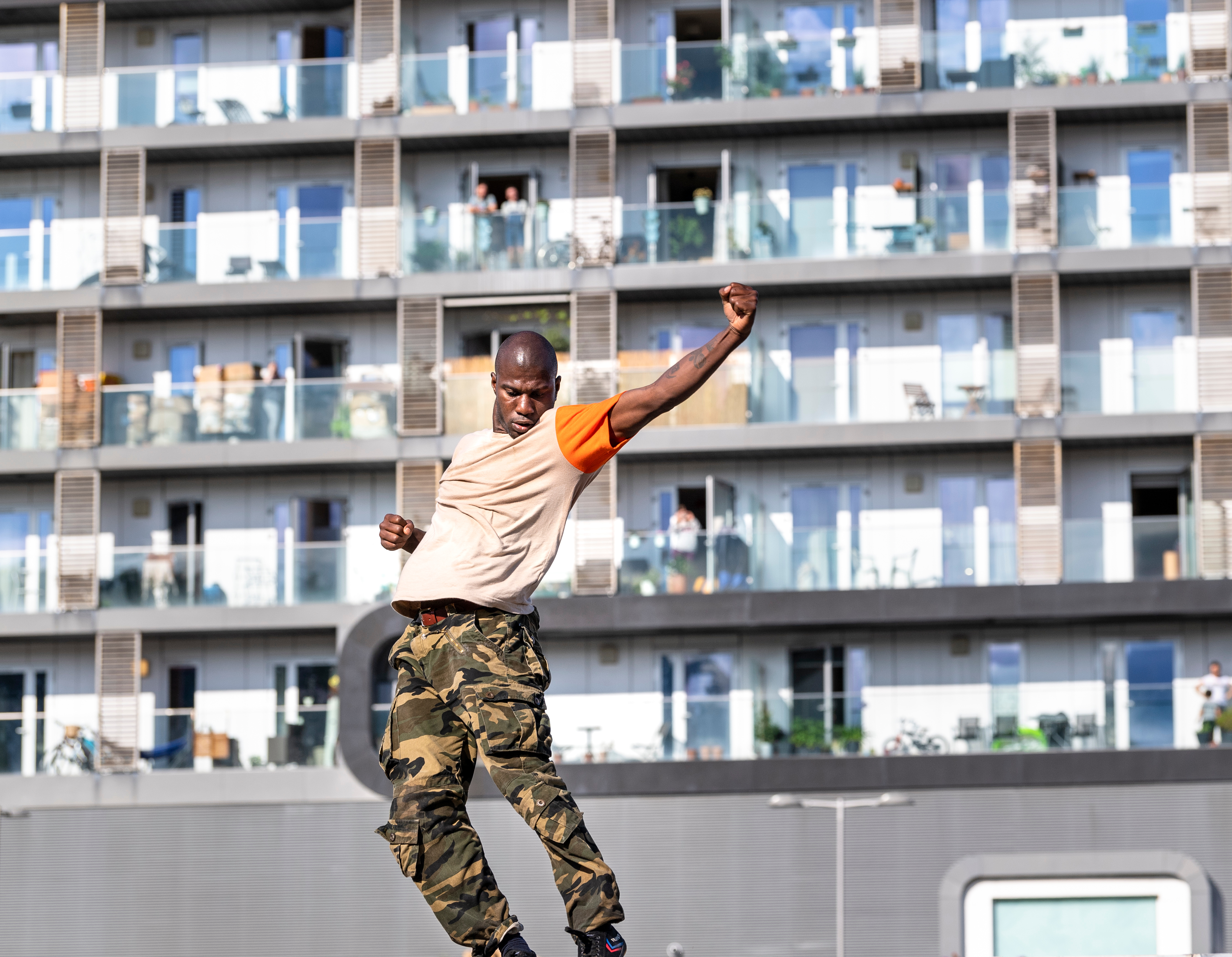 Date: 2nd September 2022 - 4th September 2022
Every day
Location: Woolwich Common
Time: 17:00 - 20:00
Cost: £10. Limited fere tickets are available for SE18 residents (contact boxoffice@festival.org)
A journey of dance, discovery and connection emerging from the natural world of Woolwich Common, crossing streets and squares on its way to the Royal Arsenal.
Protein's promenade experience En Route to Common Ground will be part of Greenwich+Docklands International Festival this summer. From 2 to 4 September 2022, this immersive journey of discovery will travel through Woolwich's streets, green and iconic public spaces, connecting communities. See, hear, feel and breathe in the neighbourhood and get a fresh perspective as eight dancers and five musicians bring to life dance, storytelling and original music & songs specially composed by Helen Chadwick, Matteo Fargion, Orlando Gough and Andy Pink. "A playful and powerful journey of individuals coming together to form an empowered collective, the audience sharing every step and every minute" – THE STAGE BSL Interpreted performance on Sunday 4 September at 2:30pm.
For access enquiries, please contact alex@festival.org.