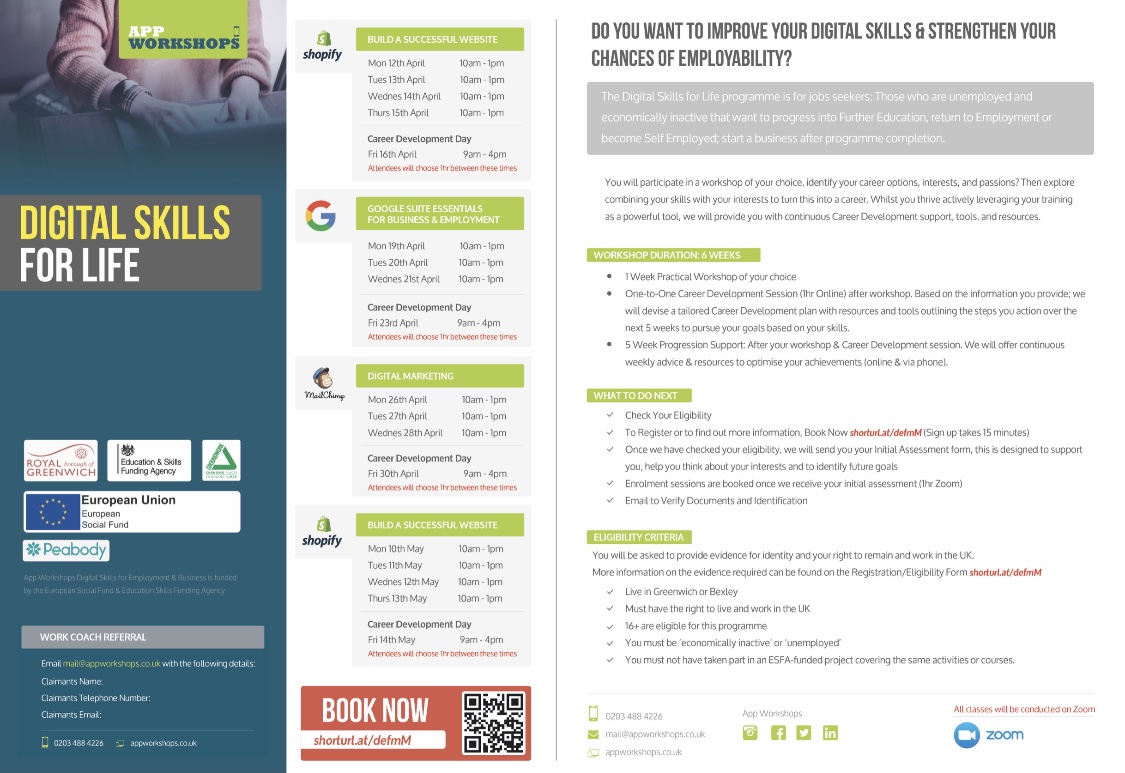 Date: 12th April 2021 - 14th May 2021
Every day
Location: Live On 'Zoom'
Time: 10:00 - 12:00
Cost: Free
Digital skills programme to upskill for career progression
App Workshops deliver creative, IT and digital skills to up-skill individuals to continue their further education, return to employment or become self-employed.
App Workshops are currently running a 6-week programme consisting of 1 or 2 practical workshops, followed by career development sessions and resources to support progression into employment, self employment and further education. To be eligible you must:
Want to progress in 6 weeks into sustained employment, start your own business or enrolled in further education.
Be a jobseeker, unemployed and not in education.
Live in Greenwich or Bexley.
Please contact us for further information 020 3488 4226 or mail@appworkshops.co.uk