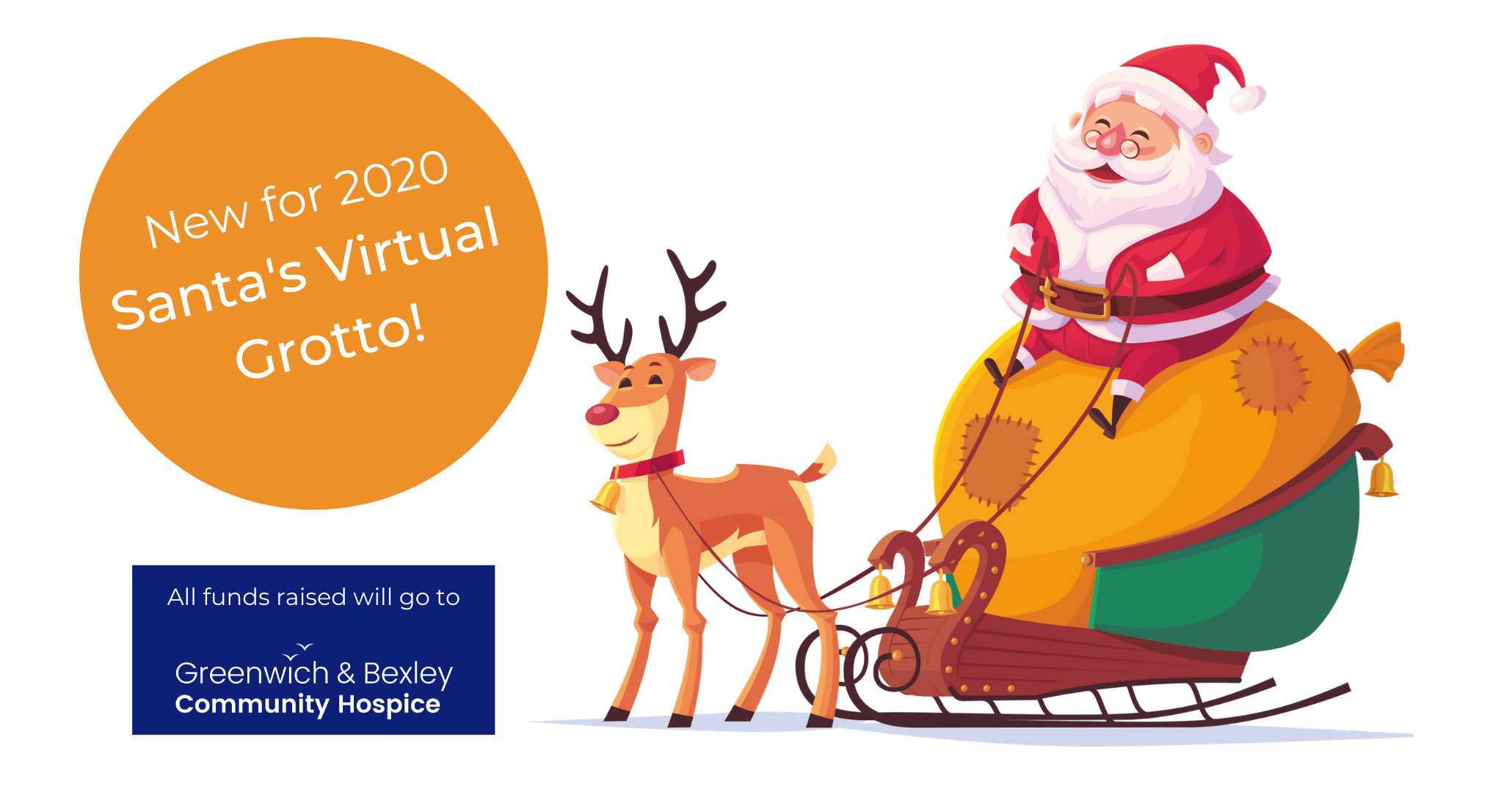 Date: 30th November 2020 - 9th December 2020
Every week
Location: Zoom
Time: 10:00 - 16:00
Cost: £8.68
For all the boys and girls who are unable to get to our Greenwich Market Grotto, Santa will be offering personalised video calls from his Virtual Grotto!
This will be your child's chance to tell Santa and his Hospice helpers what is on their Christmas list!
Video calls will take place between 10am and 4pm on the following dates:
Monday 30 November - Wednesday 2 December
Monday 7 December - Wednesday 9 December
Once you have booked, you will receive confirmation of your date, time as well as the secure link and password for your call. Video sessions will be for approx. 5 to 10 minutes – if you are late for your session your session time cannot be extended because Santa will have other boys and girls waiting!
We will do our very best to post your child's age appropriate gifts before your Virtual Grotto session. Tickets booked for our Virtual Grotto cannot be refunded.