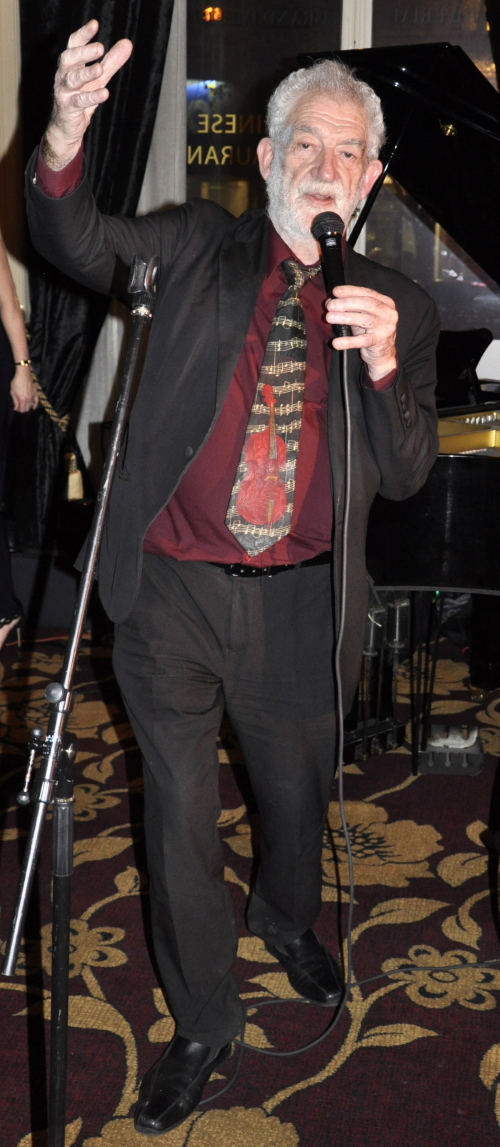 Date: 14th February 2020
Location: Mycenae House, 90 Mycenae Rd, Blackheath SE3 7SE
Time: 20:00 - 23:00
Cost: £10
Live jazz with special guest vocalist Crispin Belcher.
Mycenae House,
90 Mycenae Rd,
Blackheath SE3 7SE
With Valentine's Day looming up we look through our list of jazz vocalists for someone who can leave us with a romantic glow on this special night.
Crispin was our first choice, a seasoned performer on the London jazz circuit who quite literally rises head and shoulders above the rest – because he is 6 feet 3 inches tall. We are all looking forward to his show - yes forward and slightly upwards! (Please note: whilst events on 14 February are normally exclusively for couples, we here at Jazznights refuse to be "Pairist" and extend a warm welcome to every single person who attends).