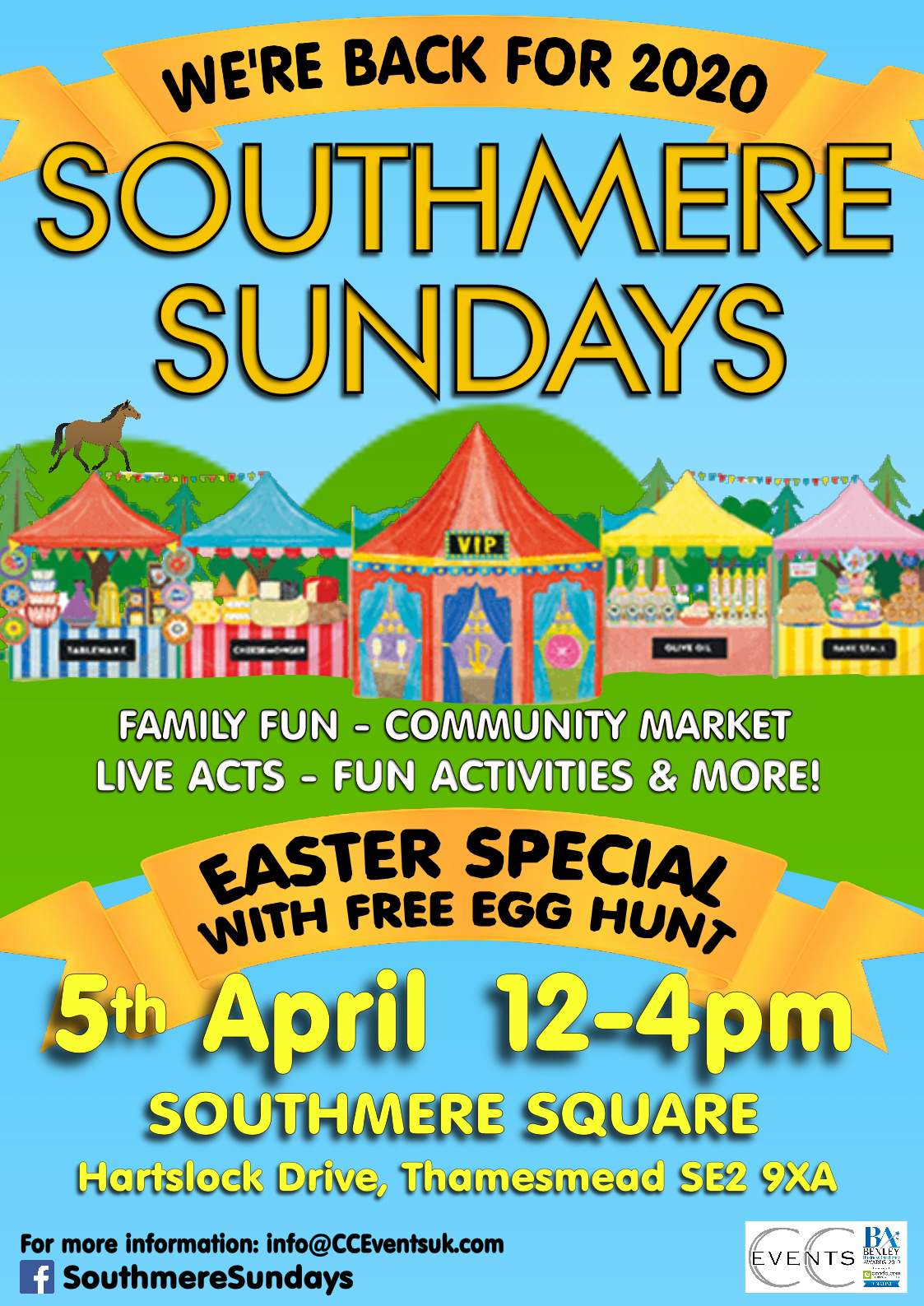 Date: 5th April 2020 - 13th September 2020
On this day every month
Location: Thamesmead
Time: 12:00 - 16:00
Cost: Free
Stalls, hot food, kids activities, local entertainment, local charities and local community groups.
Southmere Square,
Hartslock Drive,
Thamesmead,
SE2 9XA
Southmere Sundays family market and fun is back for 2020 - its bigger and better! More food options! More craft stalls! More kids activities!
Set by the idyllic Southmere Lake bring the family as you browse local businesses selling their unique items including jewellery, toys, perfumes, bath products, clothes and lots more!
Don't worry about cooking Sunday lunch, we have; gourmet hot dogs, African & Caribbean cuisine, cakes, wraps and burgers with vegetarian and vegan options available.
We'll have activities for the kids including bouncy castles, trails, paid and free craft, free character visits and more. Watch local musicians and artists perform while you eat and chat to local community groups and charities about what they are doing in your area and how they can help you.
Confirmed dates: 5 April, 17 May, 14 June, 16 August, 13 September.