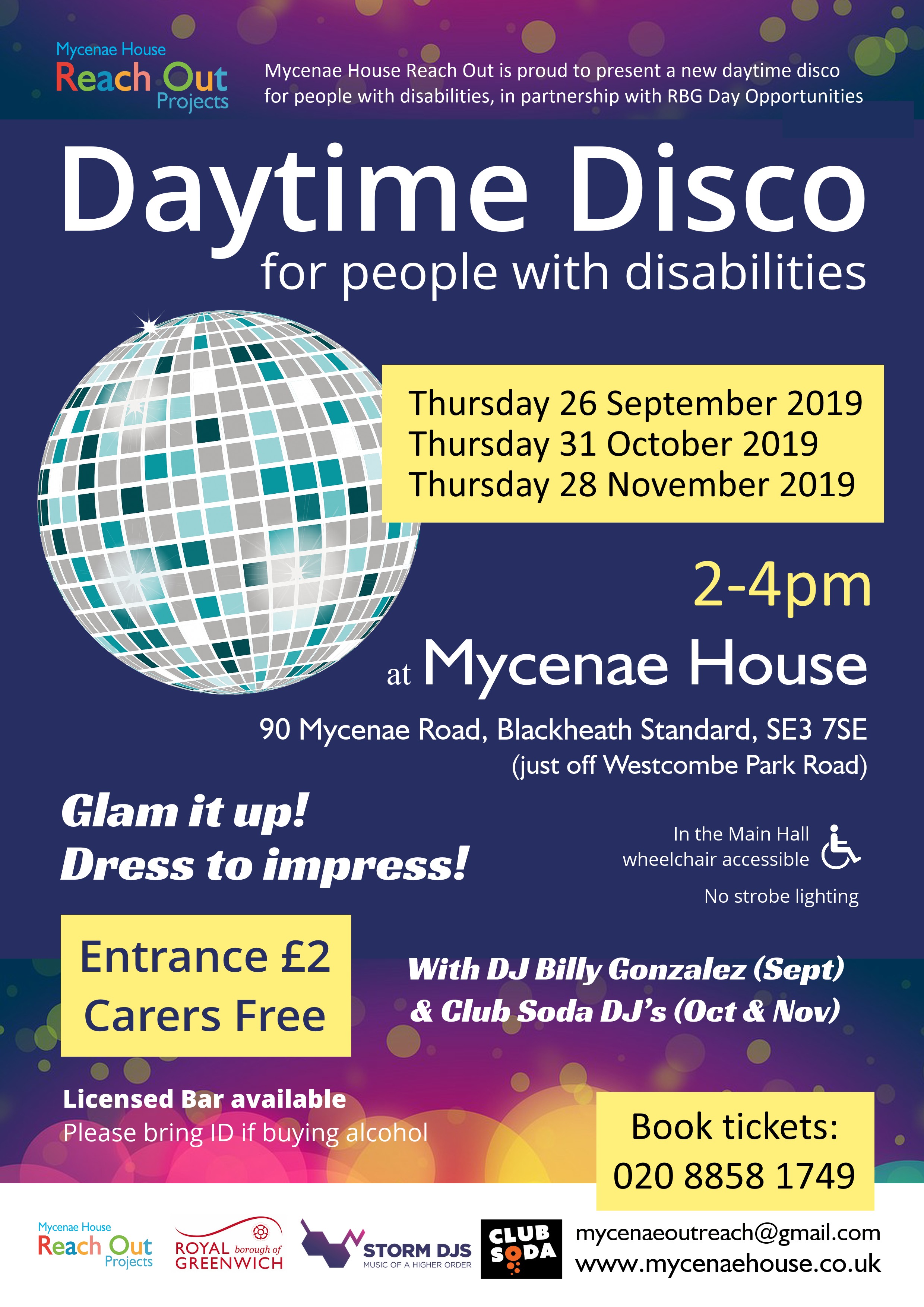 Date: 31st October 2019
Location: Blackheath
Time: 14:00 - 16:00
Cost: £2.00 Entry - Carers go Free
Come along and have some fun - £2.00 entry and carers go free. See our amazing DJ Roisin.
Mycenae House,
90 Mycenae Rd,
London, SE3 7SE
November disco will be on 28th November 2-4pm. Wheelchair accessible. We recognise that some people with learning disabilities and learning difficulties may benefit greatly from support and guidance with social skills. It is felt that encouraging people with learning disabilities to socialise within the wider community can serve two purposes; it not only opens up the chance for people with learning disabilities to widen their social circles, but also helps to educate mainstream society about the challenges faced by learning disabled people so all are welcome to attend and help us overcome these hurdles.