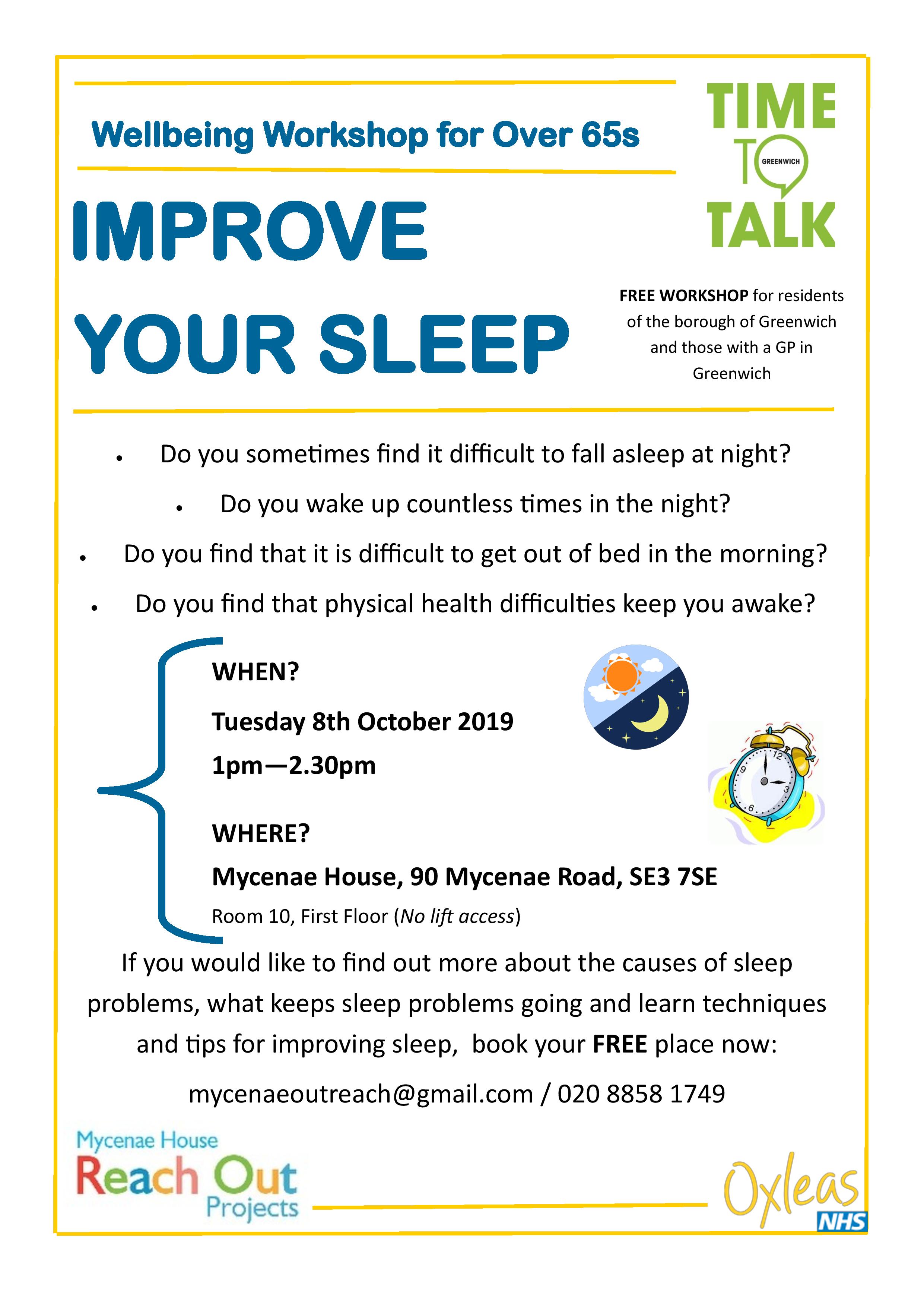 Date: 8th October 2019
Location: Mycenae House, 90 Mycenae Rd, Blackheath SE3 7SE
Time: 13:00 - 14:30
Cost: Free and open to Greenwich residents or those with a GP in Greenwich
If you would like to find out more about the causes of sleep problems, what keeps sleep problems going and learn techniques and tips for improving sleep, book your FREE place now.
Mycenae House Reach Out Projects in partnership with Greenwich Time to Talk (IAPT) present Improve Your Sleep - Wellbeing Workshop for Over 65s.
FREE workshop for residents of the Royal Borough of Greenwich and those with a GP in Greenwich.
Do you sometimes find it difficult to fall asleep at night? Do you wake up countless times in the night? Do you find that it is difficult to get out of bed in the morning? Do you find that physical health difficulties keep you awake? If you would like to find out more about the causes of sleep problems, what keeps sleep problems going and learn techniques and tips for improving sleep, book your FREE place now: mycenaeoutreach@gmail.com / 020 8858 1749