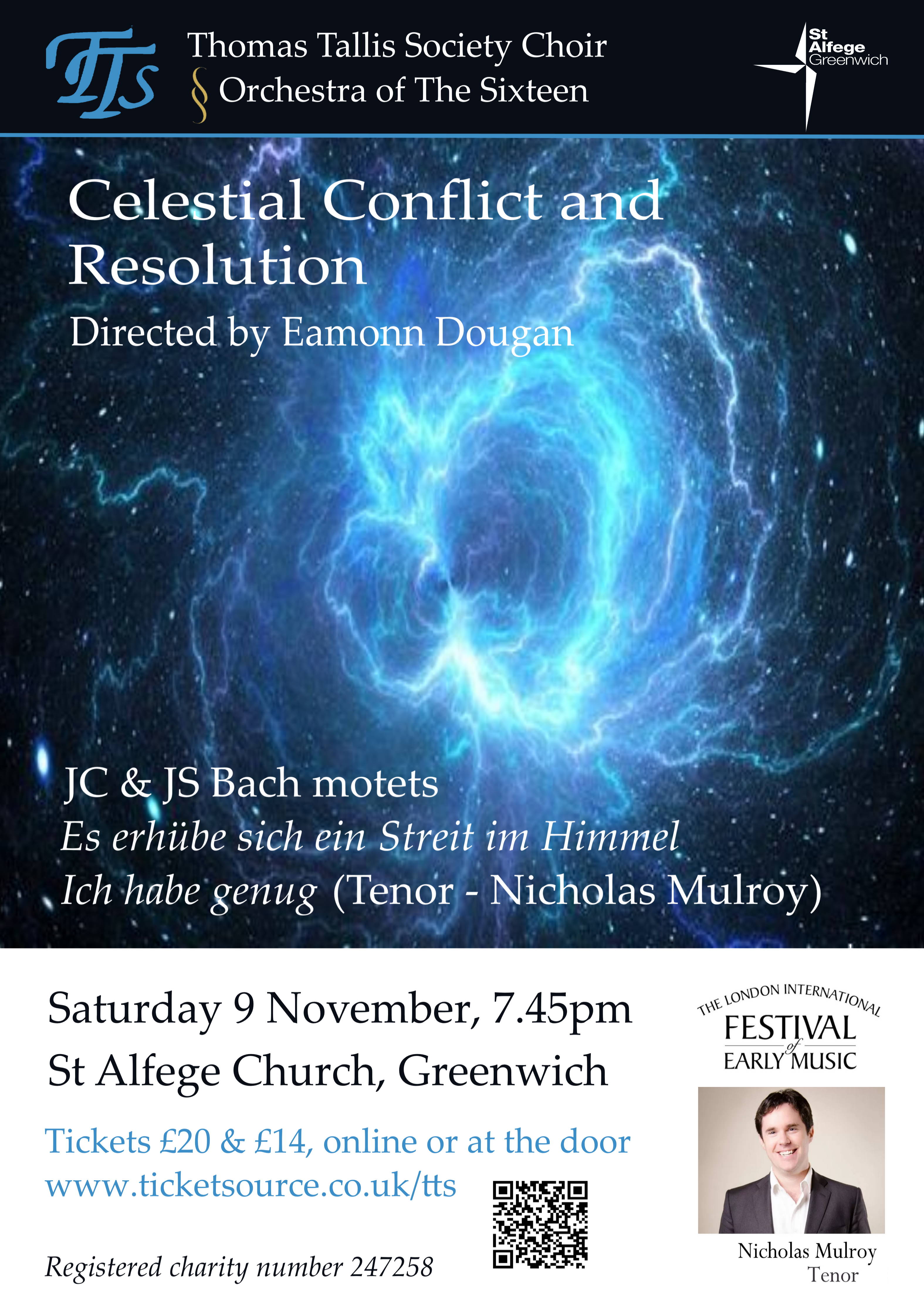 Date: 9th November 2019
Location: St Alfege Church, 3 Greenwich Church Street, Greenwich, London, SE10 98J
Time: 19:45
Cost: £14 to £20
The Thomas Tallis Society Choir and The Orchestra of The Sixteen, directed by Eamonn Dougan, will perform a programme of works portraying the battle for heaven, with tenor soloist Nicholas Mulroy.
The programme includes two spectacular cantatas for the feast of St Michael by two members of the Bach family: Johann Sebastian and his uncle Johann Christoph. These will be framed by two more reflective works, the beautiful funeral motet O Jesu Christ, mein Lebens Licht and cantata 82, Ich habe genug, performed on this occasion in its less familiar version for tenor solo. The Thomas Tallis Society are delighted to welcome back renowned Bach specialist Nicholas Mulroy as the soloist.