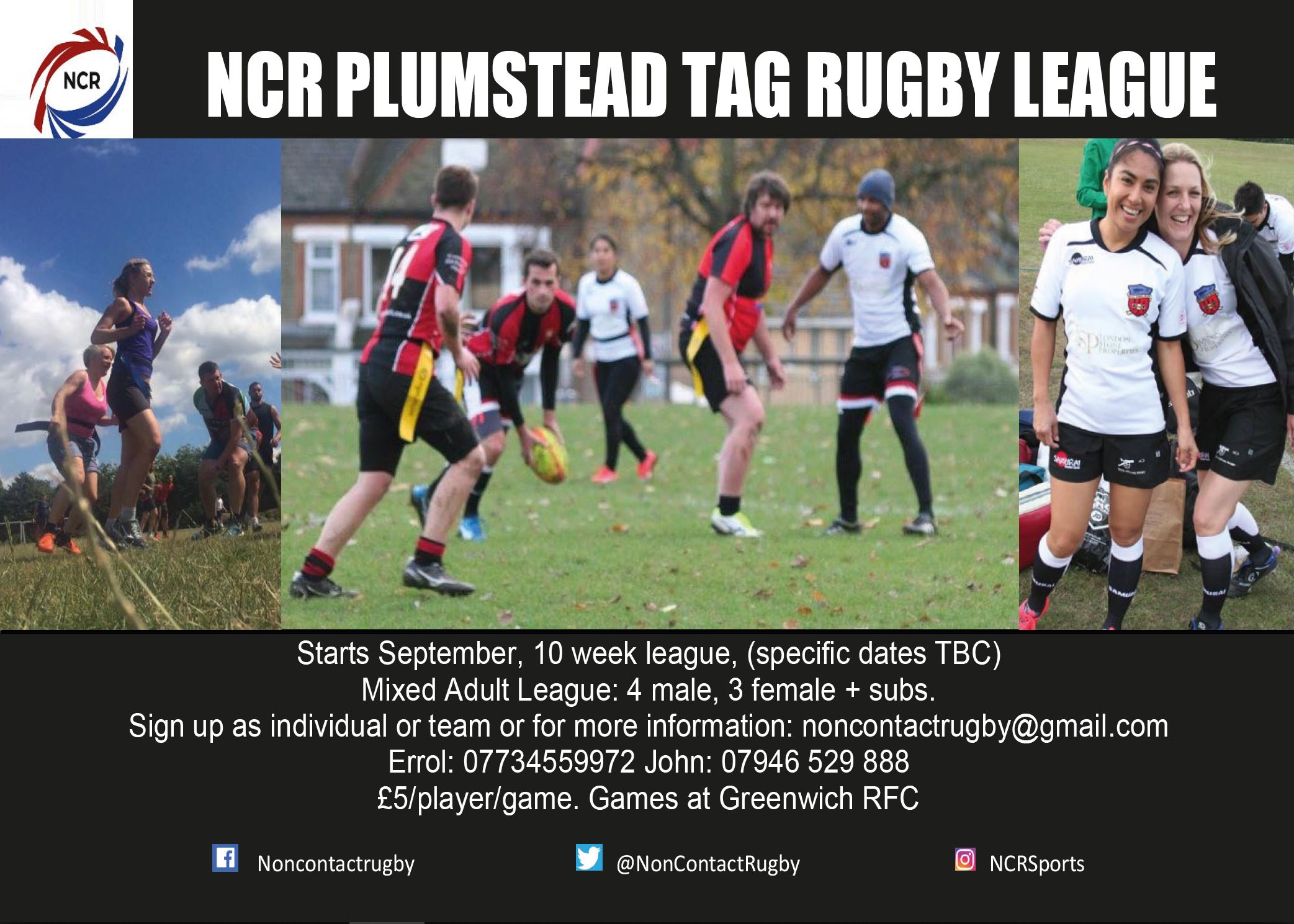 Date: 8th September 2019 - 10th November 2019
Every week
Location: Plumstead
Time: 13:15 - 14:45
Cost: £5
There is a brand new tag rugby league starting up in Autumn in Plumstead. This is a fun inclusive mixed team NON contact sport and can be played with any level of fitness. We teach you as you go!
New to the area "Tag Rugby". Excellent adult male and female team sport all ages in a great location with exciting prizes for the winners!!! Most fun you'll ever have. Don't miss out.This is a NON contact new sport for the area. Try something out.... no certain level of fitness essential. There will be a " Intro To Tag" #funtro coming up stay tuned to get involved.... We are on FB, TWR and Insta! Meet the locals through this exceptionally social activity. Early entry advisable. Limited Teams.